Journal Entry:
Mon Aug 10, 2015, 3:30 AM
This is mostly a response to all the negativity around here lately and in part a response to this journal entry by
dxd
directed at
spyed
:

Dear deviantART...I am refusing to use the rebranded name because, I'm annoyed about the rebrand. I'm annoyed about your direction, your lack of focus in key areas and your lack of communication. I said I'd never be a bitter former staff member, but it seems that I am.
Last year you spent a lot of money on a rebrand, this year you've cut 50% of your work force, entire departments have been decimated and peoples lives have been thrown upside down without notice. But you never really communicated to anyone why. You still don't, you're not telling the community what's happening and that's only going to hurt you. People will see that helpdesk tickets take longer to get a response, people see that lots of people are no longer staff and you're not letting them know why. You know that people have a belief that the site is dying, you're only furthering it right now. How much of a better state would the site be in if the rebrand hadn't happened? Would I and the rest of the people that lost our jobs without notic
Really sorry to hear about people losing their jobs. I've been in that position and it s*cks. That, to me, is usually a sign that something is wrong at the core.
However
, maybe the mistake was in the past and is being rectified now. Maybe the mistake was that too many people were hired to begin with. I can't be the judge of that, so I won't judge.
I think too many people do judge.I think nothing justifies suggesting that everything is going the wrong way.
"dA is not what it used to be." There have been soooo many complaints. An UPROAR in the community that I really cannot understand. I feel like I'm being overrun with dA hate-icons, hate-journals, hate-comments... I've been on dA for over ten years and as a regular user of the site I can confidently say that nothing has changed in the way I use dA. I still post my art. I still communicate with my watchers (mostly over at my
SailorXv3
account). I even started a group! There have been so many improvements: Social links, easy embedding of deviations and journals, removal of the 5-icons-per-journal-post-limit. The option of including thumbnails in my journal even as a non subscriber...
And to say that dA doesn't listen to what the users say... I can call BS on that one.
I made one single request in the forum for the option of adding journal entries to my favourites. I got challenged to explain what the point of that was. I explained I wanted to save commission info. It was recognized as a valid point and shortly after I could add journal entries to my favourites.
I got heard.
I can't wait for the upcoming changes in the thumbnail and notification systems but I am already sure there will be whiners about those, too. Within minutes. Before anyone could possibly have given any of these changes a real chance.

As a web designer looking for icons to link to dA
I did think that the logo needed a fresh redesign so I welcomed the change.
I like the new logo
. It looks better next to other social icons, which is usually where the logo will sit in other websites. The old icon looked dated next to the Facebook icon. Those who complain about the logo looking too much like Facebook and co don't seem to look past the confines of their dA profile. In order to stay attractive to new users design has to go with the times and the times say flat design is in. You'll find it everywhere. You can thank Apple's iOS7 for that.
I don't care what the membership is called
. So now there is an orange star. Big whoop. I actually thought it looked stylish and modern. And if an increase in membership cost helps stop further layoffs then it's worth it to me. Because I know nothing can come out of nothing. The paid membership is the user's way of making sure this place sticks around and keeps up with the fast paced changes in technology, thereby remaining accessible to new users, as well! If dA did not keep up with the times then it would soon suffer the fate of MySpace.
Sadly
nothing that comes down to taste can ever please everyone
. And if you generally dislike change you're likely always going to have a negative reaction to it. But as long as it doesn't actually affect your work directly - and a new logo or icon really doesn't - then why don't we just stop whining, stop resisting change, stop bashing and flailing, stop all that negativity and
put that energy back into CREATING?!?
THAT's what we're here for, no?
I do have one more suggestion to make
: Let users choose how much they want to pay for their membership. Even if it's just for a trial run of one year. In the music industry artists who tried this payment model walked away with higher sales and higher income. Those who think they can't afford a membership will likely find that maybe they CAN afford to pay at least $1 per month. And those who can afford more might decide to pay more than they do now in order to support this amazing website.
Thank you. I shall now get back to creating.
Journal Entry:
Wed Aug 29, 2012, 4:17 AM
Please send me a note for an exact quote. Prices go up with greater complexity of the character design/description.

Colour: $55
(incl. simple background)

Lineart: $35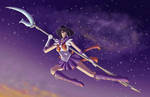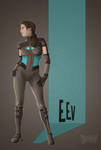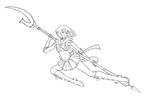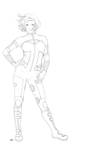 Payment & Requirements
Please send the payment first. Email/interac transfer (within US/Canada) or Paypal to aerynmartin [AT] gmail [DOT] com
Please then send an email to aerynmartin [AT] gmail [DOT] com with the subject line "COMMISSION DETAILS", supplying:
the type of request (cell-shading / smooth colours / lineart / sketch)
reference picture(s) and/or description
keywords (3-5) that describe your character (e.g.: gentle, bubbly, intelligent, determined)
Please spread the word. Thank you VERY much.
Journal Entry:
Wed Jun 24, 2009, 11:41 AM
Status: CLOSED until I have only 2 left in the queue (aiming for February).

Payment: PayPal preferred. Note for details.
Prices depend on complexity and are per character. If you have something else in mind (group shot, different format, etc) please do ask me about it! Discounts possible on multiple orders.

Painted portrait (600x600px): $20


Pin-up lineart (6x9in, 300dpi): $25-35 (add $12 for basic colors)

Painted Pin-up (6x9in, 300dpi): $50-60, basic background included.

Simple Sailor Soldier pin-up (1000x1500px): $20

QUEUE/STATUS

[TRADE] Ghya Senshi for
SarahsPlushNStuff
(in progress)

[PAID] Amity for
FatefullyKinetic

[PAID] Apollyon for
FatefullyKinetic

= awaiting payment

= first payment received

= full payment received