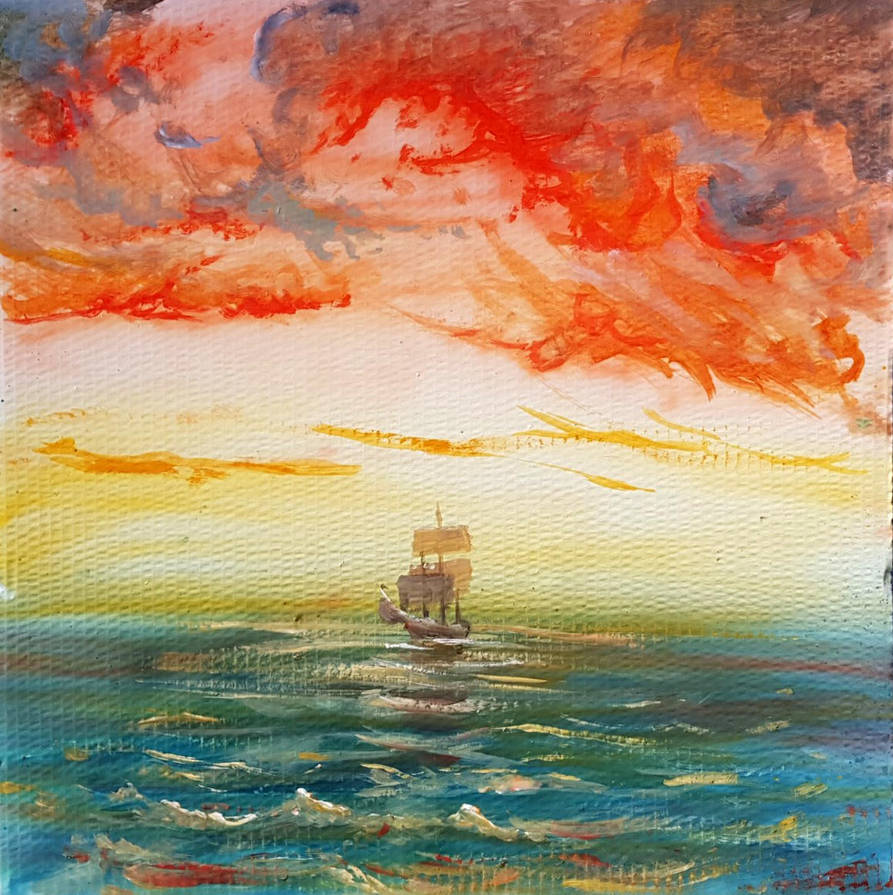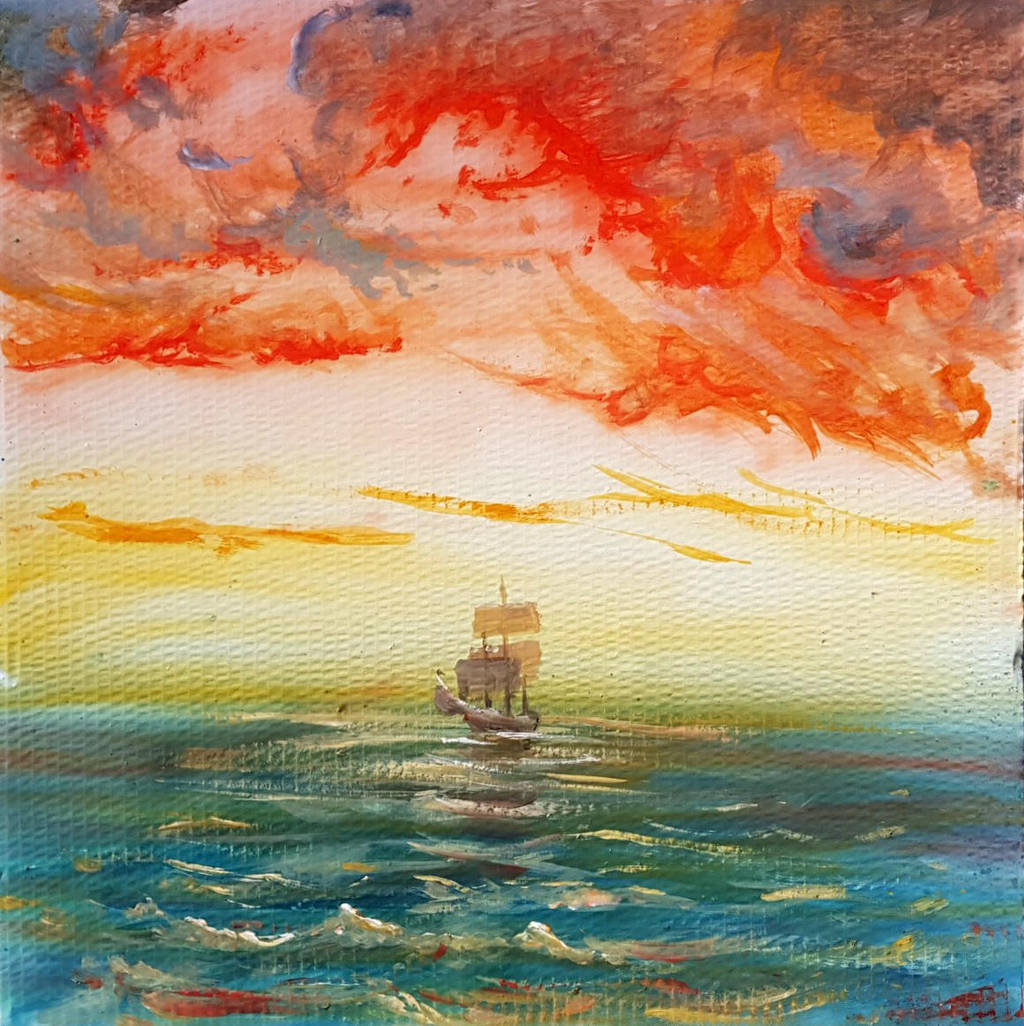 This is my recent excercise in oil painting. This time, I used airbrush and oil paint to create the first background layer.
- and when you ask for the strange texture: this is paperboard, it got these combs from the undercoat


I really like the texturing effect. It's a beautiful work! <3
Reply

Such bright, vibrant colors! I love the scene, too.
Reply

fantastic work, this made me want to try painting again
Reply

Pretty painting!

Really like the colours!

Reply