Journal Entry:
Fri Mar 2, 2018, 6:44 AM
Aerox is opening to public Beta!
It has been long waited opening for beta and many have been waiting for eagerly get their hands on their first Aerox. Today that day has finally come for everyone who have not been part of the pre-release testing team to finally obtain and adopt Aerox as their companion. From below you can obtain your a free semi-custom of our choice, or optionally head away into
Adoption Central
or
Roamers
to see if you find someone who could catch your interest. You can try all three out if you feel like interested getting multiple Aerox to your lair. We are also having our first story event released today! Check here to read more about
Ancient Awakening
event!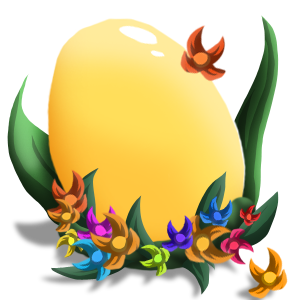 Mini Event: Hunt for Golden Eggs!
Golden eggs have been scattered around the group pages, group journals and starter Aerox imports! These items can optionally be rolled as random genos, which you can receive any type of Aerox including any mutations and markings -- or it can be optionally be used to claim 1
Starter Aerox
slot of your choice for breeding.
To claim a Golden egg, you must simply reply "claim" to the golden egg comment made by
Imperial-Flight
.
The first person to comment gets the egg!
Players can obtain multiple Golden Eggs, so keep a lookout for appearing eggs within nearby hours!
Beta FREE Semi-Customs!
Everyone start at common semi-custom with 3 common markings and common base. You can unlock more markings trough small missions or upgrade some of the markings into an uncommon marking. All missions are simple and optional for each player to do.
Common Base - 3 Common Markings
Free for all members!
Unlock extra markings!
You earn 1 extra common marking for each completed following missions:
1. Create a journal/poll/activity post about
AeroxFlight
holding a beta event! Gives a shoutout or share this journal with your other followers to complete this mission! Remember to link your journal/poll/activity in your comment.
2. Tag 3 of your friends to join the fun! The more allies the better! Give three of your friends a shoutout about this event in your comment to claim your semi-custom.
3. Affiliate your/other ARPG group with
AeroxFlight
and unlock 1 random mutation!
---ARPG owners who have already affiliated unlock this bonus by default!
Exchange to uncommon markings!
You can exchange 2 common markings and unlock 1 uncommon marking in exchange!
This means that you can have max. 2 uncommon and 1 common markings with all missions unlocked.
To claim your free semi-custom reply to
this comment
with the following format:
Membership:
New Player
Semi-Custom:
Common/ Uncommon
Gender:
Female or Male
Base:
the base color of your choice
Markings:
the markings of your choice
Missions:
/remove if none!/
1.
2.
3.