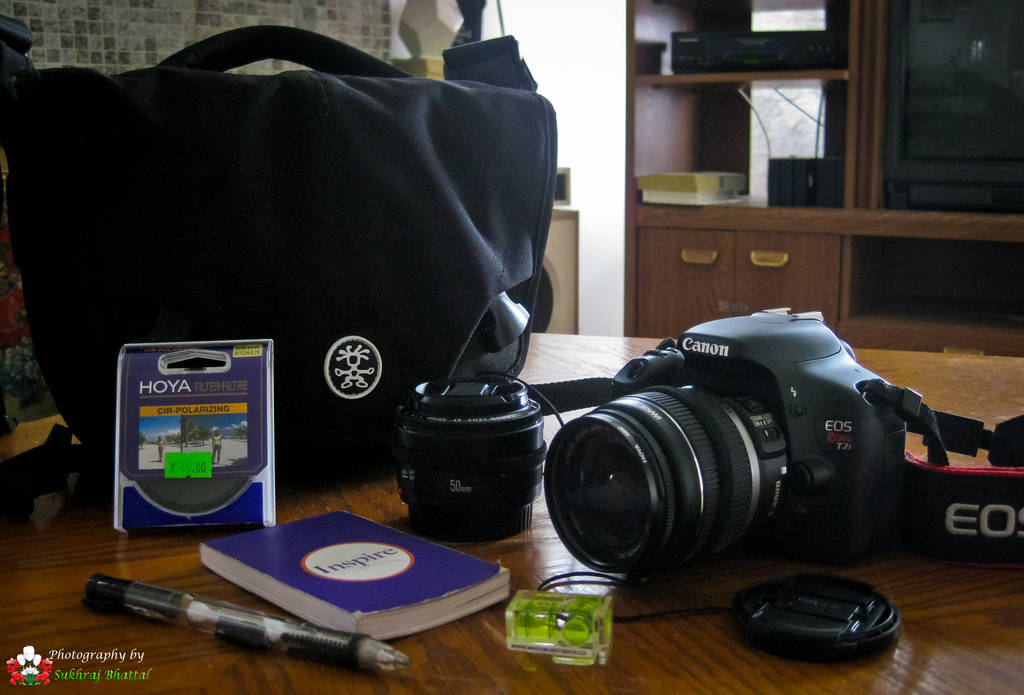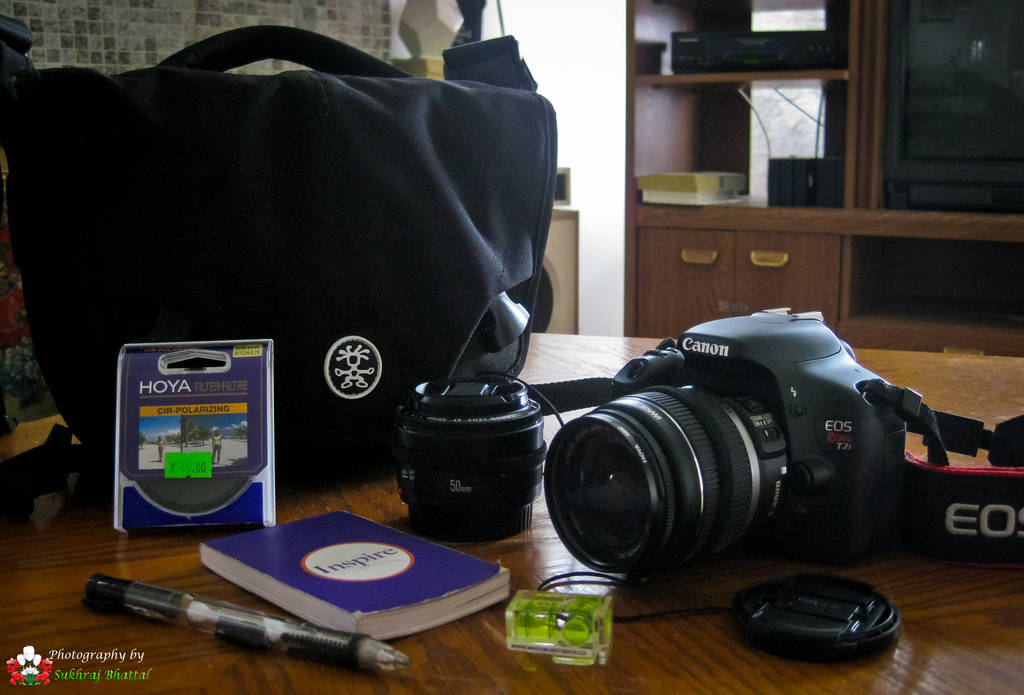 Watch
A gloomy day (again), so it's about time for me to take this overdue picture.
In my camera bag is the Canon Rebel T2i with the kit EF-S 18-55mm f3.5-5.6 lens, EF 50mm f1.8 lens, a hotshoe level, a 58mm circular polarizer and a separate UV filter on the lens, and a note book to take notes for whatever I need to remember. Pretty basic set-up and it gets the job done

Since a lot of the people I know also use Canon, I get an amazing chance to try out a variety of lens! I just wish someone I knew had the EF-S 15-.85mm f3.5-4.5 lens, since I really want to get that in the future! D:
One more week until Election Day, can't wait to get my first chance to vote (I know there are days when you can vote early but I'm not doing anything else on the 2nd so I may as well make that my picture when the day rolls around)!
Back to working on old pictures and watching conspiracy theories on the "History" channel. I need better science shows to watch =_= At least March of the Dinosaurs is on right now (at the time of this posting)
Also, I took this picture with my point-and-shoot so it has far more noise then normal :s