It's been a long time since I've written a journal. But I thought it would be worth it to share some really big news!
My team and I have started a
Patreon for StarHammer
!
What's StarHammer you ask?
Let me explain!
TL;DW: StarHammer is an all-ages comic by
Vondell Swain
,
Clay Lindvall
and myself that blends superheroes, science-fiction, and alternate history to create new characters and stories for today's audiences.
The comic will be launching on
Hiveworks
this fall! But backers will have early access to pages!
Pages like these: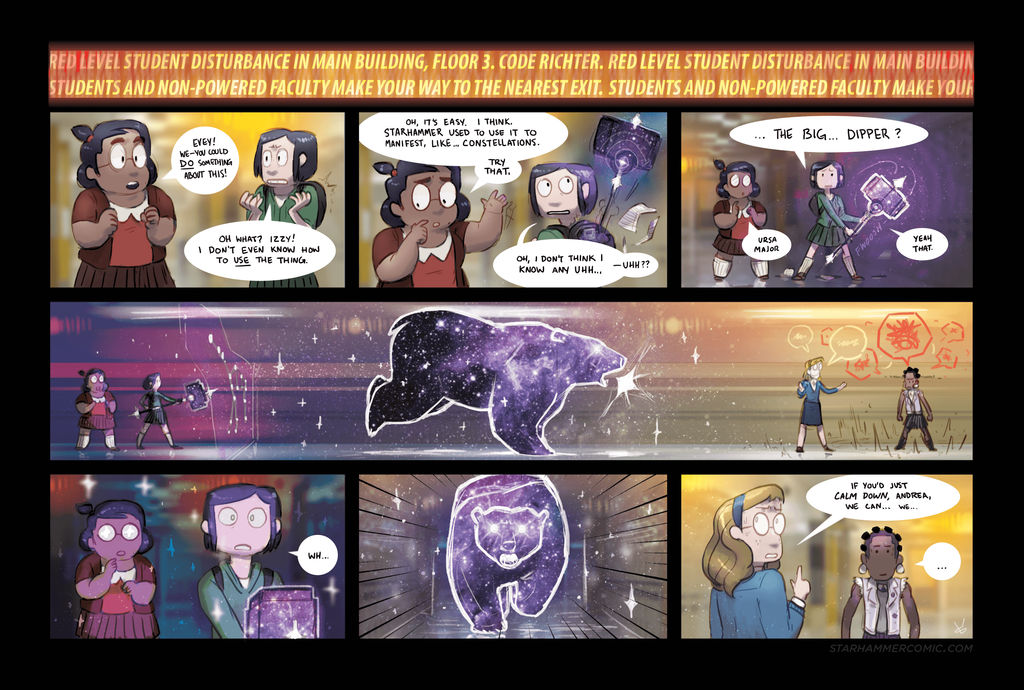 And that's just a style test!
We'd really appreciate you helping out and spreading the word!
You can follow us on
twitter
and
tumblr
too and find out more!
Thank you so much for taking the time to read this!
We hope you can join us for the ride