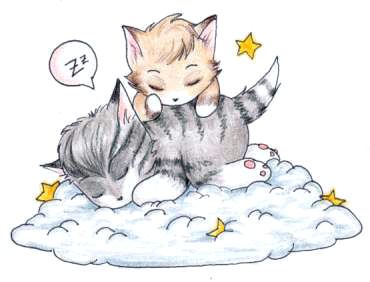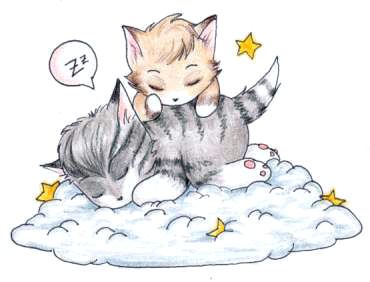 Watch
Originally this was supposed to be Eri laying down with Willow ontop of him but I decided against it for whatever reason when I thought CLOUDS AND STARS would be really cute... because that might make them dead...

Anyway, when I got to coloring this I just picked the first colors that came to mind, and I was like WTF MIK AND PIPER?! I changed them enough so that it wasn't.

Two totally random unborn kittens waiting in the clouds.