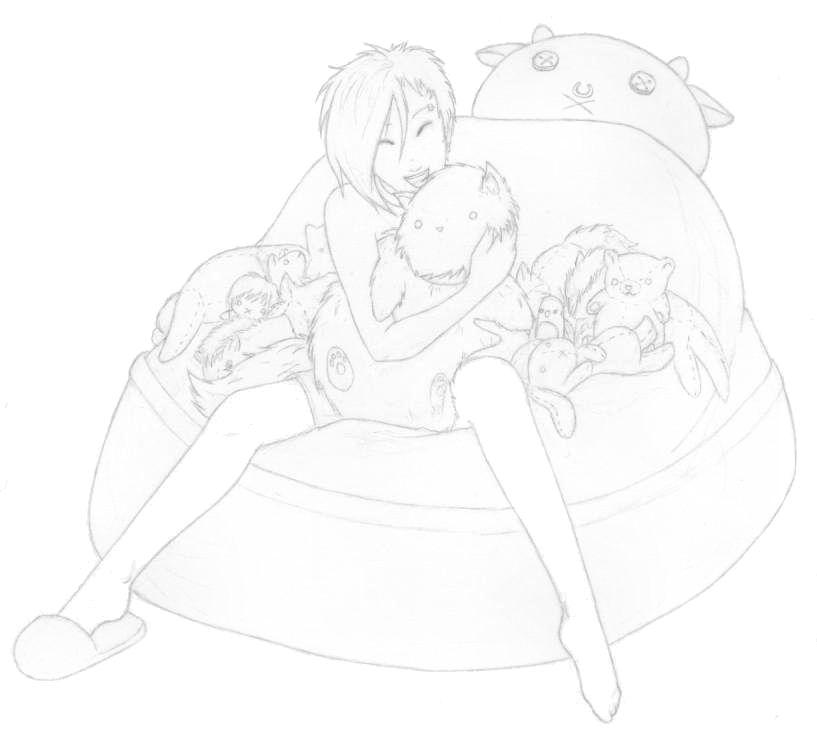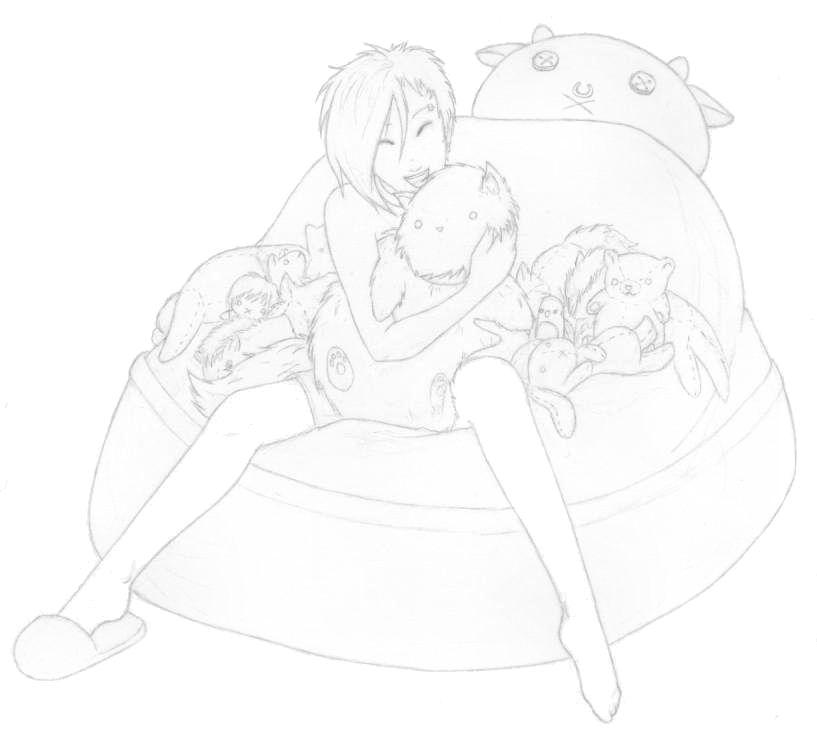 Watch
Okay so it was yesterday. I didn't have time to finish it then, gimme a break DX

He's so happy with his prezzies :>
and one slipper.

Zin (c) moi

Aww. He's so happy looking and I just wanna glomp 'em and hug 'em ta death. I love all the stuffies; they're a great touch.
Reply

FAT HIERO KITTY love it so much

I also really like the one slipper because it makes me immediately think of ONE SOCK OMFG. Also god those skinny long legs. I adore the face, but I just really really love the sea of plushies that surrounds him. it makes me want to do a similiar pic JUST SO I CAN DRAW A SHIT TON OF STUFFIES. And Mr.Moo...oh wowwww. Nose ring and all, lawl. That's like...the hugest bean bag chair I have ever seen but I guess that's appropriate.
Reply