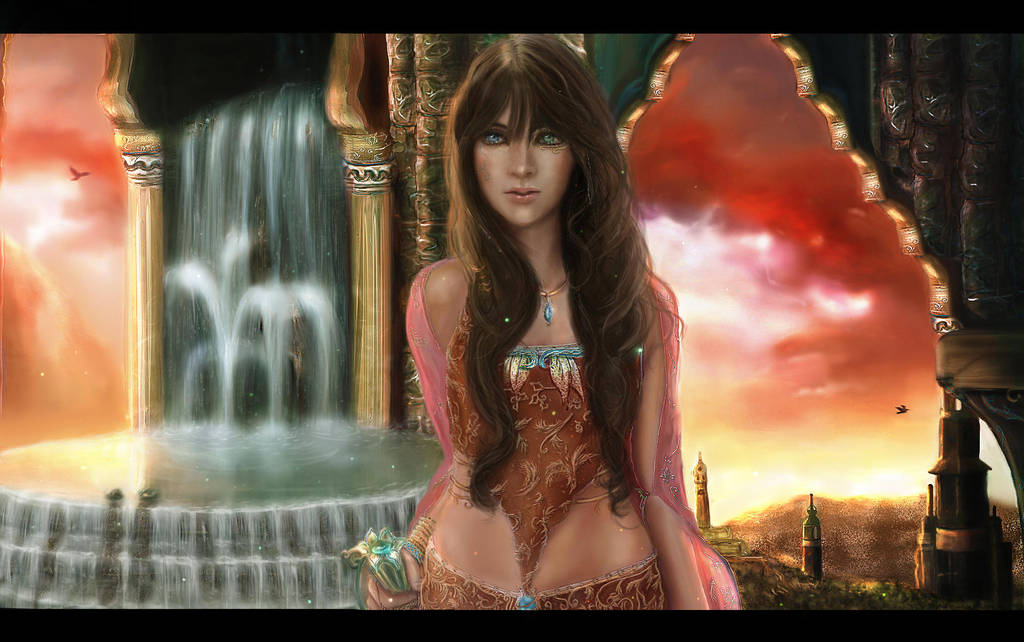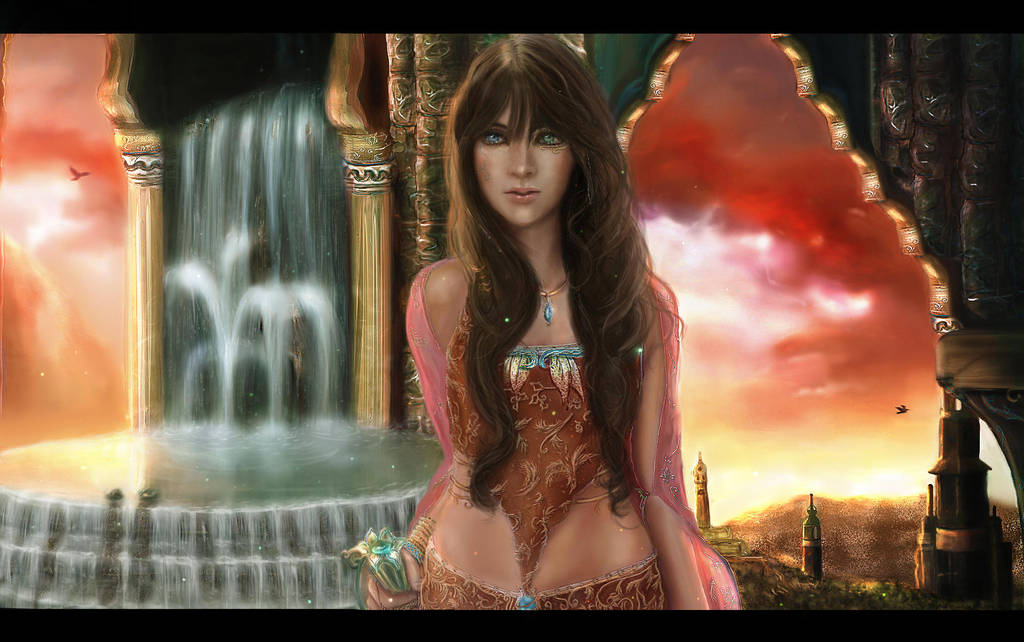 Watch
I started this picture really not sure where to go with it until I watched The prince of Persia. I noticed that she kind of looked like Princess Tamina (Gemma Arterton) so I went in that direction ^^

I really liked the movie and hope they make another one ^.^

Belle image ! Bon travail ! Félicitations !
Reply

Beautiful!

Reply

Your work is excellent, just a problem. Persian people have no blue or green eyes originally. Her eyes could be Black or Brown

Reply

And oh, the clothes' details are so beautifully done .. The waterfall too. I love the red sky

Reply

I love how you do her face in this one

very pretty! And I've got the same opinion for the movie~
Reply

i like everything

Reply

Another masterpiece <33 I love all of the detail, especially in the background!
Reply