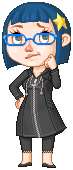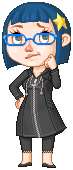 Watch
Made this for my Animal Crossing QR code blog. It cycles through some of the outfits I have my character wearing most often.
Yeah. That game. It's my life now. D:
Help me. ;A;
Oh, you can find the QR codes for the Fionna and Mordin outfits on
my tumblr
. I can't remember where I found the Org 13 cloak, tho.