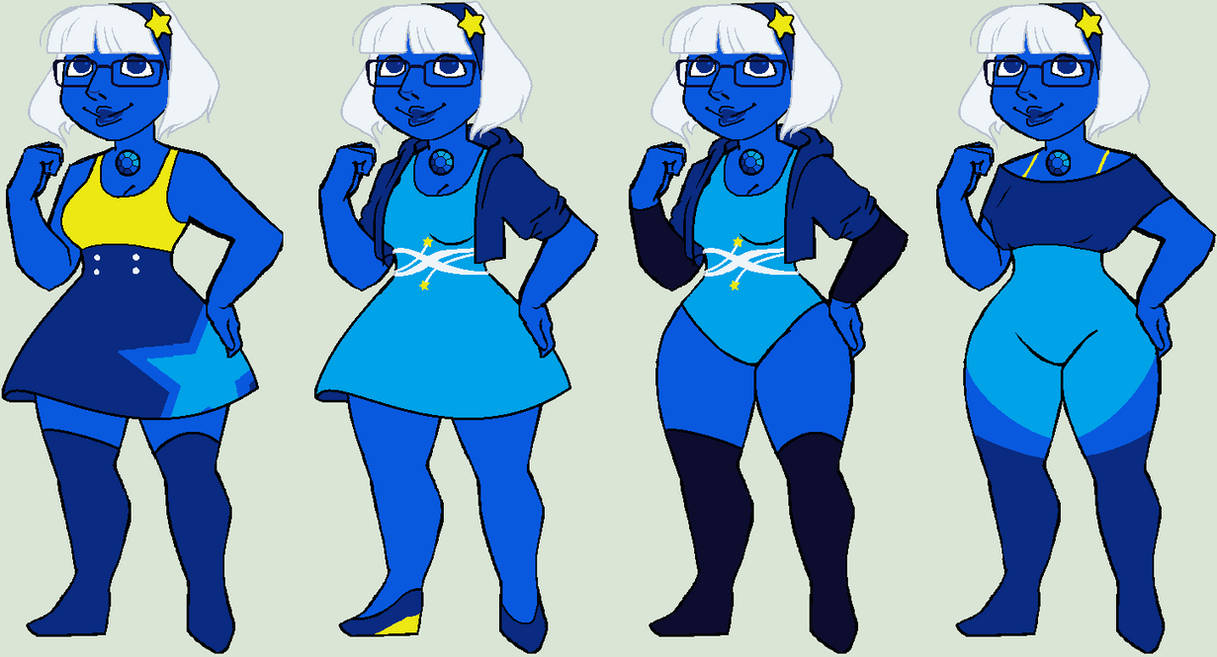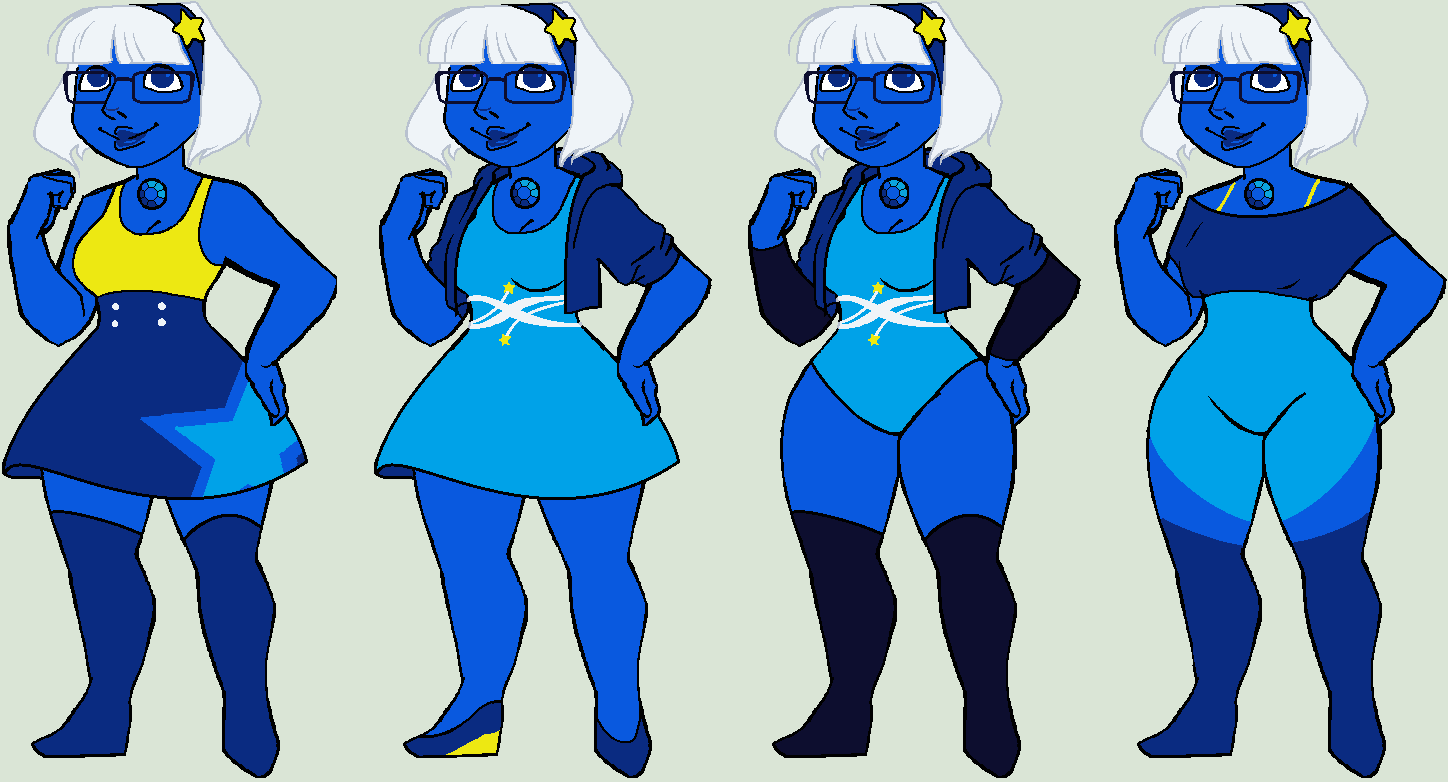 Watch
I played around with some ideas of a Steven Universe gemsona for myself. I chose Blue Diamond since it's the stone I have my wedding ring. The little belt dealie is actually my wedding ring only with the gems replaced with itty bitty stars. \o/
Let me know which outfit you like best!


Ayyy~ do you mind if I recruit her for my new team of gems? Still haven't thought of a name yet... ;3
Reply

Save me a spot. I'm planning to make a new gemsona that isn't just me as a gem. Maybe amazonite, azurite, zoisite, or chrysocolla... it'll be something blue green. XD
Reply

1 and 2 are my favourite (:
(also, WOO for Steven's Universe fan art. Just getting into the cartoon myself (

Reply

Oh, so this is what a Gemsona is.....Imma definitely make one now, I luv Steven Universe!
Reply

Man, I wanna copy you now. I would probably choose ruby since it's my birthstone...
Reply

Forgot to say that my favorites are 1 & 2. XD
Reply

Reply

Your gemsona is gorgeous! <33 I love the colors.
Makes me wanna make one. I actually don't mind emerald for my birthstone.
Reply