Hi guys! Pack 4 from my Patreon is now complete.
Please consider signing up! I aim for each pack to have 3 pics in it, with loads of variants and rewards. From now on, there's also going to be a lot more lineart for you to color and share on your social media~
As we get more supporters, I'll be adding in more rewards. Our next goal is 10 patrons, which will open up frequent polls allowing my patrons to vote on who they most want to see next, and the kind of pose they'll be in.
After that I'll be running other polls asking supporters what new rewards they're most interested in! Right now I'm toying with ideas of streaming, process videos, rebooting
Queen's Crown
(yet again...but now with lewd variants as well!), wallpapers, NSFW comics, and yuri pics as upcoming goals.

Here's a quick look at all of the rewards from this pack: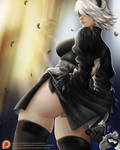 ♥ Hi-res version w/ skirt
♥ Hi-res version w/o skirt
♥ Hi-res NSFW version 1 (topless)
♥ Hi-res NSFW version 2 (topless/no pantsu)
♥ .PSD



♥ Hi-res version (there's no SFW version for this one lol)
♥ Hi-res panty-less version
♥ Lineart
♥ .PSD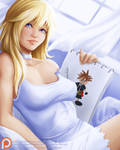 ♥ Hi-res version
♥ Hi-res NSFW nude version
♥ Step-by-step
♥ .PSD



♥ Hi-res
♥ Hi-res Scorbunny Cosplay version
♥ Hi-res NSFW (nude, open sweater)
♥ .PSD

Thank you all, as always, for your continued support, whether through Patreon or just for faving my art and watching me here on dA. :] Don't forget that I offer alternative/sexier versions of my work on Twitter, too!