Hello! Moving my comm info to a journal cause it'll be more easily accessible that way (updated May 16)

Tumblr
|
Furaffinity
|
Ko-Fi
| apexdraws@gmail.com |
Redbubble
Examples are all SFW; NSFW examples here! More info for NSFW work is here.

(If you're interested in an adult commission but cannot view the above pages, send me a PM)


PRICING



Bust


Good for character portraits, icons, badges, and more!
Flat color - 15 USD
Shading - +5 USD
Each additional character - +10 USD
Complex designs may cost extra

Body

Flat color - 30 USD
Shading - +5 USD
Each additional character - +20 USD
Complex designs may cost extra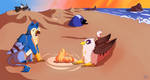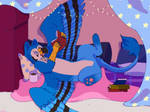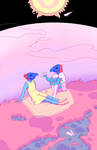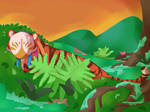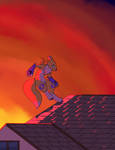 Full Scene


A fully rendered piece with shading and a detailed background
Starting at 80 USD
Can go to 150+ USD depending on complexity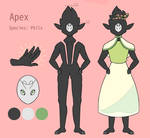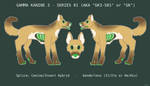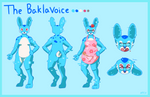 Ref Sheet

Flat-color sheet with a front view, back view, and outfit start at 60 USD
Feral ref sheets with 2 side views start at 30 USD
Shading - +15 USD
Extra poses, expressions, details, etc. WILL cost extra
Complex designs may cost extra

Message me for a quote if you're interested in...

Creature/character design, repeating patterns, sequences, doodle pages, and more!


INFO


Digital art commissions; I use Krita
- I have experience drawing from: Character reference sheets/images, photographs, and text descriptions!
- When your piece is finished, you will receive the full-sized .png image, along with the layered .psd and .jpg (if applicable) upon request.

- I will send you updates during each step of the commission, or when requested, so that you can tell me if anything needs to be changed.
- If I don't answer your message within three days, please resend it.


Payment

- I take payment through Paypal invoices and will need 50% upfront before I can start your piece. I will not issue a refund past the inking/line-art stage of your commission. Payment plans are negotiable for larger pieces.
- USD only. I do not take points or other on-site currency (FR gems, etc.)

Terms and Conditions

- I have the right to refuse any commission
- This is payment for a service and no physical item will be shipped.
- Allow 1-2 weeks for completion per piece unless a different time frame has been agreed upon. Allow up to 1 month for full illustrations.
- Artwork may not be used commercially unless previous negotiations were made. This does not apply to OC sales.
- The commissioner may edit and/or reupload the artwork anywhere (to their own gallery, etc.) as long as credit is given.

Feel free to contact me if you have any questions!