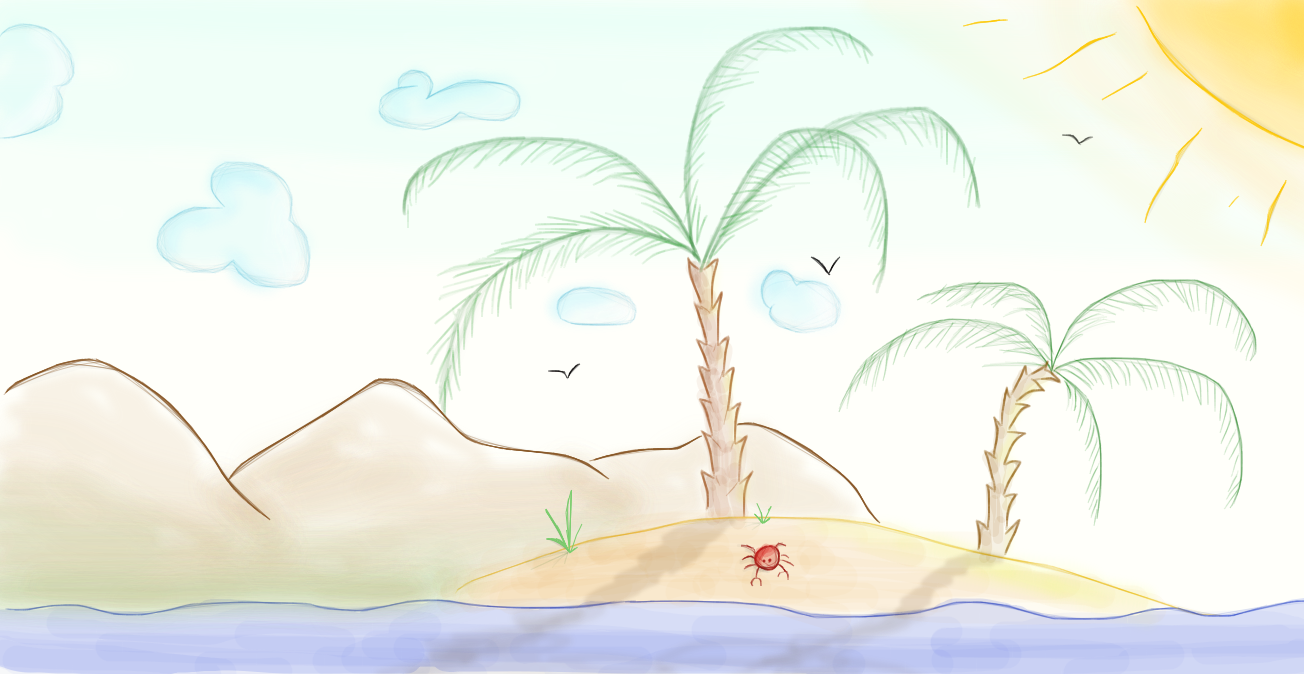 Watch
Background
Trying out DeviantART's muro, what's better than an utterly cliché paradise sunny island?

I like how easy it is to draw pastel-like colours, and the default brushes open up a lot of possibilities already.
Technique
Made with my Sidewinder mouse that allows changing DPI on the fly (so to speak), so the lines aren't that botchy... Will have to try at home with the wacom.