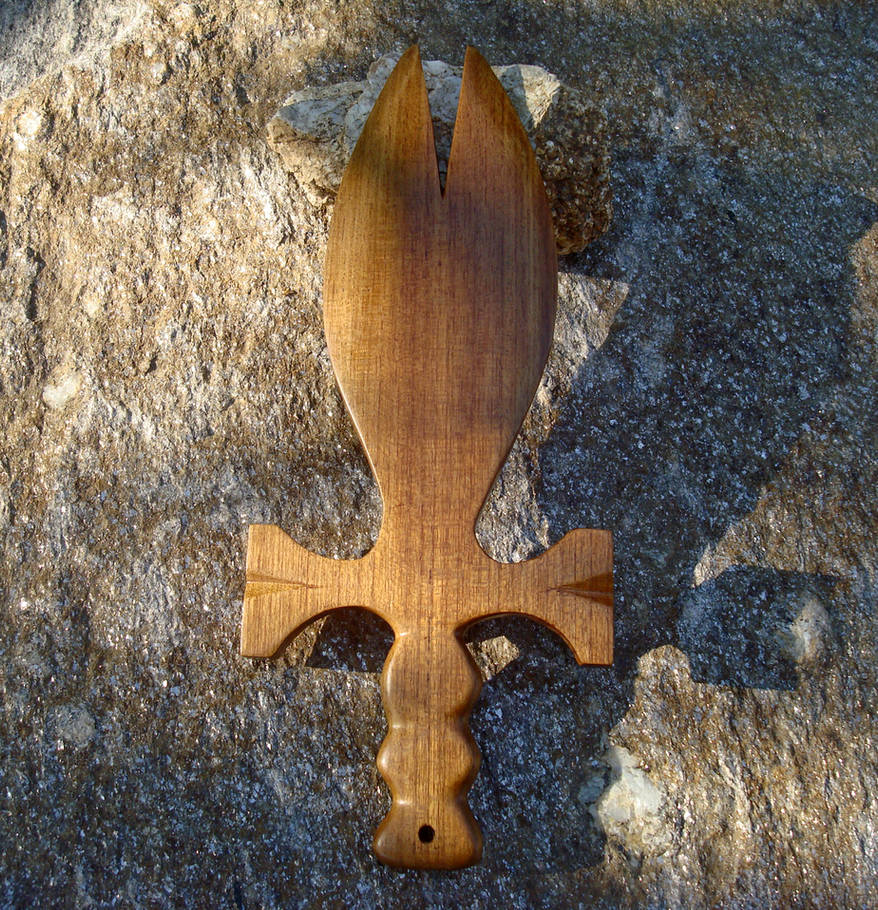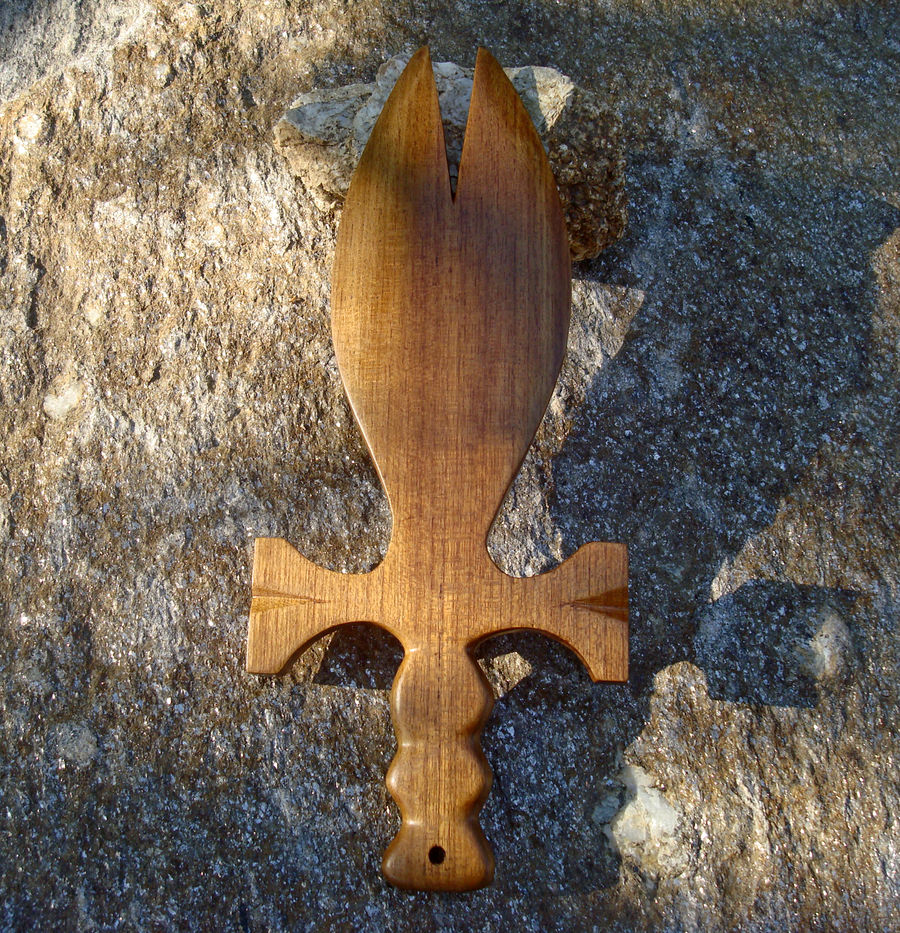 Watch
Background
I made this sword for the son of one of my best friends, it was a spontaneous idea I had one evening at lunch (lunch is a powerful ideas factory if you let it

) I don't know how long it will survive in the hands of a 5-year old, but that's what it's there for.
Here's a side view which shows the blades a bit better:
Also on YouTube there is a video of it in action cutting a defenseless tomato in half:
[link]
Technique
I started with a piece of flat Teak: I drew the shape on one side and cut out the rough shape with a jigsaw. I refined the edges with a set of rasps, and finished off with sanding paper (grain 80). For the blades, I used a motorized grinding stone (which is definitely not made for this

) to take off most of the material and finished with sanding paper again.
For the final wood finish I used grain 400 sanding paper, then made three coats of varnish with renewed sanding between coats. For the initial coat I used a two-component varnish (Epifanes PP Extra) which creates a very resistant coating as base for the final two coats of mono-component varnish (Epifanes interior satin).
Making three coats of varnish allows to remove almost all the small irregularities of the wood for a nice smooth finish. The satin varnish is also very forgiving if you make some small errors here and there, and it feels real nice to the touch as well

Trivia
The edges are actually pretty sharp - I was able to cut a tomato with it. Granted, it took a little patience but it did work!