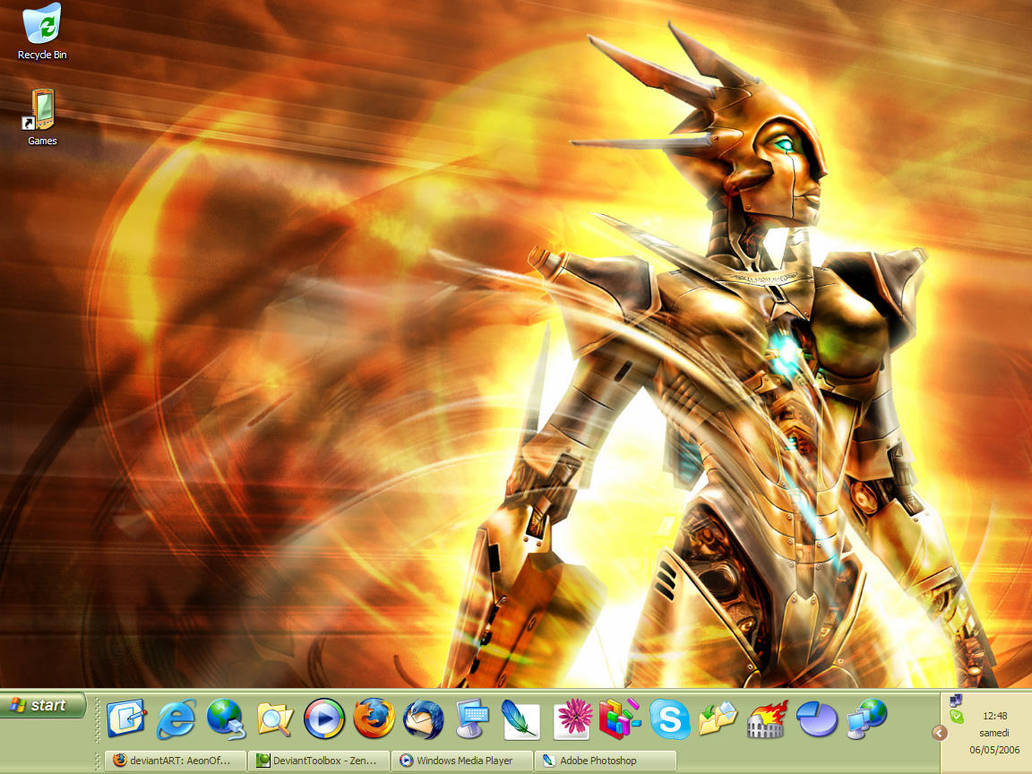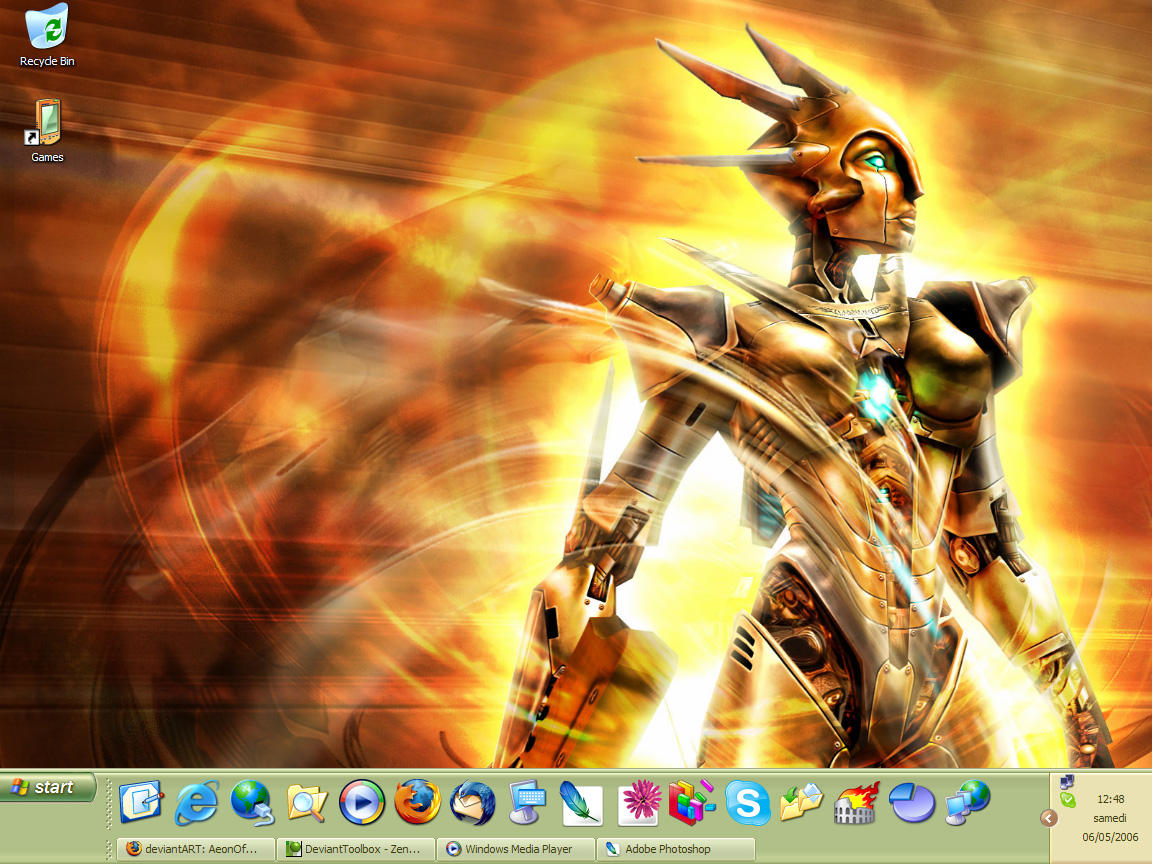 Watch
The background is (C)
www.gamewallpapers.com
, and is from Unreal Tournament 2004. I don't use any skinning environment at the moment, although I am quite fond of WindowBlinds - but I prefer having my services list lean and clean until I get a more powerful machine

How to get the big icons in the taskbar: not everyone knows this (or likes it, either), so here goes:
1. unlock the taskbar (if needed) via a right-click on the taskbar > untick "Lock the Taskbar"
2. right-click on the taskbar and choose View > Large Icons*
3. go to the Display Properties panel (Control Panel > Display)
4. go to the Appearance tab
5. click on the Effects button
6. enable "Use large icons"
That's it

Edit 10/10/06:
Added the unlocking the taskbar part which I noticed recently.

LOL, you *do* have the same icons setup... And thanks for the awesome part

Reply

No no, It was my pleasure

By the way, I also have UT2004, Pretty decent game. Too bad my 32mb video card makes it hell to play..AHK.
Reply

UT2004 with 32Mb, and still a decent game? Maybe I should have a look at it

I really liked the whole series, but dropped out at some point because it was always the same.
Reply

Its the only one I've played. When I think about it I have no clue how I got it on my computer..It just appeared o.O One day ill get a 256 card and appreciate it more

Reply