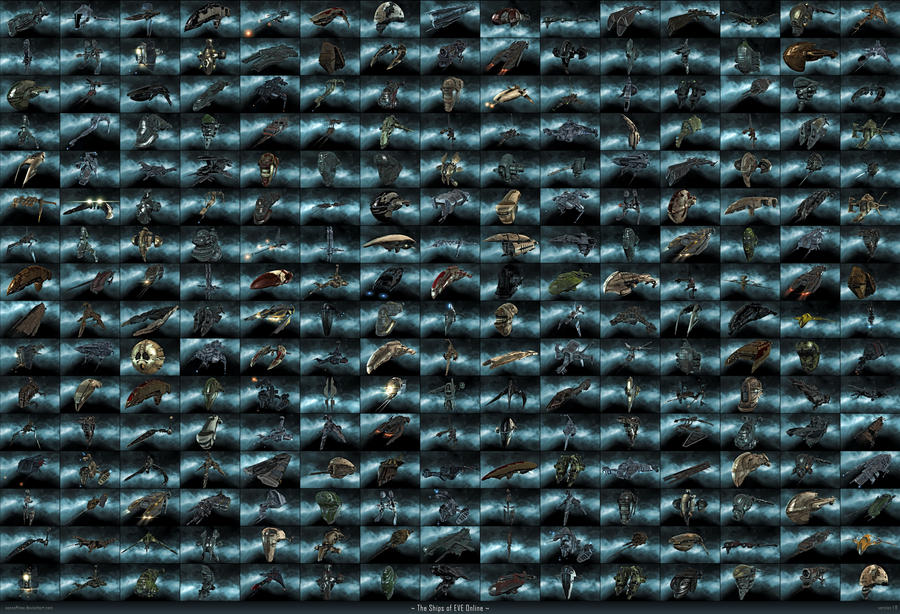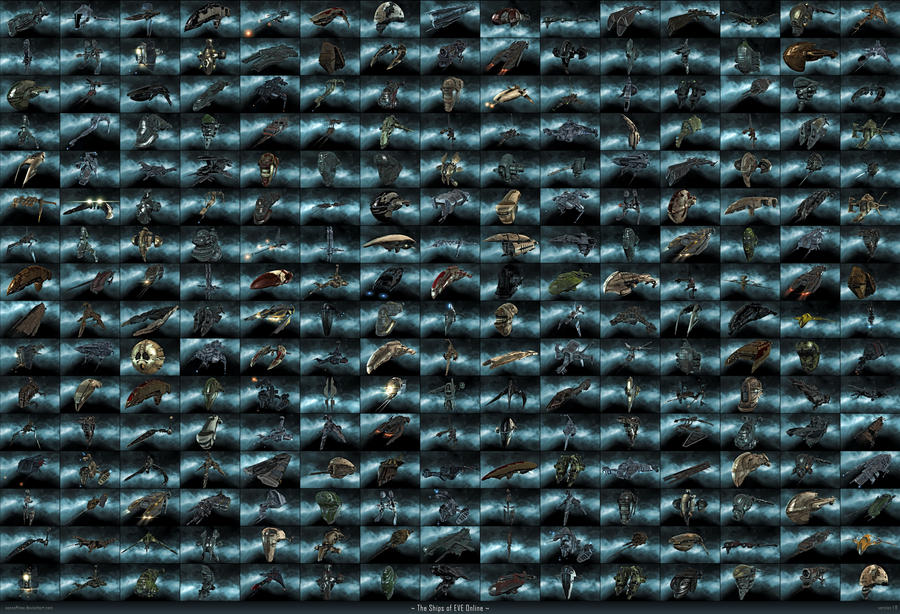 Watch
UPDATE: Find the 2014 version here!

Background
A while ago I built a small
gimmick
for my
EVE Online Blog
, which displays a small info popup for ships. Then I had the idea to add ship screenshots to it, seeing that ship names and descriptions only get you so far. Not happy with the small icons available officially, I started on the task to make some screenshots of my own of all ships.
735 screenshots later (I made a front, side and rear view for each ship) I had a working collection of screenshots that I had post-processed both manually and via Photoshop's batch processing features.
This poster is actually 5 ships short (variants of the Iteron and Badger ships), so 240 in total to fit them all without empty spaces. The order is random on purpose.
Technique
This was a long process:
- Take the screenshots ingame
- Rename all the images with the correct ingame name
- Automatically crop all the images
- Manually remove all the leftover ingame overlays
- Automatically enhance all the images (slight color corrections, etc.)
- Automatically create the thumbnails of the full-size images
- Use a MySQL data dump of the game data to rename the thumbnails with their internal IDs (required for my gimmick)
- Use a PHP script to create an HTML table with a random list of all front views, configurable with columns and rows to take a screenshot of
- Use photoshop to build the final poster
...phew. About one and a half months work for this end result, as well as the current version of the gimmick ShipsQuickinfo.
Custom requests
I am open for custom requests for this poster, e.g. regarding ship races, amount of ships, poster size (wallpaper-sized), etc. Note me here on DA or contact me ingame for details.
Copyright
All ship models, textures and co are (C) CCP.