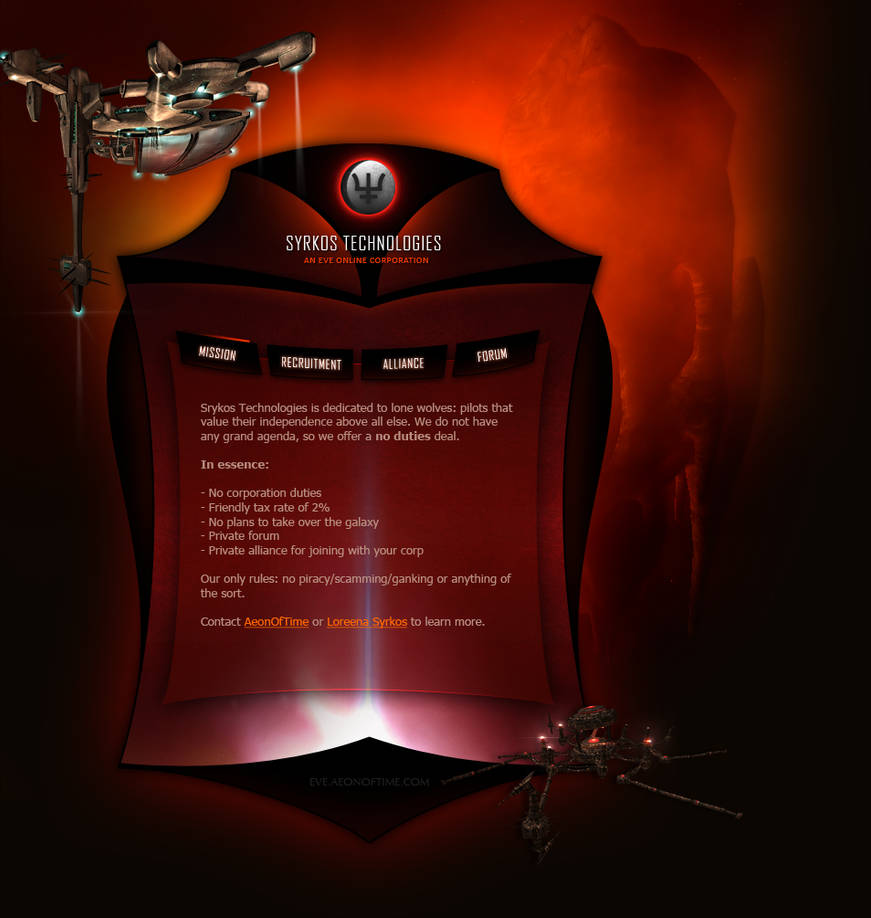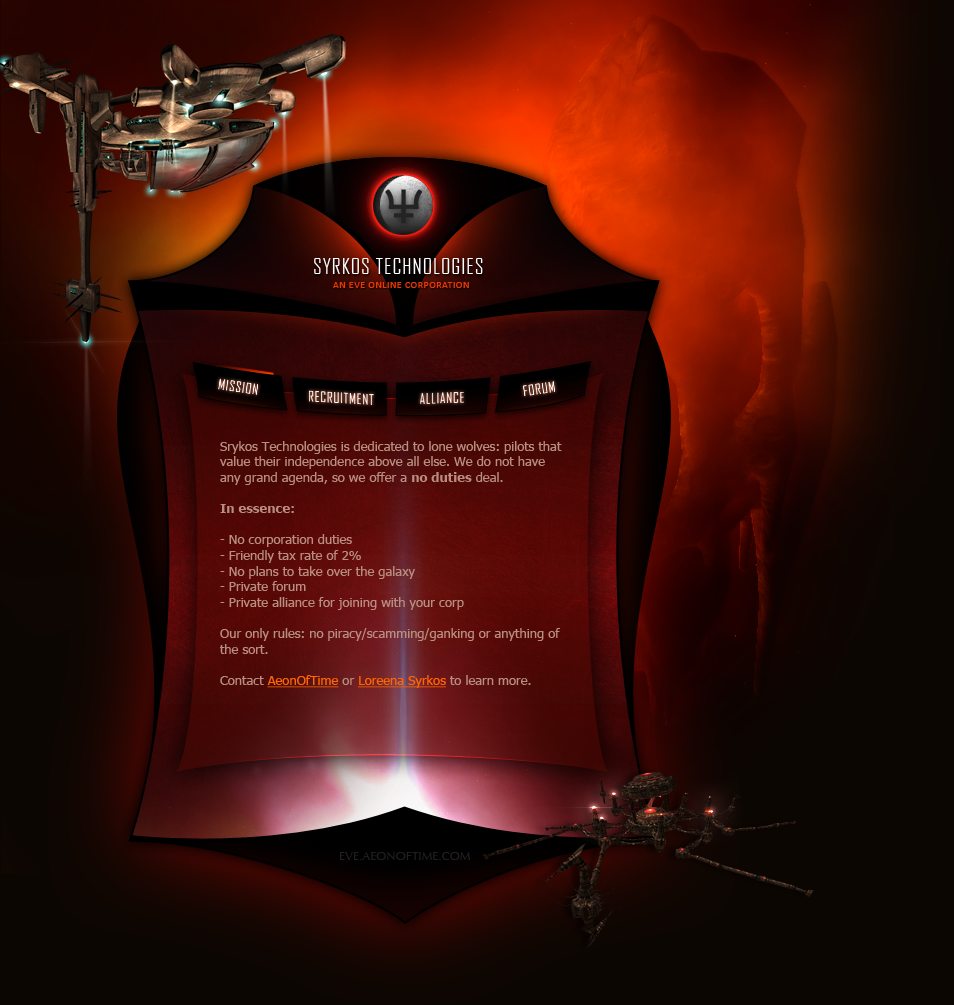 Watch
Background
Now that I have put online a website for my EVE Online ingame alliance,
Joint Venture Conlgomerate
, the design for my ingame corporation Syrkos Technologies was in bad need of an overhaul. The
old design
was optimized for EVE's ingame browser, which at the time had really crappy support for HTML. It has evolved alot since, allowing much more freedom.
It's something quite dark for a change, with a hue of colours I am not used to - somehow it ended up looking like a teaser website for a scifi movie

I do not know if I will actually use it for the website yet.
Technique
All Photoshop CS4, based on doodles on paper I did to find the basic shape.
Copyright
This may not be used in any form without my prior consent.
Update 10/12/2010: I made up my mind. I corrected a few minor issues, refined the layout a bit further and the website is now live! See it here:
aeonoftime.com/Syrkos_Technologies