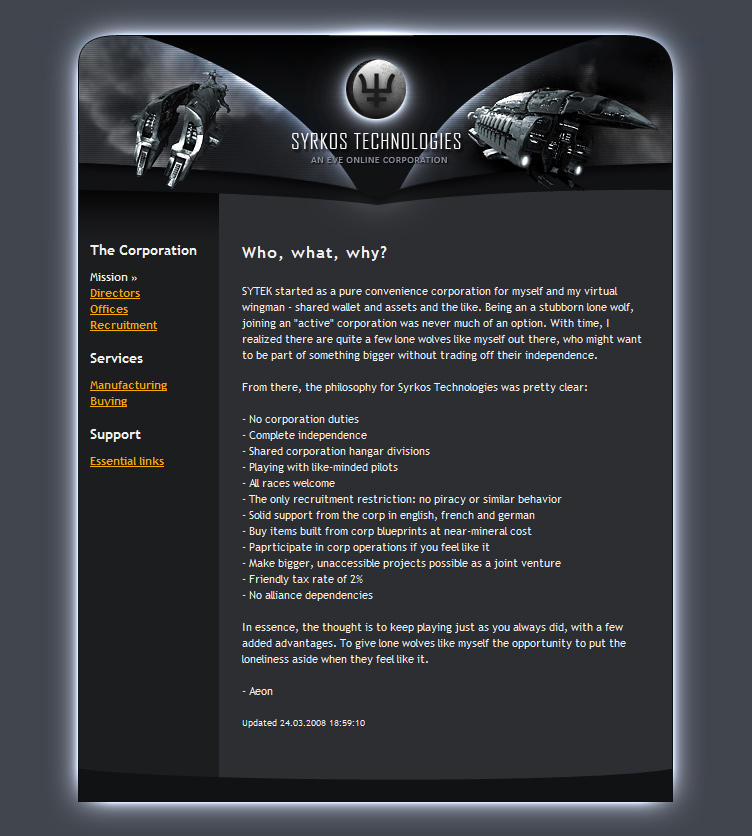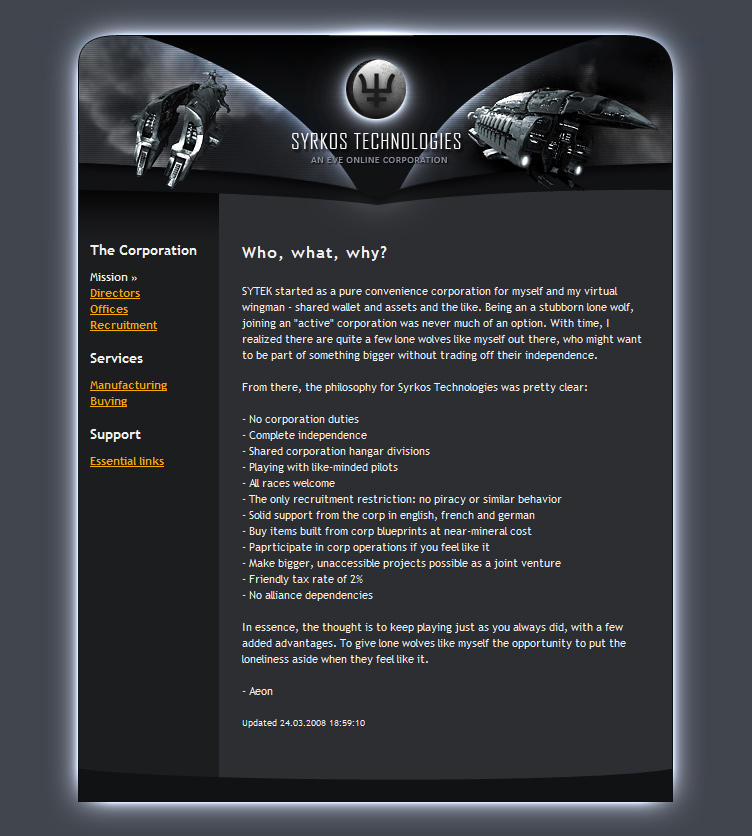 Background
This is a minisite I created for my in-game corporation in the MMOG EVE Online. It is intended as an information and recruiting portal as well as a tool for members (when logged in). I built it specifically to run out of game and in-game with the integrated browser.
Technique
Design built from scratch in Photoshop CS3. I drew the base shape on paper, then went on from there. Creating the site itself was a challenge, as EVE's ingame browser is severely limited in terms of web capabilities. To get the content background right, each page has to get a specific height value

Copyrights
EVE Online is a registered trademark of CCP, the ships and corporation logo are (C) CCP, all the rest is (C) myself. Feel free to be inspired by this design, but do not just copy it.
NOTE: I am willing to give out the source PSD file (minus copyrighted artwork) if you want to create & share! Simply send me a note and post a link to your work afterwards.

Nice work, especially in light of the browser restrictions.

Reply

Thanks, took me some time to figure it out - the ingame browser has more limitations than features

I did cheat just a little though - the background of the content has a fix height that I have to set individually for each page to match the length of the content... But as I use PHP, it was easy to add that to the global page definitions themselves and automate it.
Reply