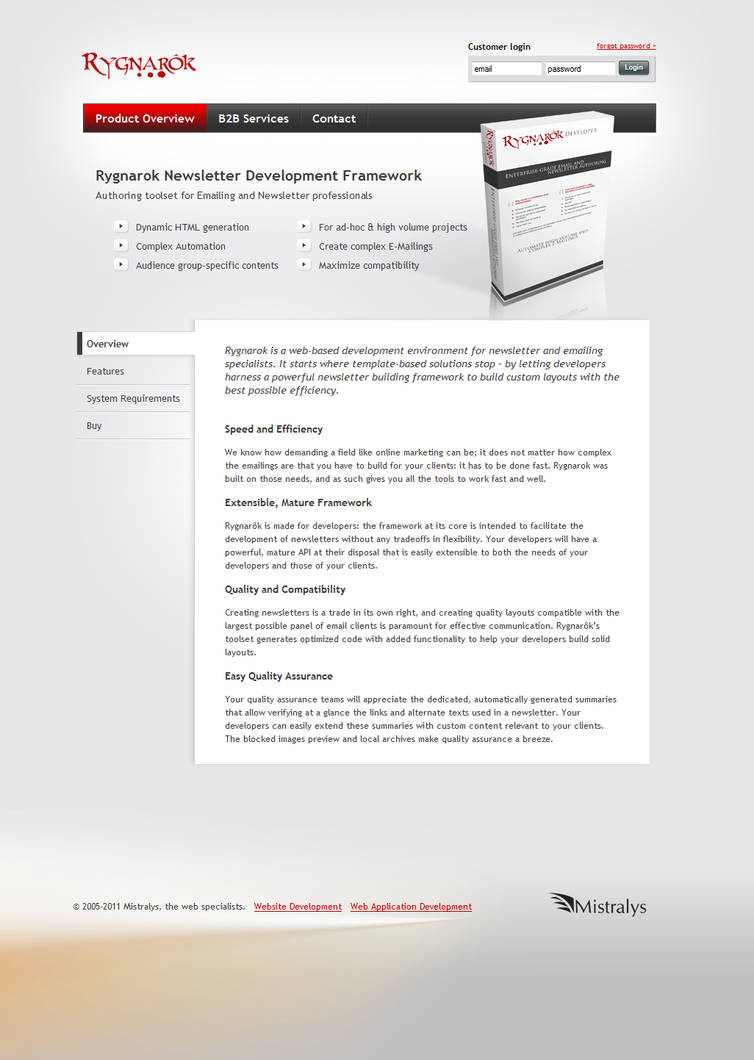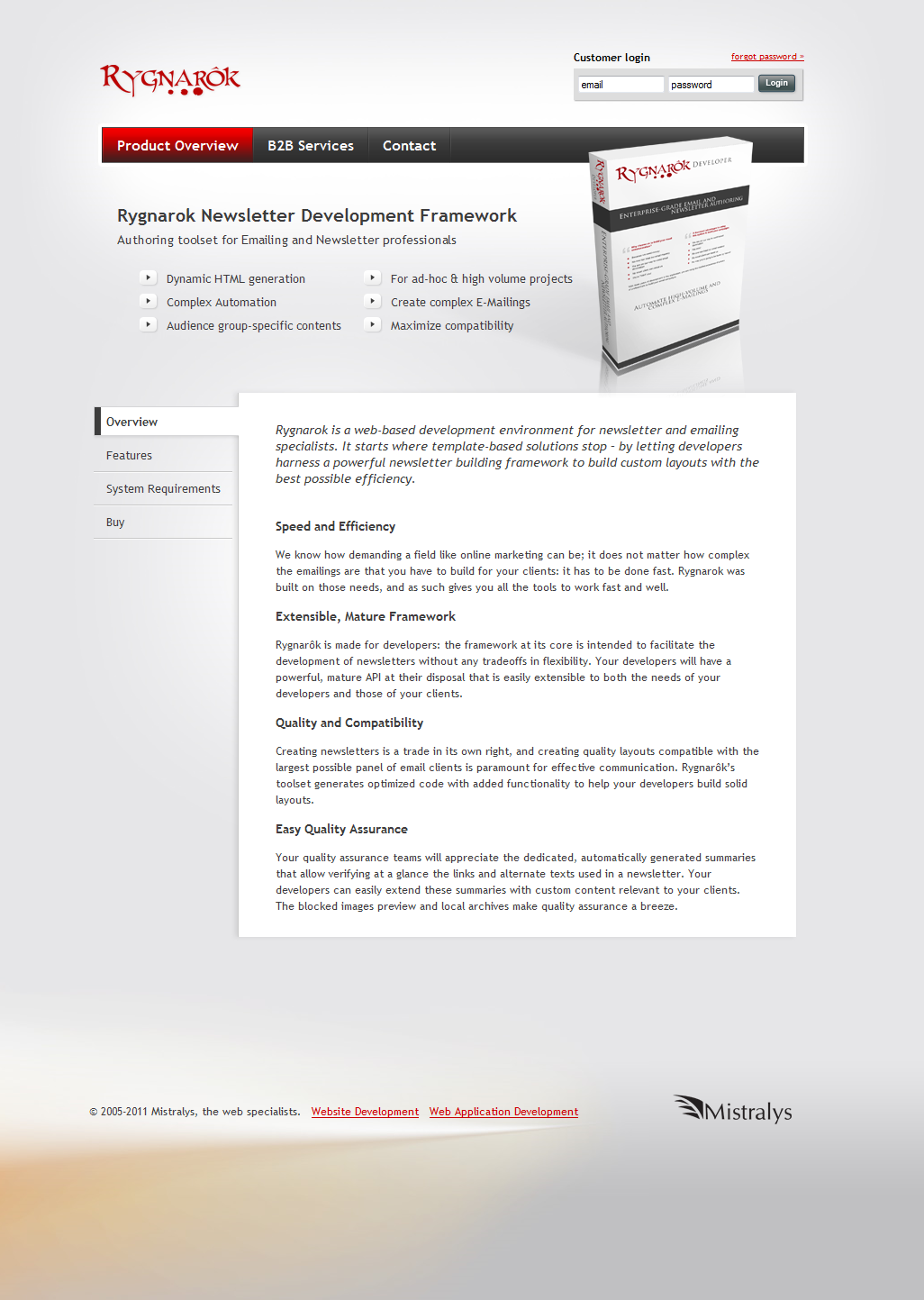 Watch
Background
This is a project I have been working on for about 4 years at my web development company, Mistralys: a newsletter and emailing development framework made for industry professionals. It starts there where UI-based template systems stop, and offers mich higher levels of automation.
This is the layout for the software's official website, which you can visit here:
rygnarok.com
Technique
All Photoshop CS4, loosely inspired by the layout of the framework's own UI. Based on a 16-column grid (see
[link]
). Custom PHP backend, all very simple.