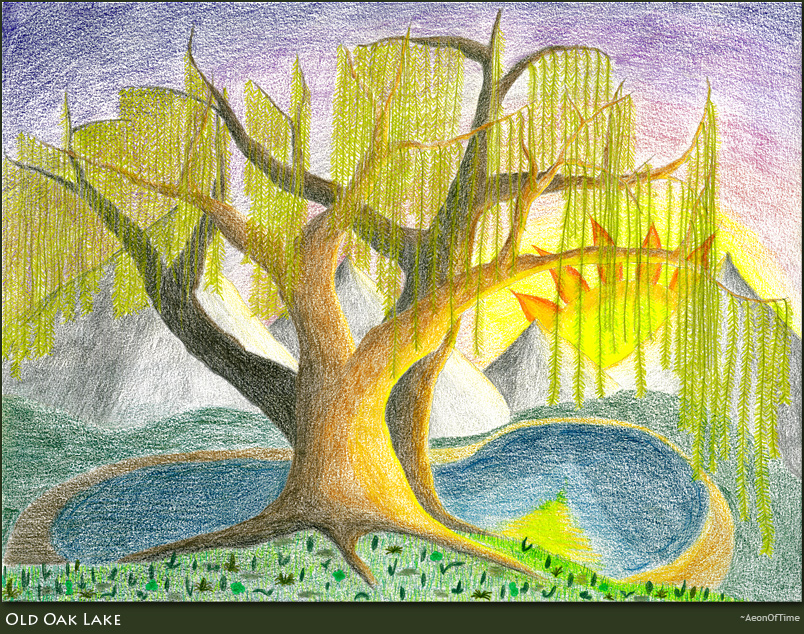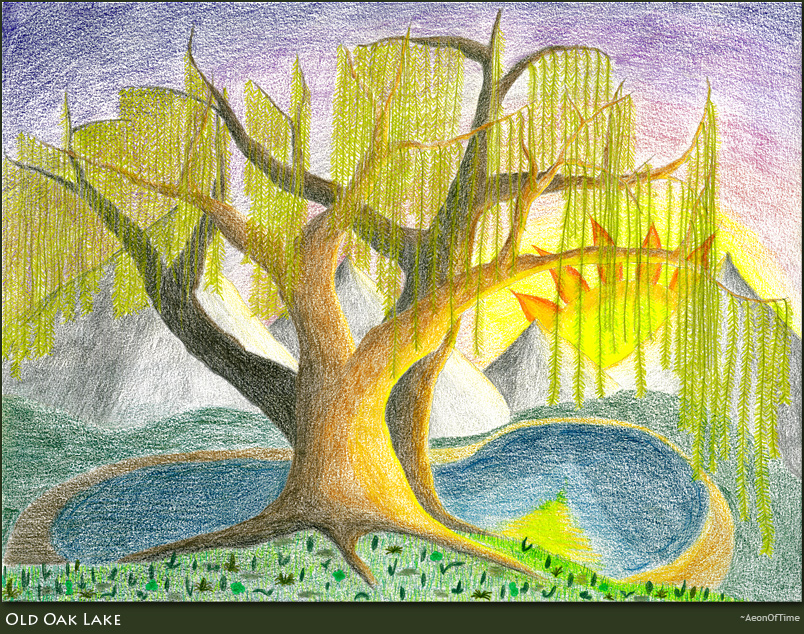 Watch
Background
This scene is something I had in mind for quite a while: a centuries old oaklike tree (well, more of a weeping willow like tree) in a great sunset, with a lake and some mountains in the background. It does not look as epic as I would have liked, but it's a start...

Technique
Faber castell pastel pencils on Canson structured paper, about 6 hours, no references. My first attempt at something a bit more detailed and with more depth than usual. I am not so happy with the depth/perspective part - the lake looks awkward... I am quite happy with the shading on the tree and the sunlight reflections though.

Really nice sun again, I like it!
Hope you get more of this stuff up again.

Friendly Greetings,
Martijn
Reply

What's wrong with traditional art?
Most of it rocks!

Great site you got up there.
I'll get myself the newest bèta and will try to get you a Dutch translation for it.
I'm also thinking of making a theme for "dASpook Black" by thespook as I'm using it.

Friendly Greetings,
Martijn
Reply

It is nice to find someone likeminded

As for the translation, wait a bit - as I now generate the toolbox' code automatically, I have a tool to add a new language that I want to make accessible on the website so that you can easily add your translation and afterwards have it generated for you... I'll note you when that's ready.
- Aeon
Reply