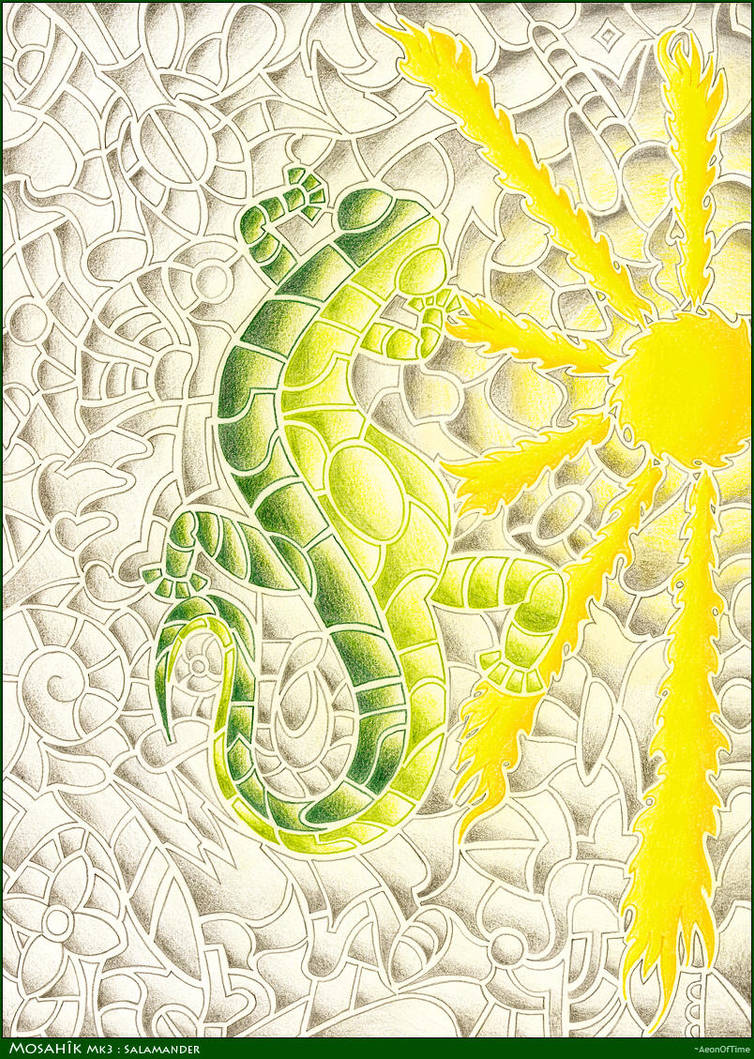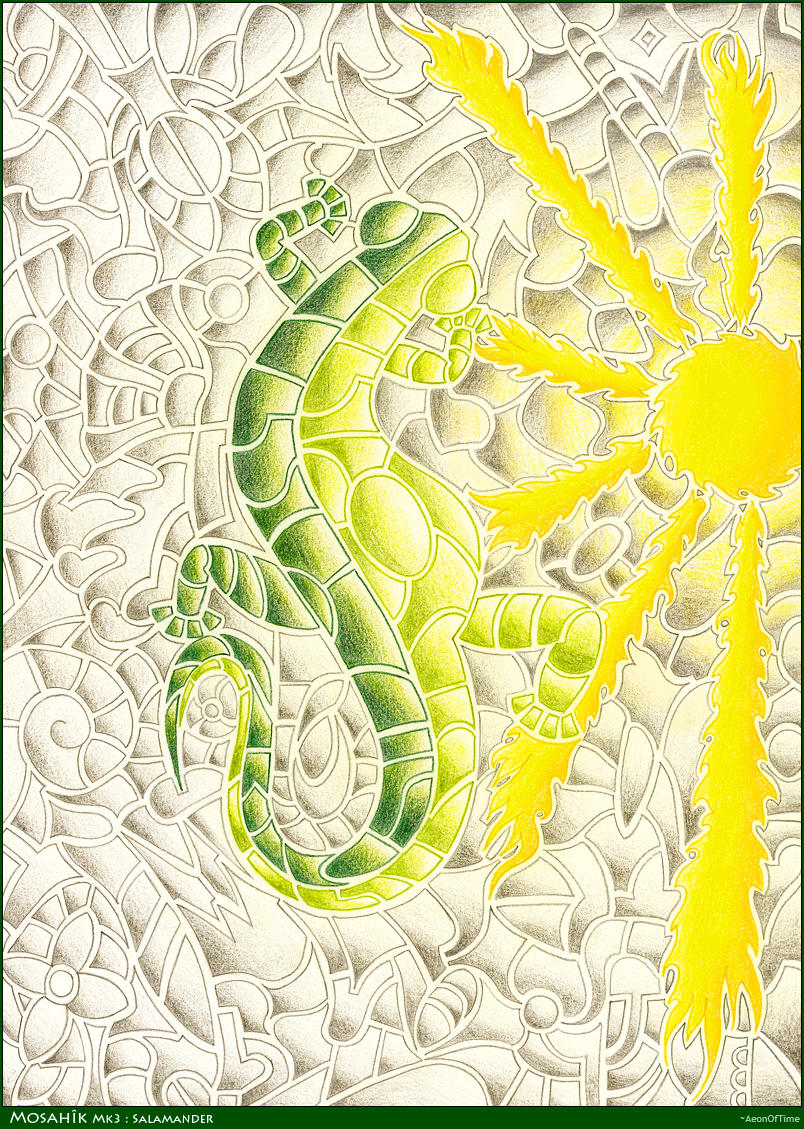 Watch
Background
Finally, a new instalment in the Mosahīk series! This one took ages to finish, 20+ hours and 320+ tiles. I wanted to do a mosaic with a central piece, and when I saw the small wooden salamander I have hanging on one of my walls, I knew that was it

The salamander itself was done in about 5 hours with shading, the bulk of the time went into the sun and the rest of the pieces.
Technique
Drawn on 125gr Canson drawing paper with Faber castell crayons, with a piece of glass below the paper for maximum precision. As the salamander came first, I had to redraw parts of it that were worn off by the time I finished the rest of the drawing. Had to have it scanned in a photography shop as it's bigger than A4...

It's pretty cool...
One more added to my favs.

Reply

Wow, thanks. Getting favs for traditional art like this is pretty hard as the mainstream prefers digital images. I really apreciate it!
Reply

Really amazing i'd like to have one of them in my garden !
Reply

That has turned out really nice

I'd love to replicate that with real mosaic tiles, it would look awesome

Reply

Yes, real tiles would be great - it would be quite a venture too, I guess - cutting all those tiles into the right shapes, or would you create the shapes with small rectangular ones?
Thanks for the comment

Reply

With small rectangukar ones I guess, it would be nearly impossible to cut those shapes without industrial machinery.
Reply

Hmmmm... If I were to do that, I think I wouldn't try to cut them at all but make them myself and then assemble them... That would be a hell of a job, but I think it would be worth it

Maybe when I'm retired

Reply

Amazing. Such simplicity, but there's so much to it. Great job. Beauutiful colors and lighting

Reply

Thanks

It's actually the first time I really put some effort into lighting by directing all shading in the correct direction from the light source . It was great fun doing it

Reply