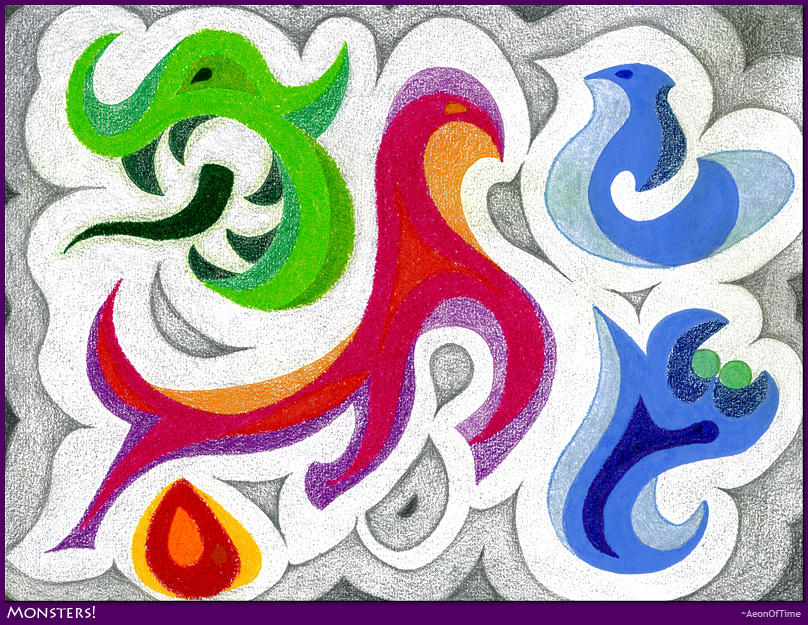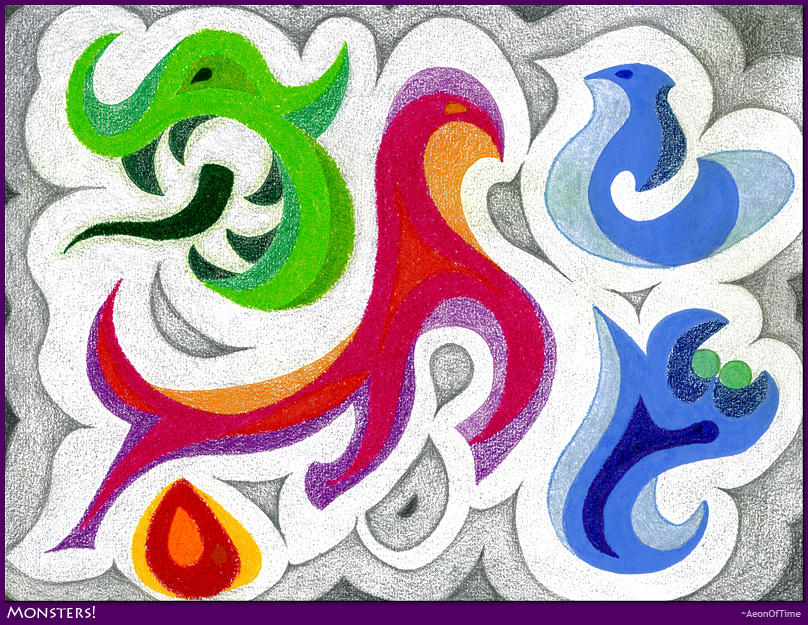 Watch
Monsters!
Background
This was one of those insta-draw pieces - I just wanted to draw something so I started with the red shape in the middle. I added the other ones around it and realized they all has something animal-like, and had some fun bringing them to life as monsters

My personal favorite is definitely the green one with those big teeth, but the top right blue one has a special kind of dignity to it... My wife said that one looks like a puffed-up duck

So much for monsters...
Technique
Jaxon oil pastels, Faber castell pencils and Posca UNI paint markers on white Canson structured paper. Scanned in 8 passes to preserve all original borders as it was slightly larger than A4. Unfortunately, a big part of the grey grounding I did got lost in the scanning process due to the bright light of the scanner... If anyone has any tips on how to best digitalize pieces like this with faint colours, please let me know!

I love what the texture of the paper did to this artwork.
Nice colours aswell.
I like the bottom-right one, as it doesn't really seem to have a fixed shape.
I think those green balls should be its eyes???

Friendly Greetings,
Martijn
Reply

Hi Martijn, thanks for the nice comment! Yes, those green balls are supposed to be its eyes - somehow its shape got a bit out of hand in contrast to the other ones, but if you like it its purpose in life has been redeemed

Reply