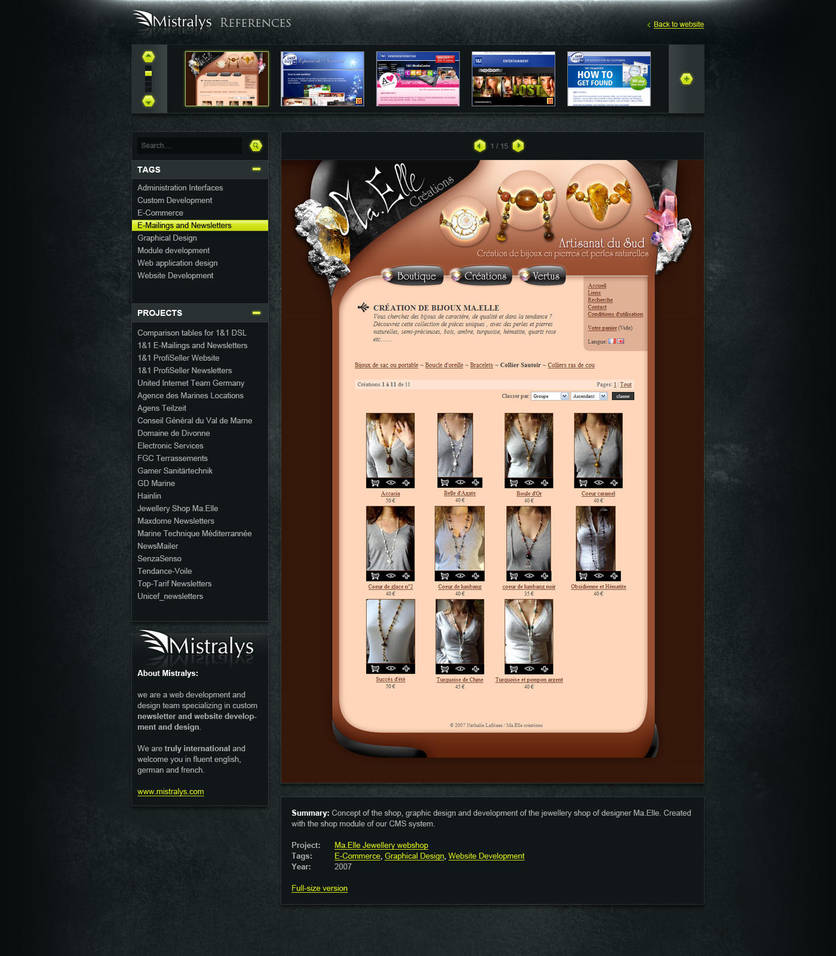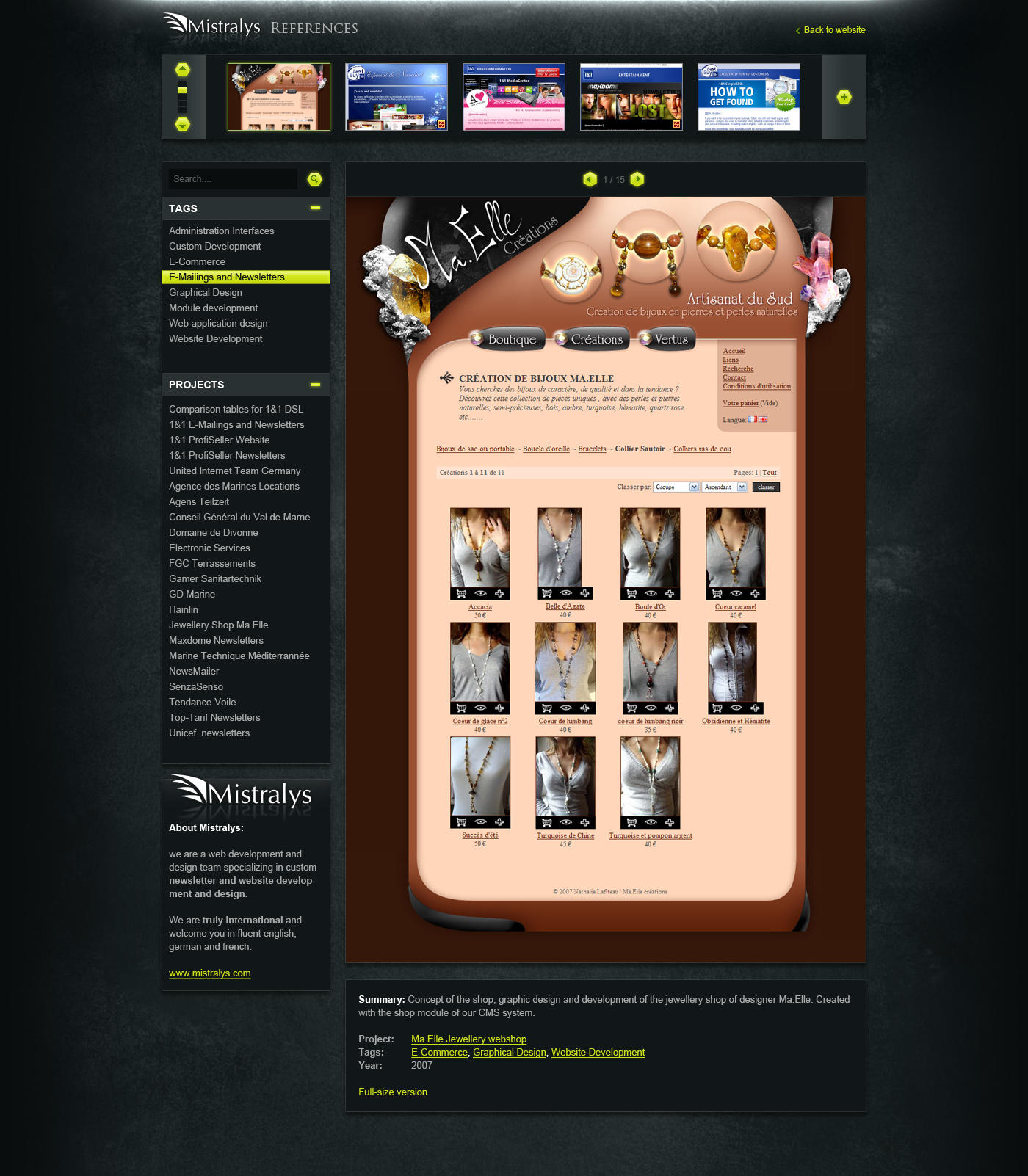 Watch
Background
I have been working on a concept for a portfolio for my company for quite a while, and now that I have a working prototype all I needed was a layout to go with it. The global style is loosely based on the
website itself
, as it will be integrated in the site when all the templating is done.
Technique
All Photoshop CS4, based on a
960 grid
. The page structure is based on the layout of the working prototype we developed, and which is entirely dynamic. You can select a tag or project and the thumbnails as well as image information update automatically.
The thumbnails on top are split into rows that you can flip through using the arrows, the + button on the right opens a modal dialog with a more traditional thumbnails grid to quickly access a specific image.
We are planning on releasing the gallery system itself later, it has a dynamic UI based entirely on ajax calls (via
prototypejs
) and a php backend with administration interface for managing projects, tags and co.
Critiques welcome!
Apart from issues like the layout being too dark (that's dependent on the website itself which is darker too), I would love any kind of critique on this design.
Coypright
This layout is (C) Mistralys and may not be used in any way.