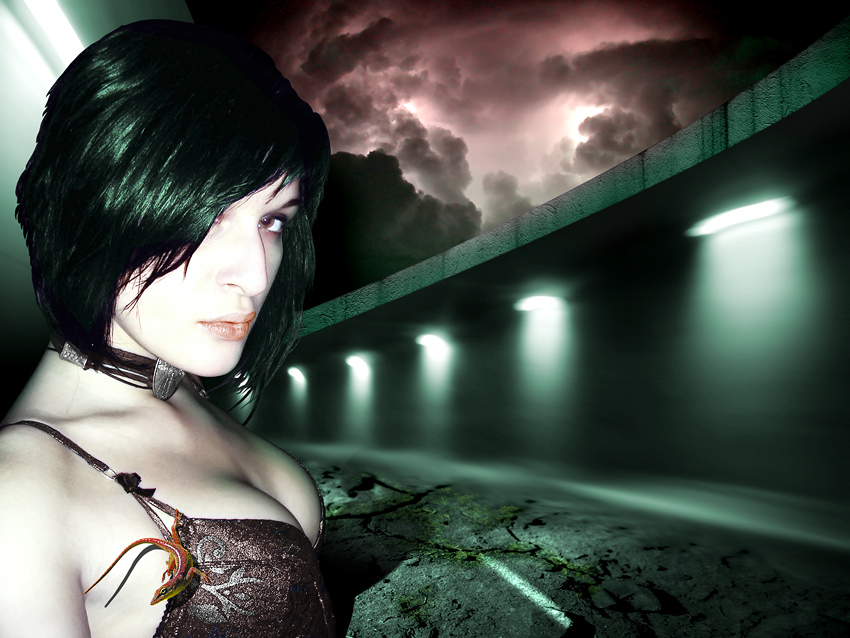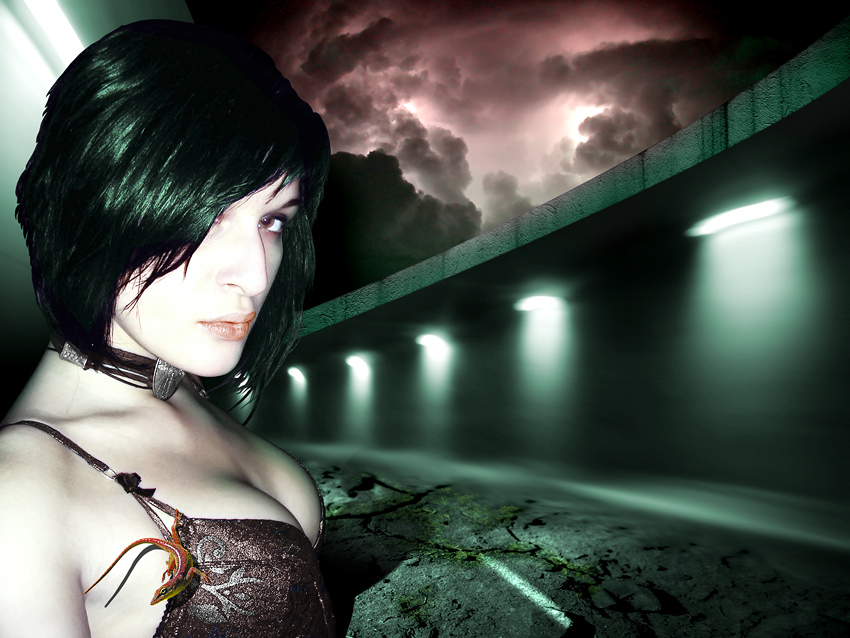 Watch
Background
I've been wanting to do a photomanip for some time now, but finding the right stock took some time - I had quite a precise idea of what I wanted, and when I found
banshee969
's "
new hair style 2
", I knew I just had to make something with that shot. The rest came by some heavy browsing through the stock art category, and slowly putting it together. At first I did not have any sky, but I felt that it needed some space, so I created an opening. It all looks quite dramatic, but it really only is a girl with her pet lizard taking a walk at night in a dimly lit tunnel with a big storm brewing... heheh
Technique
Photoshop CS2, 5 hours, 40+ adjustment layers extravaganza and 7 stock images

There are quite a few things I don't like - her skin for example, I think I should have redone that a bit better (it looks a little too pale), and there are a few lighting issues. Additionally, I do realize that the road should not be that sharp, but I won't lose sleep over that

Credits
Model:
banshee969
, "
new hair style 2
"
Lizard:
DHV
, "
Jungle Boogie
"
Sky:
Riktorsashen
, "
More storm
"
Moss:
TreyvoniStock
, "
Cave Egress
"
Tunnel:
deathangel
, "
Night Tunnel
"
Road:
Silver-Willow04
, "
Dirt Crack IV
"
Concrete edge:
enframed
, "
concrete texture white
"
Update 06.04.2006
Added shading to her skin to reflect the ambient light as suggested by
Silver-Willow04
, softened her skin to give her a much calmer look.