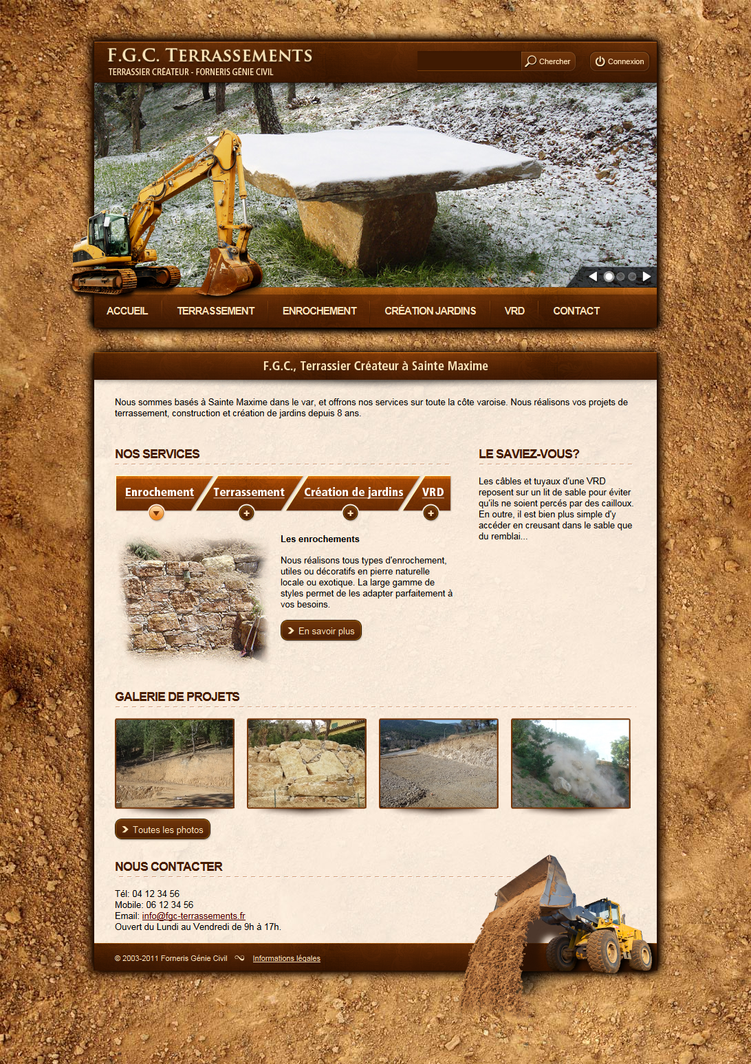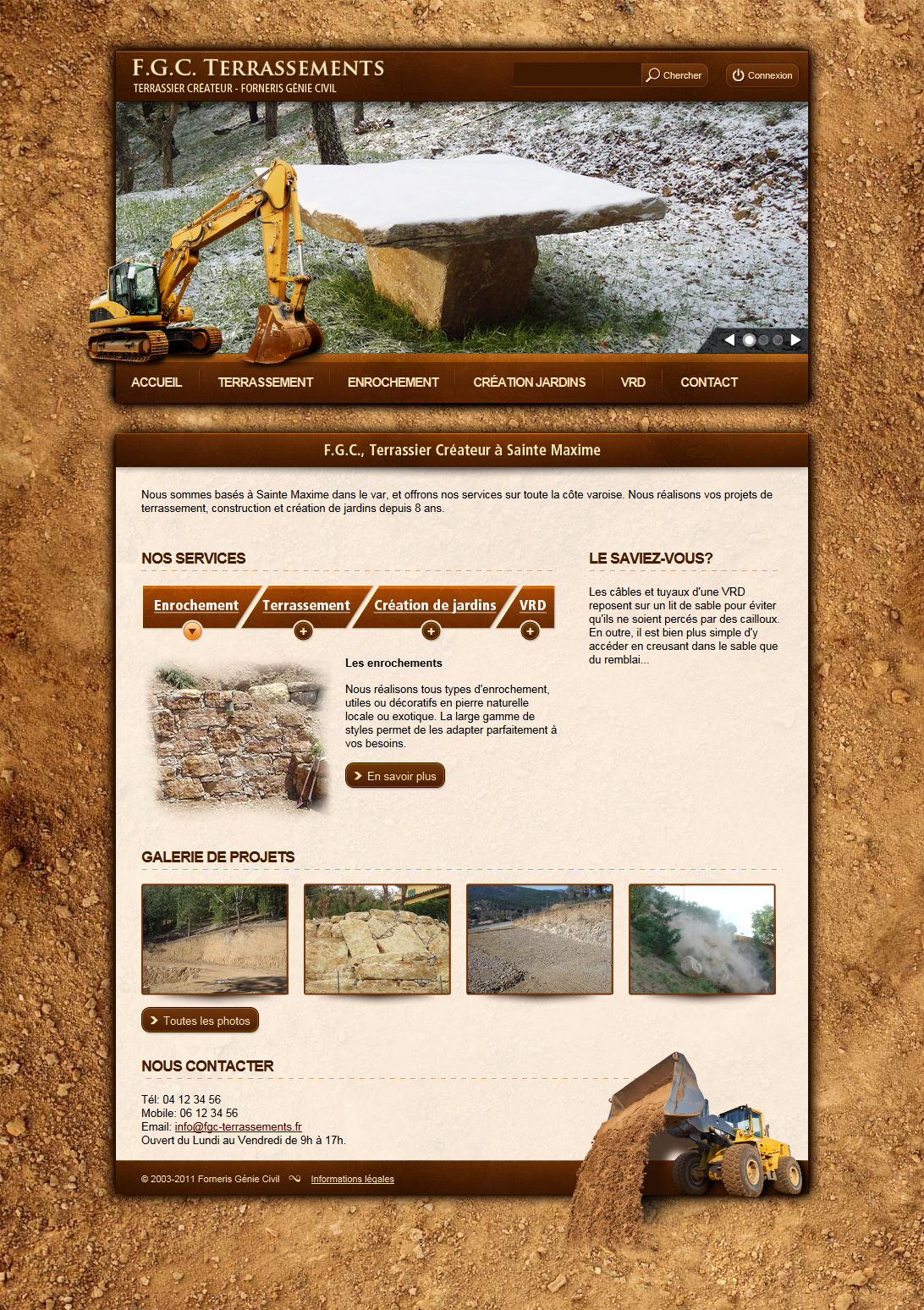 Watch
Update: replaced with a Screenshot of the final website version with several changes.

Update: added a search button to avoid confusion with the connect button, moved the slogan to the left.

Redesign of the website for a local excavation and gardening company.

The idea was to have the essential information in the top part (through big poster photos and all services directly linked in the navigation), and additional information in the lower part.

Based on a 16 column grid, all Photoshop. Images and textures mostly from istockphoto.

This was actually quite fun, I had to use some mad cutout skills for the big machines.

Thanks to all the great artists from the DesignSpot group that are an ongoing inspiration.

I would love to hear your thoughts - what you like and what you don't. I am pretty happy with the result, but am looking to improve my design skills. Any useful input is appreciated.