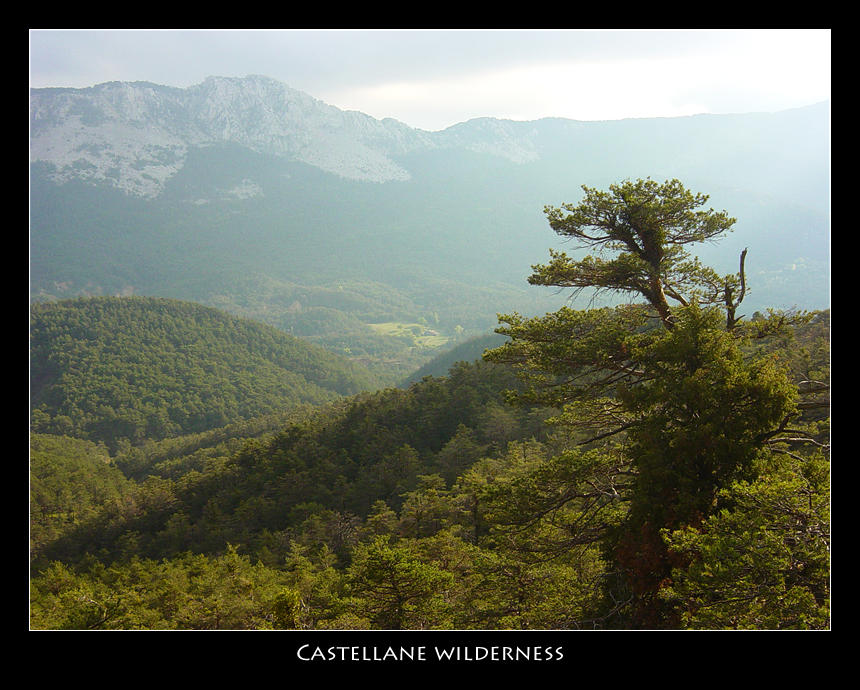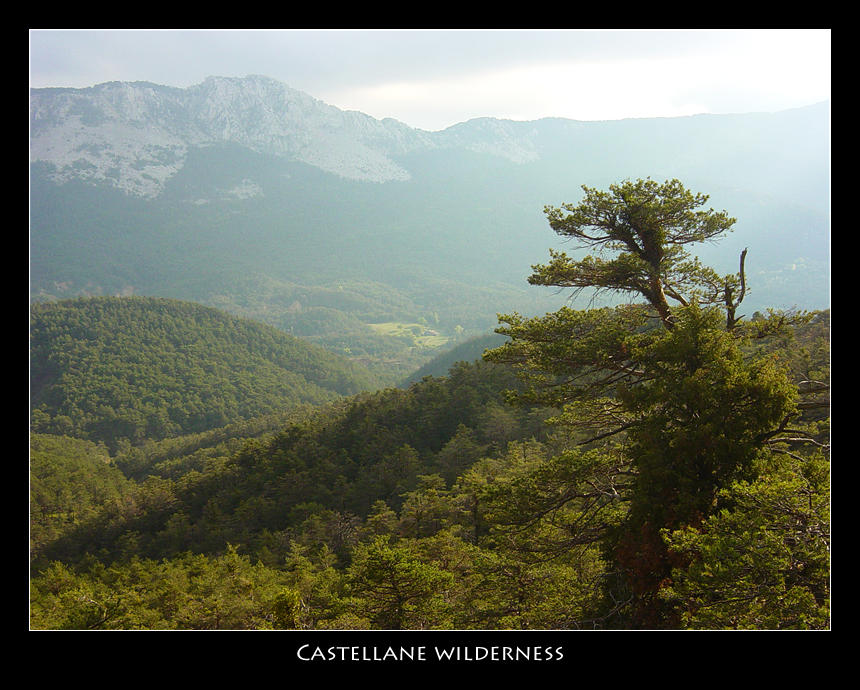 Watch
Background
Castellane is a small mountain village in the south of france, near the "Gorges du Verdon", a kind of french Grand Canyon. This shot is from one of the surrounding mountains, I took it because of the amazing lighting conditions at that time - and because it is one of those rare places here where there are absolutely no houses, no constructions whatsoever. Absolute wilderness.

Technique
Shot with my 3.3 megapixel digital camera. No edits except resizing/adding the border and slight level adjustment.

South of France is a great place

amazing photo and brilliant scenery
Reply

its really brilliant.. i like green >_<v
Reply

Green is my favorite colour

Reply

i like fall colors best (brings the "EMO" mood... hahaha) but i still have a lot of love for green..
Reply

Brilliant picture.
The tree is exactly in the right place to contrast with the lighting behind, and like you said: total wilderness

.
Last time i was there, i rained

. Oh well...sometimes you just need luck :-p
A definite +fav...
Reply

Thanks a lot for the comment and the fav - when I came up the path and saw that sight, I knew I had to take it with me

I believe a lot of good photography is really pure luck. Anything else is a product of dedication and imagination.
Regards,
-Aeon.
Reply

great shot, great feeling
Reply

Hi,

You got a wonderful shot there and guess what, the photo has been featured in my journal under Featured Deviations and also faved by me. Thanks for the wonderful photograph!

Erik B
Reply