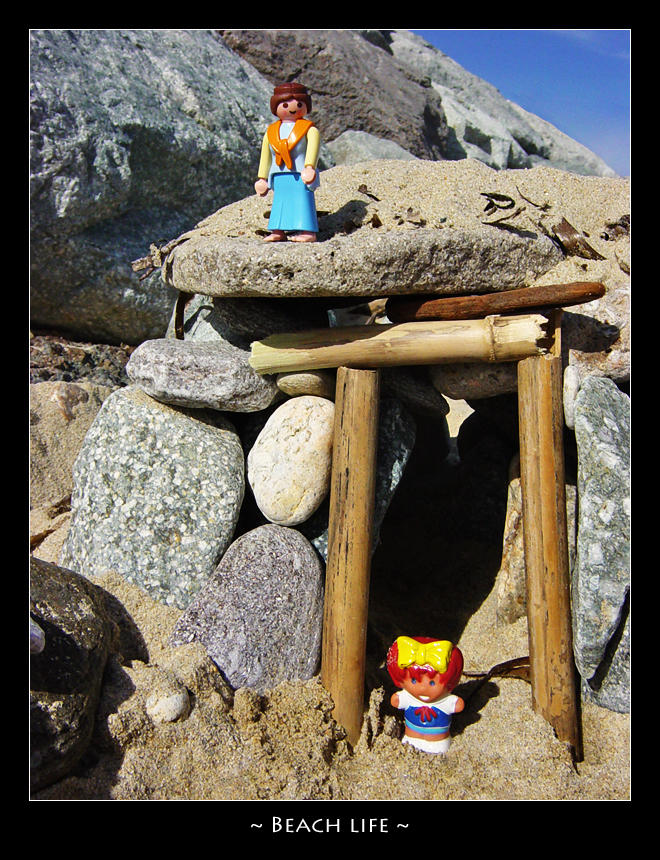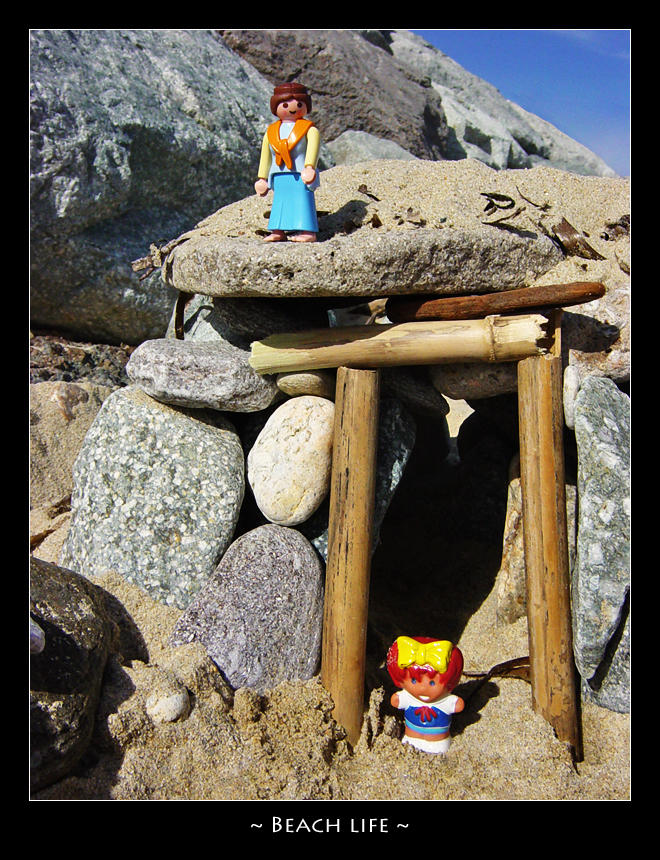 Watch
Background
Actually this shot and composition have been done by my wife - she showed me the shots when she came back from the beach, and I would have loved to actually live in there... She did this together with my daughter.

Technique
Nothing extraordinary - plain shot with our 3.3 megapixel digital camera. Slight level correction and the border are the only edits.

Hehehe what an awesome idea! I love it

Reply

Aw thats so cute, and a good shot too

Reply

Very cool shot. I thought it was real people when I saw the thumb, what a surprise!
Reply

That's interesting, you are the second commenter to think they were real people in the thumbnail

Thanks for the nice comment!
Reply

hehe from the thumb it look a real mine with real people. Its a great work - good composition and colours


Reply

Haaa I love it! It's actually great composition too.
Reply