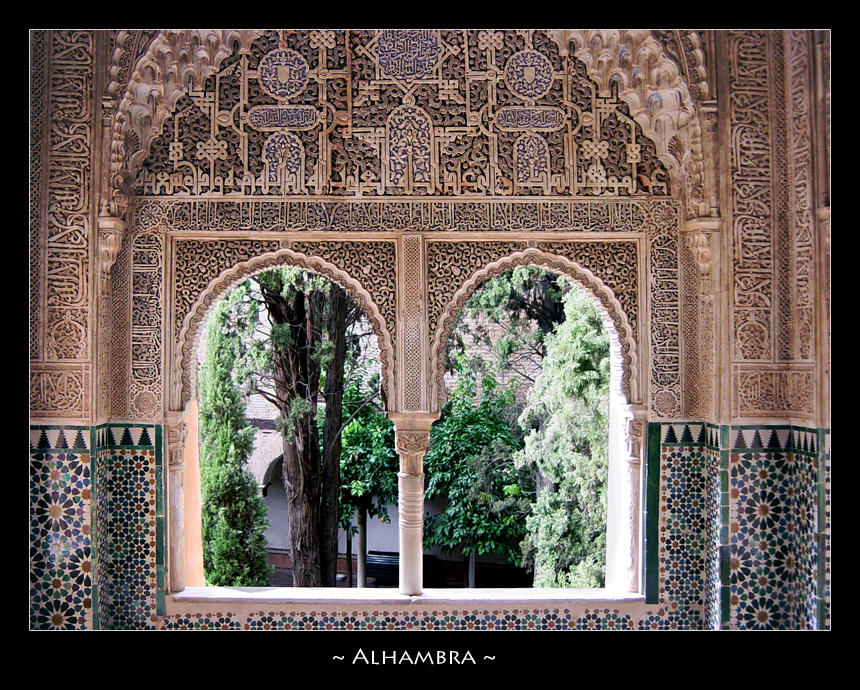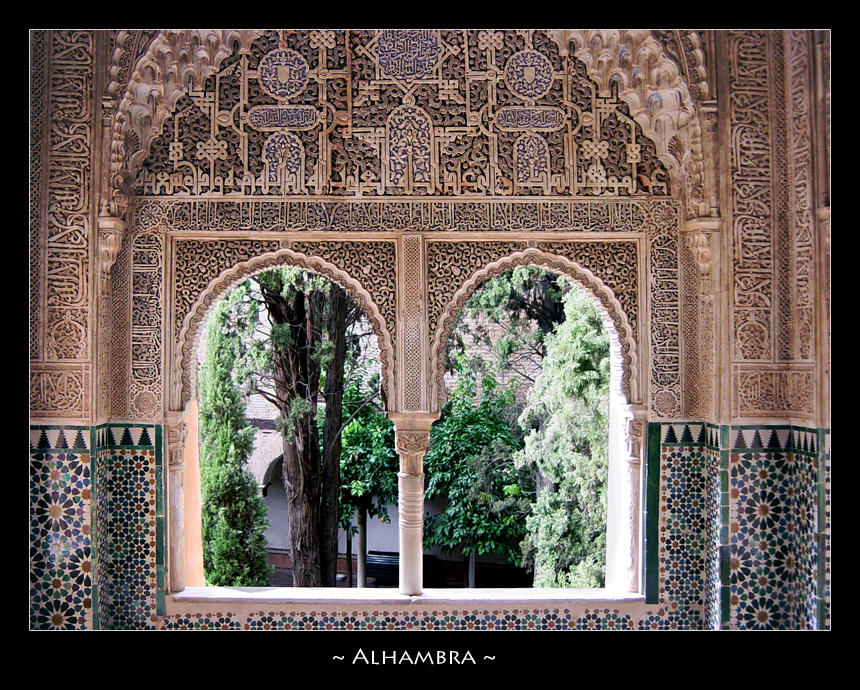 Background
Recently we went to a concert of Loreena Mc Kennit (
[link]
) in Granada, Spain. It was held in the Palacio de Carlos V, part of the ancient city there called the Alhambra. It is nominated for the next 7 wonders of the world, and let me tell you it really deserves to be called one. The day before the concert, we visited the whole complex and it literally blew our minds. This shot here shows a bit of the intricate detail you could find on the walls, which were covered from top to bottom with these carvings.
Technique
Taken with my 3.3 Megapixel digital camera. No edits except some level adjustments, partial sharpening and adding the border.

You came to Granada, and you didn't told me!! I hope you liked... well the alhamba more than a city it was conceived as a palace or castle.. the part of the ancient city of Granada is called Albaizyn.. and are those white houses in front of the Alhambra

. I hope you enjoyed here

. You could have told me I could have let you know cool places to visit

Reply

Next time then! We will certainly come back to spain, it was a great vacation, and the Alhambra and Granada itself are just incredible...
Reply

This is a fantastic photo view. I like the perception and framing you used on it. Kudos!
Reply