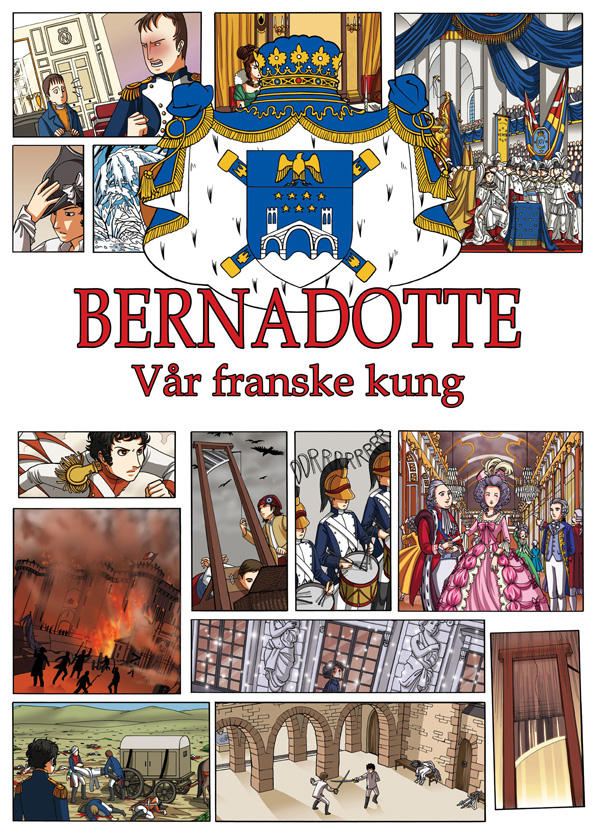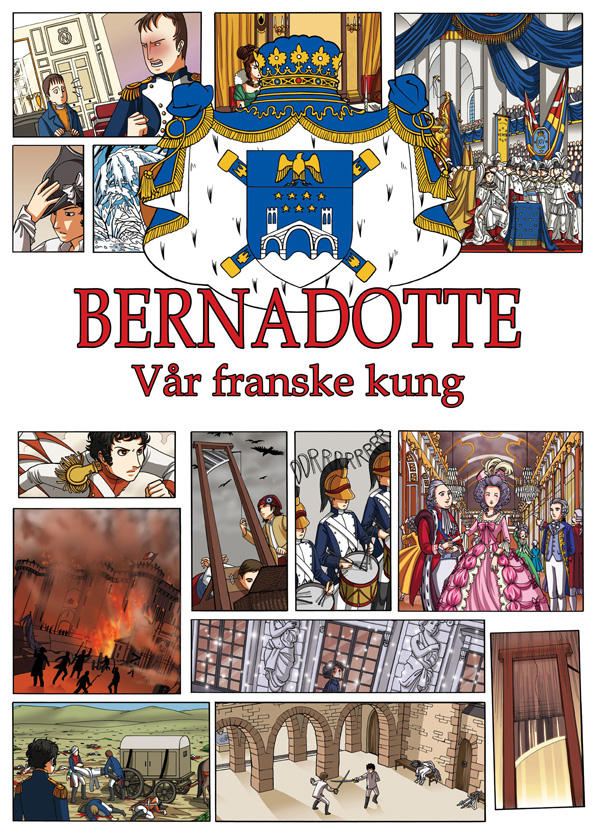 Watch
This is a poster I put together from panels in the comic "Bernadotte, our French king".
It was necessary to make a collage because I couldn't sufficiently enlarge the cover to make a poster without a terrible loss of picture quality. So here is a wordless comic trailer instead.
Historical figures who feature in this poster:
Napoleon Bonaparte - right in top left panel
Joseph Bonaparte (later King of Naples and Spain) - left in the top left panel
Jean Baptiste Bernadotte - crowned Karl XIV Johan in the top right panel, and appears in a few more panels
Louis XVI - far left in the right middle panel, and under the guillotine in the center panel
Marie Antoinette - centred in the right middle panel
Axel von Fersen - far right in the right middle panel
Oscar Bernadotte (later king Oscar I) - the second centre panel from the bottom
Colouring was done by Gabrielle Nilsson

Serien kan nu köpas från bland andra följande bokhandlare
Bokus (nätbutik)
www.bokus.com/b/9789197752299.…
Bokextra (nätbutik)
www.bokextra.se/artikel.php?id…

Too bad that I do not know swedish ....
Reply

Soo now i´m on the right place XD. I already said this to your friend. I love the way you drew my darling Louis

Ok, just the left one... (i overlook the one in the middle ;_

I really hope you will draw Louis more

but than without these Austrian woman XDD *brrrr*
Reply

Louis XVI is fun to draw! I like his overall clothes style.
If it makes you feel any better Marie-Antoinette is not portrayed in any positive light in the comic.
Reply

Reply

Reply

very nice.
looks like a very awesome comic
Reply