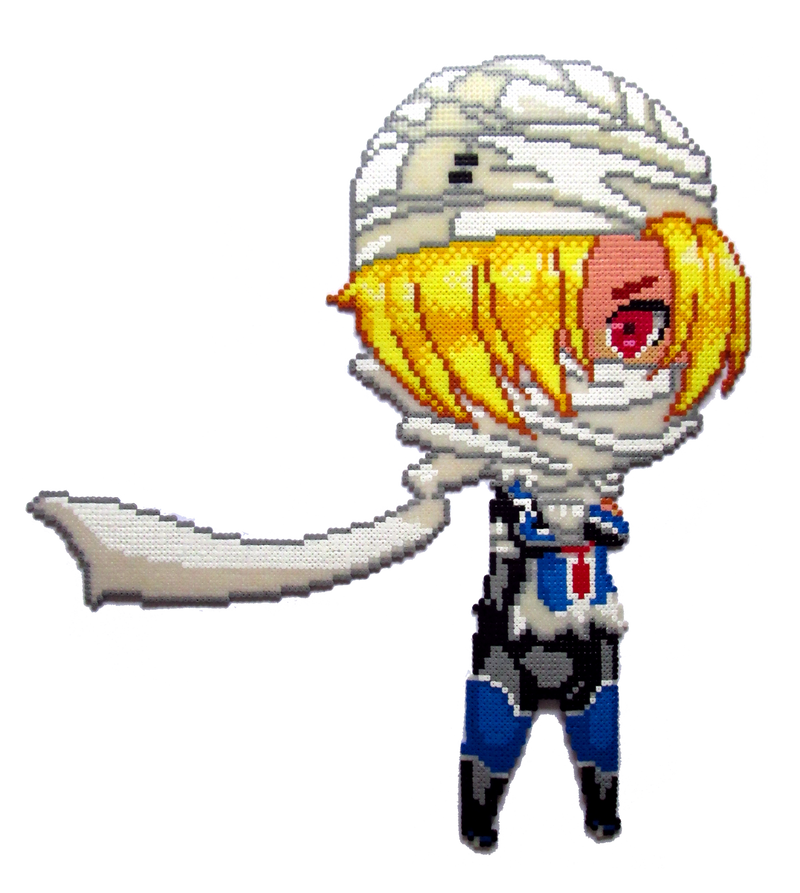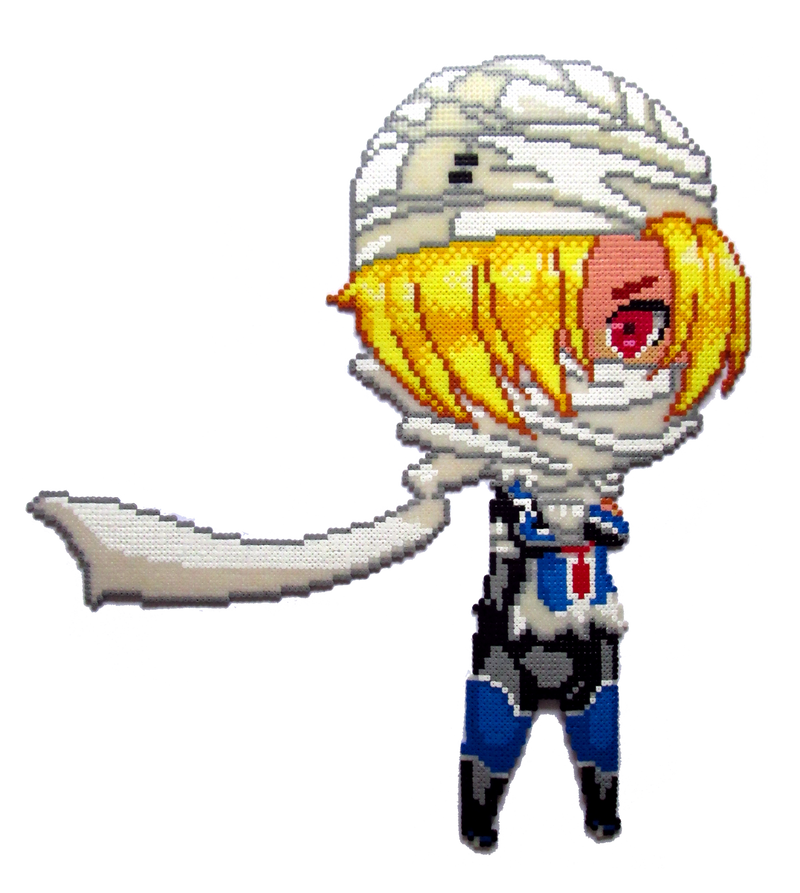 Watch
First I'd like to say that I'm a huge fan of the Zelda games and its characters.
I really like Shiek and this chibi version of him is too cute!
The time put into this must've been immense, and I can only guess how many hours you've spent on it, considering its size.
I think the choice of colors is very well done, I know from other bead artists that the color palette is rather limited and they have to improvise with the shading a lot.
The ironing looks pretty even as well, which for sure isn't easy on such a large piece!
This piece came out great and I'm looking forward to see more of this advanced bead art!

The Artist thought this was FAIR
39 out of 41 deviants thought this was fair.