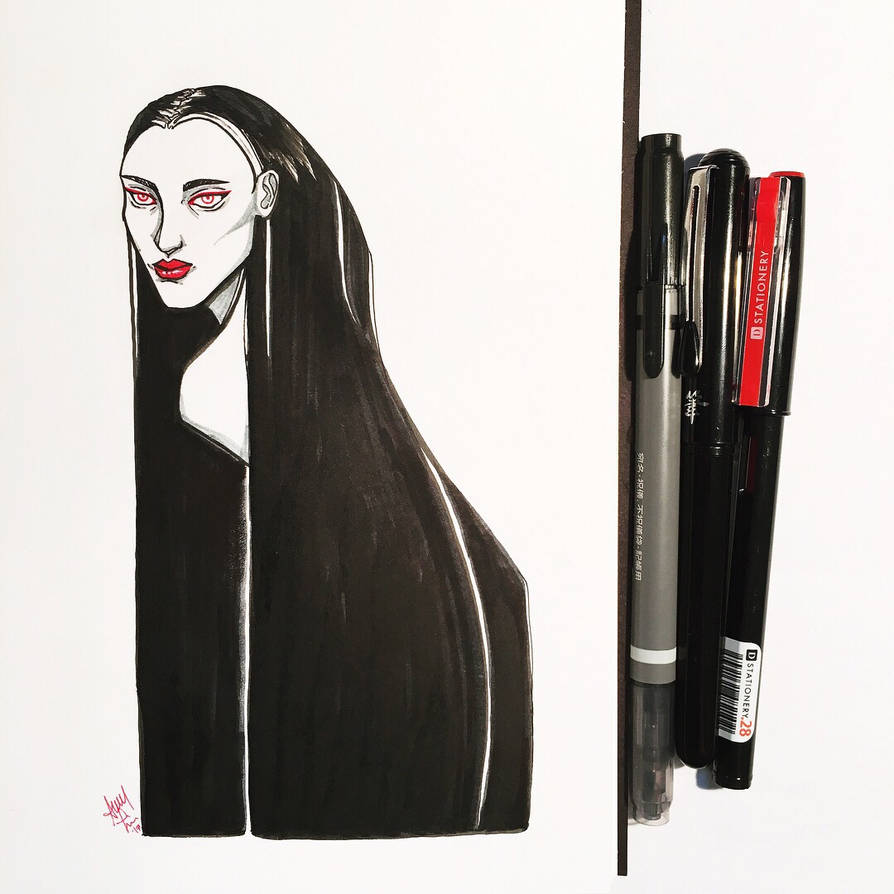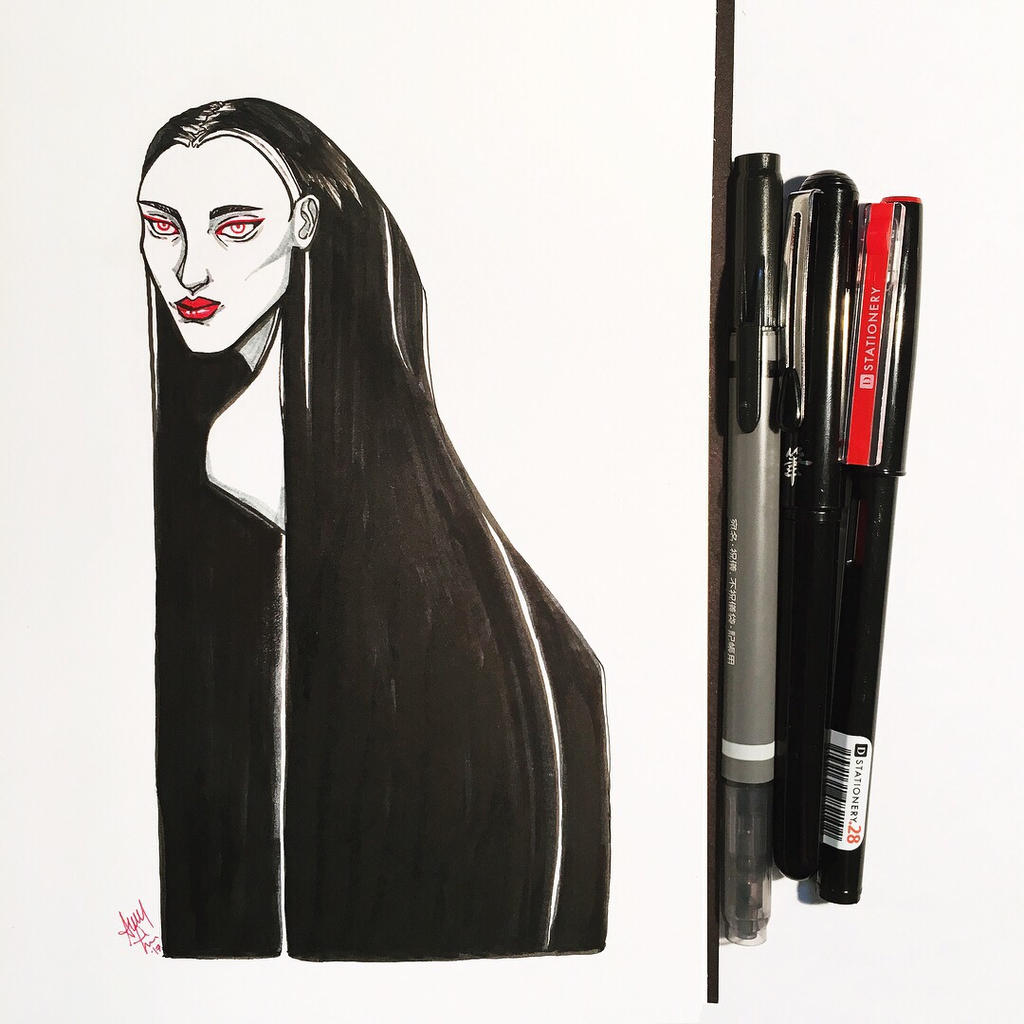 Watch

The red on the eyes was a really great touch
Reply

Thank you! It was a last minute addition, I'm glad it worked out!

Reply

It definitely did! I'm in awe of the ppl who join inktober and create beautiful pieces too omg
Reply

Aww thanks! I usually draw digitally so inktober is really refreshing drawing traditionally! It's most fun to see what other people come up with each day.

Reply