It's been quite some time since I updated this journal!
First I'd like to thank everyone who has used my stock and those who have left wonderful feedback. You've all been absolutely great!
Now, as you've probably noticed, I've been submitting more photography resources lately. Those of you who are watching for my brushes and patterns, not to worry! I will be releasing another Lines and Ribbons pack, as well as a brand new branches set in the very near future. I've also got a whole folder full of textures to submit.
As always, I'm open to suggestions and requests. So feel free to leave all of your ideas here

My Resurgere Release!
For those who were unaware, I do have a texture package over at
resurgere
for your downloading pleasure.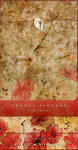 Featuring
I will put some new stock favorites here in a while
Affiliates



Interested in affiliating? Note me!