.
Names you should know: =sara-hel
The Rising Stars of Photomanipulation series focuses on individuals who are up-and-coming talents in the photomanipulation community. These individuals have been on our site for varying lengths of time and have different styles and tastes in art, but all are developing some pretty awesome skills and deserve your attention.
This week, I am really excited to introduce you to Sara,
sara-hel
, a Lebanese deviant who has been with our community for 2 years. She excels at many styles of photomanipulation, but for me what stands out about her art is that it is very emotive. When I look at her work, I get drawn into it, as there is always a story or meaning there that makes me want to know more. Also, it has not gone unnoticed that she generously gives back to the community by providing stock and tutorials.
Please enjoy her interview. And, why not take a moment to check out her gallery as well? You won't be disappointed.
Interview with =Sara-hel
So, of course I must ask! Which program do you use for manipulation?
Photoshop Cs5.
How did you get started with photomanipulation?
I used to play around with Photoshop, and I had a Flickr account where I saw the art of
OmarRodriguezV
. He worked amazingly on celebrity images, so I started practicing to have the same results. Until I saw Photomanips around the net and I thought they were digital paintings. I saved them on my laptop and used to check them out every day and observe them very well. Later on, I made my dA account and uploaded my celebrity images, then I learnt about the rules and copyright stuff, so I stopped and started working with stock images and got involved with photomanipulation little by little.
I always ask this: If you click through the photomanipulation galleries, you will see that a lot of the art has the same themes. Where can manipulators find inspiration for new and unique things to create?
True. Photo manipulators are most likely to do dark and fantasy imagery. It's an easier way to vent than painting from scratch. Exaggeration in an image is a way to do unique art, it's almost like surreal art. For example
NatalieShau
and
KingaBritschgi
have their own unusual and marvelous style.
How do you see your own portfolio?
It's quite hard to rate my own art. However, I don't see that I have one single style, but as a general view I see it simple and clean. I try to experience all styles, so I still have a lot to practice although I like to be noticed by my art.
As you've worked hard to build your skills, what has been the most frustrating part, and how did you overcome it?
It was not very hard to start, but for me hair was the most important part. I used to download brushes, but it was still not what I wanted until I got my graphics tablet. Not only hair became easier, but the whole image especially the work on the model. Since then photomanipulating have become more fun and more pro.
What helped you most as you worked your way up and gained more experience?
Without inspiration and browsing others' art you cannot improve. So contemplating and experimenting is a must, including viewing tutorials and practicing them. Even if you're a pro you still have a lot to learn with Photoshop. The inspirational artists at my very beginning were
Phatpuppyart-Studios
,
LuneBleu
,
Lady-Symphonia
, and
Consuelo-Parra
. I still love and appreciate their art.
Show me one piece of someone else's work that you think is fantastic but doesn't have enough recognition. What do you think is great about it?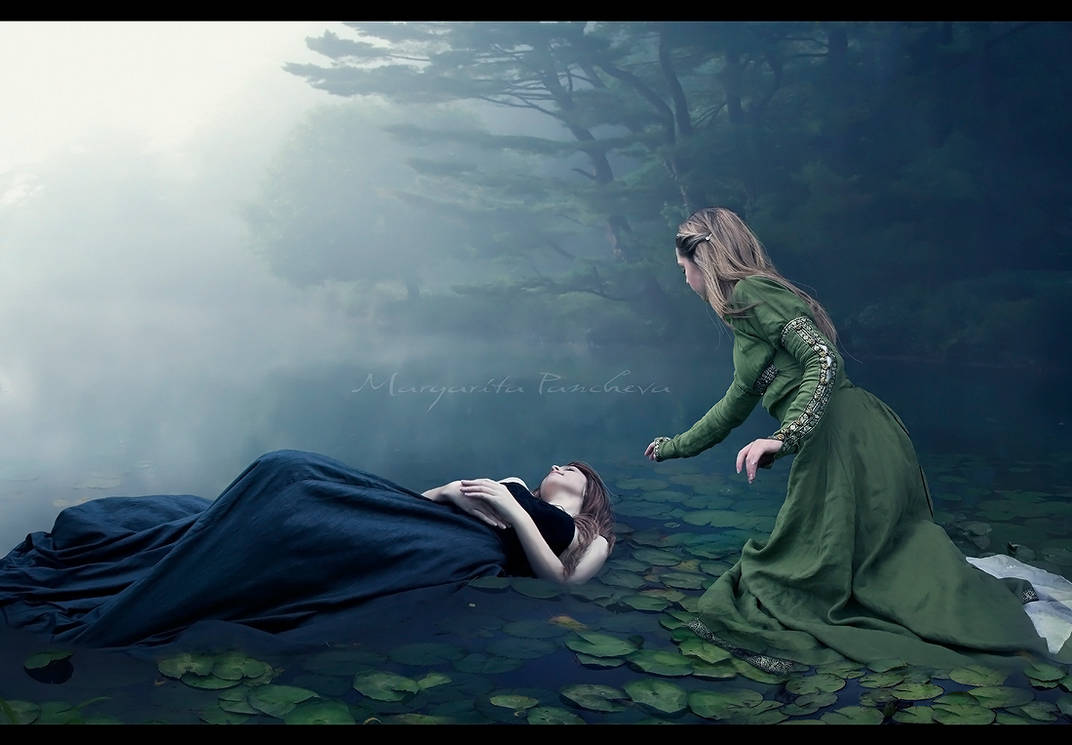 Black Swan
by
Child0fBodom
. I love the softness in it as well as the foggy, cold feel and the use of two models.
Finally, what do we need to be doing as a photomanipulation community to continue to grow and evolve?
I would appreciate it if every artist shares useful tips, tricks, or tutorials with the community. I also love to see dA go pro as we might have a section for commissions; this makes it easier for photo manipulators and people who need the work to communicate.
Thank you, Sara!

We really appreciate your time.
Feature time!