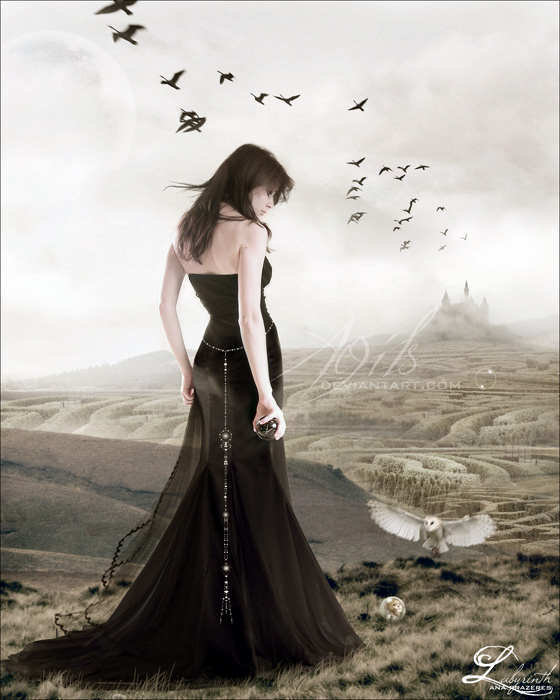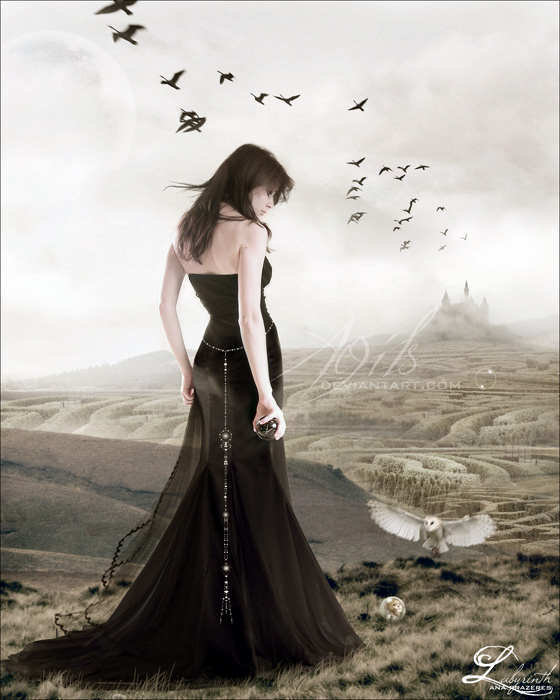 "Once upon a time, there was a beautiful young girl whose stepmother always made her stay home with the baby. And the baby was a spoiled child, and wanted everything to himself, and the young girl was practically a slave. But what no one knew is that the king of the goblins had fallen in love with the the girl, and he had given her certain powers. So one night, when the baby had been particularly cruel to her, she called on the goblins for help.
"Say the right words," the goblins said, "and we'll take the baby to the castle, and you will be free!" But the girl knew, that the Goblin King would keep the baby in his castle for ever and ever and ever, and turn it into a goblin! And so the girl suffered in silence. Until one day, when she was tired from a day of housework, and she was hurt by the harsh words of her stepmother, and she could no longer stand it..."




This thing has been haunting me for ages, screaming at me to finish it already. As you can see, I obliged and it's now complete.
I must say the labyrinth in itself was a nightmare to blend seamlessly, and Jareth whispering instructions on my ear didn't help matters either... smug very distractive bastard.

Anyway, this is dedicated to the ladies here on DA that continually feed my labyrinth addiction with either fanfiction and or marvellous artworks. So, cheers to =Mercuralis *Pika-la-Cynique and `Elandria. Thank you.


Hope you guys like it.

Critique, as always, is very welcome.

Credits:
Model: =liam-stock [link]
skirt: ~Atropo-Stock [link]
background: =joannastar-stock [link]
Labyrinth: ~WolfC-Stock [link] + [link] + [link] + ~deio-kamots-stock [link] + ~rifka1 [link] + ~Regenstock [link]
Castle: ~sacral-stock [link]
Bubbles: ~Edelihu [link]
Jareth (in the crystal): ~Love-n-mascara-STOCK [link]
Moon: ~nuaHs [link]
birds: :devwroth @ *resurgere [link]
hairbrushes: ~ro-stock [link]
Owl: ~NefaroStock [link]
Veil: ~Falln-Brushes [link]
Personal resources/painted


I hope I didn't forget anyone... if I did, please do tell.
Thank you



-----
©2008 Aegils
My work is copyrighted and may not be reproduced, copied, edited, published, transmitted or uploaded in any way without my express written permission.
-----