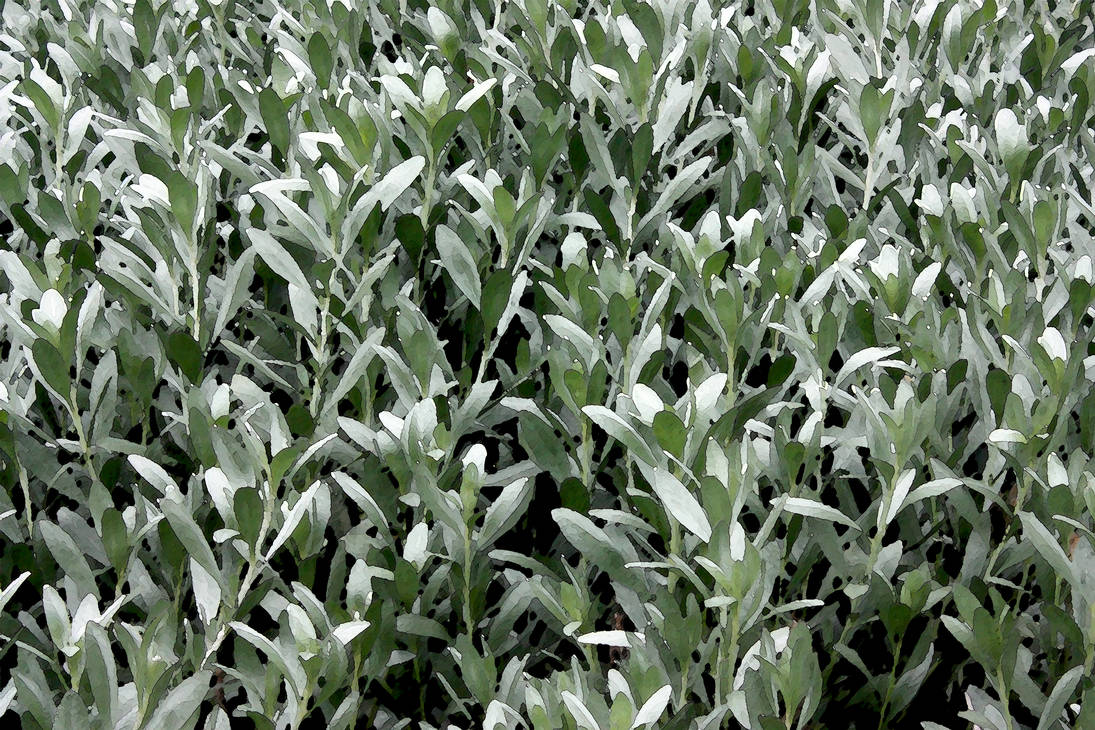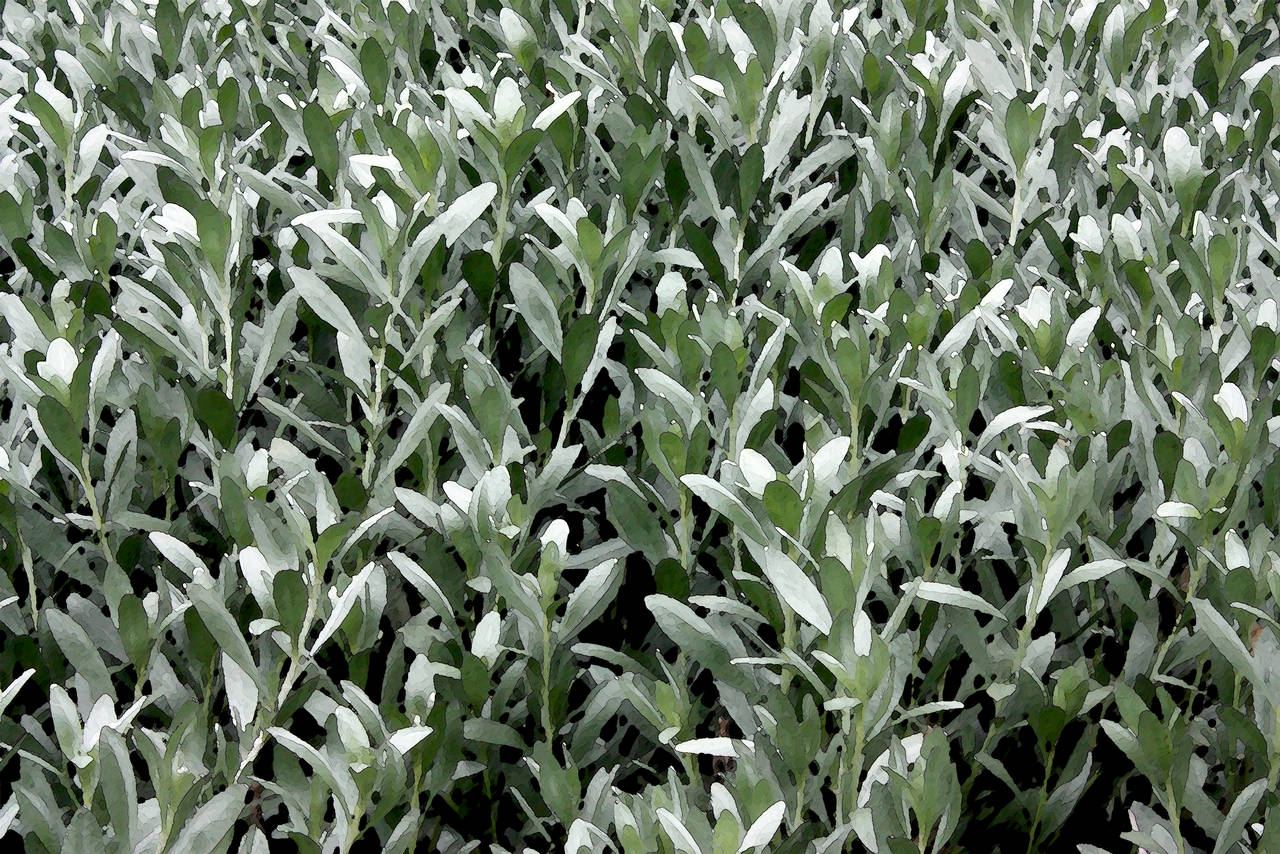 This is a 'palette knife' filtered photo of some leaves near Victoria Gate in Kew Gardens. It's a photo from the summer of 2009 so I've long forgotten what leaves they are, I was only interested in the colour scheme and pattern. It occurred to me that some people might actually like this as a wallpaper in photomanips or even a computer desk top,so I've given it a license for use as stock.

almost look like sage leaves. I like the pattern too
Reply

It certainlylooks like sage as rendered here, but it was some ornamental plant with silvery backed leaves. They were catching the dull light we had that day better than most things so I took a picture and cropped it to make sure it was all leaves from side to side, like a sample of expensive wallpaper.
Reply