Journal Entry:
Sun Jul 29, 2007, 10:44 AM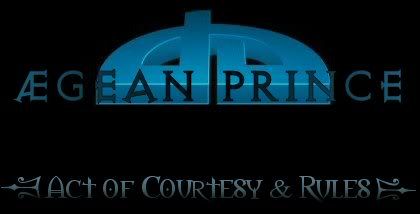 BY DOWNLOADING & USING MY STOCK YOU ARE AGREEING TO ABIDE BY THE FOLLOWING TERMS OF USE. FAILURE TO DO SO WILL RESULT IN YOU RECEIVING A COPYRIGHT INFRINGEMENT NOTICE & YOUR WORK | SITE REMOVED.

IN SHORT:
BE A DEVIANT ART MEMBER ! (WITH UPLOADED DEVIATION'S TO YOUR PROFILE)
CREDIT ME !
NOTIFY ME IN A NOTE !
BE CREATIVE !



YOU MUST BE AN ACTIVE MEMBER OF

TO USE MY STOCK
MY IMAGE & ARTWORK DOES NOT BELONG TO THE PUBLIC DOMAIN. THE LICENSE I EXTEND FOR USE, IS FOR

MEMBER'S ONLY !



YOU ARE REQUIRED TO CREDIT MY GALLERY IN THE DETAILS OF YOUR DEVIATION .
THIS IS A REQUIREMENT OF AEGEAN-PRINCE &

AS WELL !
(CREDIT ME EVEN IF YOU USE MY RESOURCE PHOTOGRAPH'S FOR MINIMAL REFERENCING)

:resume: FAQ #81: How can I make links to other deviants, deviations, or websites?

I CLEAN OUT MY STOCK COLLECTION/s OF ANY UNWANTED IMAGE'S,
SO DO NOT SET YOUR CREDIT LINKS TO THE STOCK PHOTO, INSTEAD
PLEASE CREDIT ME WITH A LINK TO MY "MAIN PAGE"

:resume: FAQ 157:
"YOU ARE ALLOWED TO ANY VALID STOCK RESOURCE(S) PROVIDING THAT YOU OBEY
THE TERMS & CONDITIONS SET BY THE STOCK PROVIDER.
FAILURE TO OBEY *ALL OF THE REQUIRED TERMS & CONDITIONS/ LICENSE
REQUIREMENTS ATTACHED TO THE STOCK MAY RESULT IN
THE REMOVAL OF YOUR SUBMISSION." -DeviantArt



YOU ARE REQUIRED TO NOTIFY ME WITH A LINK TO YOUR DEVIATION BY NOTE.



OUTSIDE REPOSTING OF YOUR FINISHED ARTWORK TO YOUR BLOG | PERSONAL WEBSITE | OTHER FORUM | OTHER GALLERY IS ACCEPTABLE, AS LONG AS FULL CREDIT IS GIVEN & A LINK TO THE LOCATION IS SENT TO ME IN A NOTE
ASK ME IF YOU CAN USE MY STOCK IN COMMERCIAL WORK
-I'M A NICE GUY, I JUST NEED FOR YOU TO ASK FIRST.








PLEASE DO NOT







IN ANY WAY, SHAPE OR FORM USE MY RESOURCE: STOCK PHOTOGRAPH'S FOR THE FOLLOWING:


NO STOCK-FOR-STOCK, TUBING | "CUT OUT'S" | "PREMADE" STOCK BACKGROUNDS NO LAYOUTS, BANNERS, GLITTER TAGS, WALLPAPERS, CREATION OF RP AVATARS | CHARACTER PROFILES


NO PUBLISHING OR REDISTRIBUTION.


DO NOT USE MY RESOURCES IN HATE, RACIST, POLITICAL OR DEROGATORY WORK.


DO NOT USE MY RESOURCES IN ARTWORK THAT CONTAINS ILLEGAL, COPYRIGHT INFRINGING IMAGES !
- FOR EXAMPLE: IMAGES TAKEN FROM GOOGLE, WIKIPEDIA OR ANY OTHER SEARCH SITE IS NOT VALID STOCK PHOTOGRAPHY.


DO NOT REPOST MY RESOURCE IMAGE(s) IN AN UNALTERED STATE IN THE PHOTOGRAPHY CATAGORY OR ON OTHER RESOURCE STOCK WEBSITES.


DO NOT COPY & PASTE UNMANIPULATED STOCK PHOTOGRAPHY INTO YOUR OWN WEBSITE ! PLEASE DO NOT JUST ASSUME IT WILL BE OKAY !
THIS IS COPYRIGHT VIOLATION !




DEVIANTART, IT'S OWNERS Etc. DO NOT OWN THE COPYRIGHT TO MY RESOURCE STOCK PHOTOGRAPHY,
AS STATED IN THE SUBMISSION POLICY HERE: about.deviantart.com/policy/su…
IF YOU HAVE AGREED TO THIS POLICY, BUT HAVE NOT READ IT, YOU NEED TO MAKE SURE YOU UNDERSTAND IT !



IT REMAINS *MY OPTION TO REMOVE, CHANGE OR AMEND ANY OR ALL OF MY STOCK & RULES AT ANY TIME.



PLEASE NOTE THAT I DO NOT CONSIDER CHANGING THE HUE, SATURATION OR MINOR ALTERATIONS SUCH AS DODGING, BURNING, BLENDING & TEXTURE OVERLAY ETC AS PHOTO MANIPULATION.
IF I DO NOT CONSIDER IT ENOUGH OF A CHANGE FROM THE ORIGINAL I WILL ASK YOU TO REMOVE IT.
AGAIN, YOU AGREED TO THESE TERMS WHEN YOU DOWNLOADED MY RESOURCE.

:resume: FAQ #217: What are "Stock Photos" and can I use "Stock Photos" in my submissions?
Please refer to DA's FAQ for more information.



DEVIANTART PRINTS



I HEREBY GRANT ALL DEVAINT ARTISTS PERMISSION TO USE MY STOCK IN ANY & ALL DEVIANTART PRINTS WITHOUT RESTRICTION.
(For all other printing/commercial use please contact me first !)



IF YOU NEED ONE OF MY STOCK IMAGES IN LARGER RESOLUTION ... PLEASE NOTE ME !
(I DO RESERVE THE RIGHT TO TURN DOWN ANY REQUEST'S)



I REQUIRE A FULL RESOLUTION OF YOUR ARTWORKS MADE WITH MY STOCK, FOR MY PERSONAL PORTFOLIO.



BE CREATIVE !

© Aegean-Prince 2OO5 - 2O11



Full Stock Rules allotted with permission by Elandria



Watch