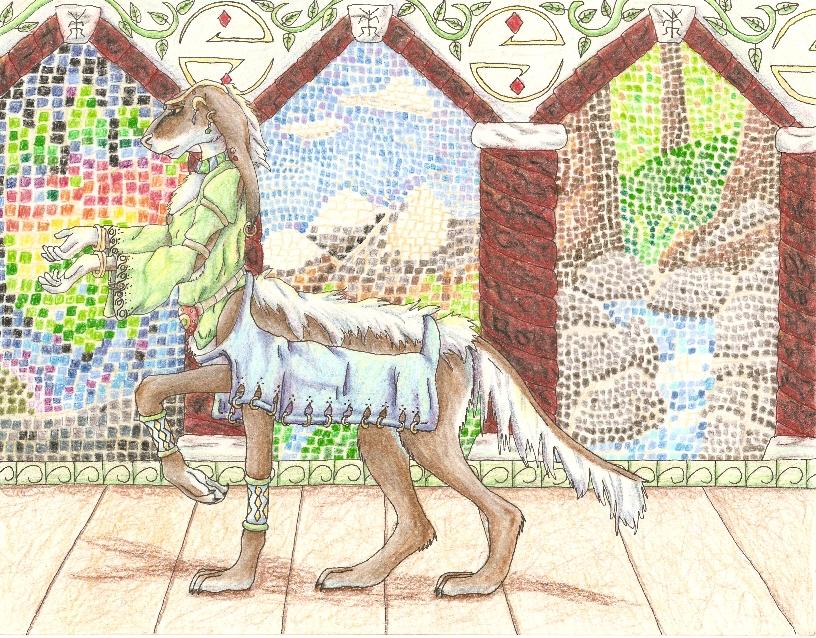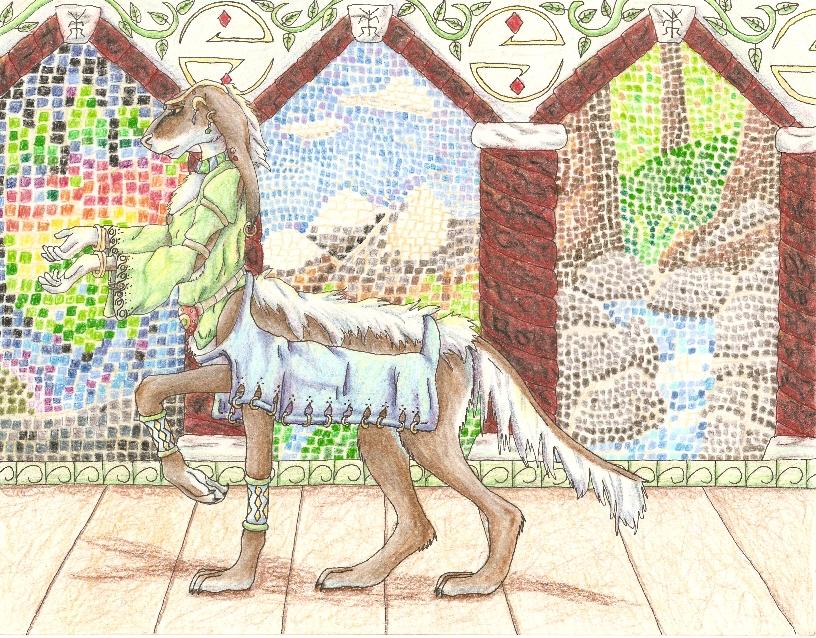 Watch
When the snow flies and the sun vanishes, we keep the light alive and remind ourselves of the coming of spring.
who knew id end up dealing with a race of philosophers? anyway, this is another of my odd aliens. ive drawn one before,
[link]
, but this one is as average as they get.
this started out as just a quick sketch to solidify anatomy. then i was wondering what kind of clothes and accessories a 6-limbed race wear. then she told me that their cities are very highly decorated, especially with scenes and symbols of life, since they live at an amazingly high altitude and in a place where the sun doesnt rise for more than half the year. i could accept that. but when she said they prefer mosaics to murals, and when i
agreed
to that, it was a hint i was losing it. so...many...little...squares...
-time spent: off an on for a month
-materials: colored pencils and ink
-i have no clue what shes doing. maybe going to greet someone or rehearsing a speech. i dunno, go ask her.
-
mosaics
. dear god. clearly i started on the left and it got better as i went. the far left one is supposed to be an aurora, then a mountain range, then a forest stream.
art and creature/character (c) me. get your own aliens.
please please give me feedback. this is one of the most complicated things ive ever done, and i want to know how it comes across.