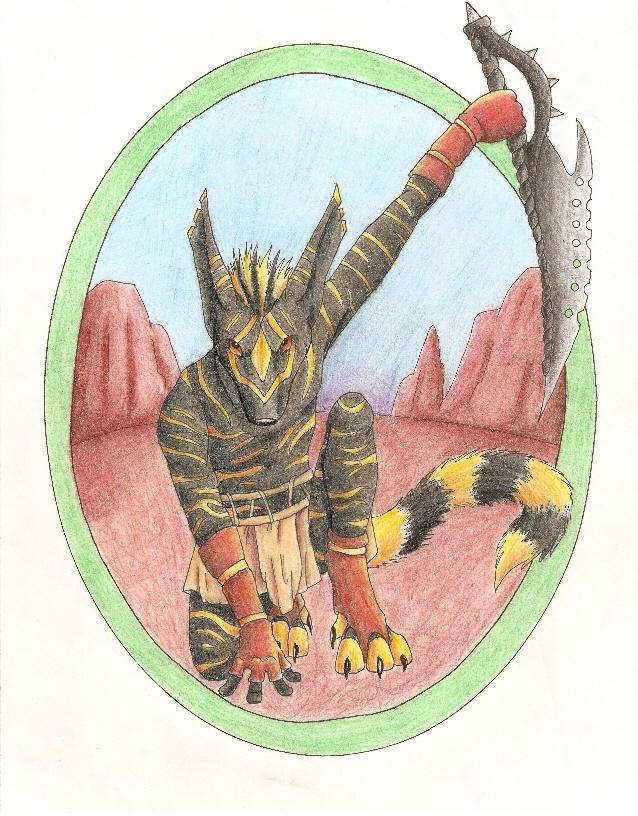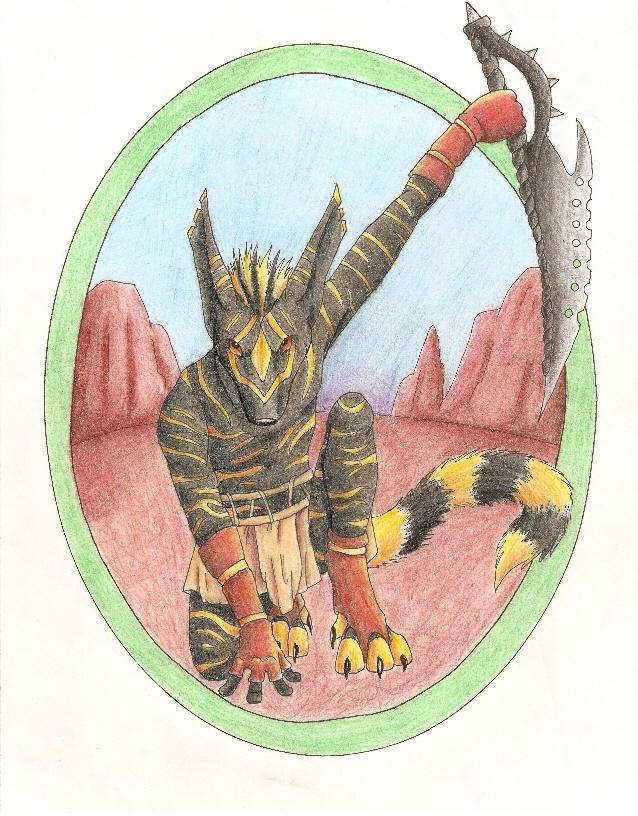 Watch
"Yes, there is peace now, but only a fool lowers her guard. Our alien allies are friendly yes, but we will not take the chance that others will be. As Empress, it falls to me to guard my people. This is why the Empress traditionally has a weapon in her name. The Empress is the sword of the Empire."
this is lightblade dakren'ke, the current empress of the sunifee empire. this...wasnt exactly a planned picture. i wanted to draw a sunifee, and expected one of the ones i know to show up. instead, i got the empress, who i hadnt met before.
now, i dont know too much yet, but heres what ive been told. the empress holds the position for life, and a successor is choosen from one of three imperial houses (or families). the candidate must be at least 10 years old, and must have the hereditary colors of that family. other than that, may the best one win.
as you could guess, the sunifee have a fairly martial history. i mean, lookit that sword. that thing can put the klingons to shame.
NOTE: i tried something new on this. the black coloring was done referencing =
Lyanti
's 'how to color black fur' tutorial:
[link]
. it...didnt work, but this does look a hell of a lot better in real life. i hope i can find a white pen so i can maybe save it. (such a thing doesnt seem to exist)
art, species and character (c) me (again, get your own aliens)