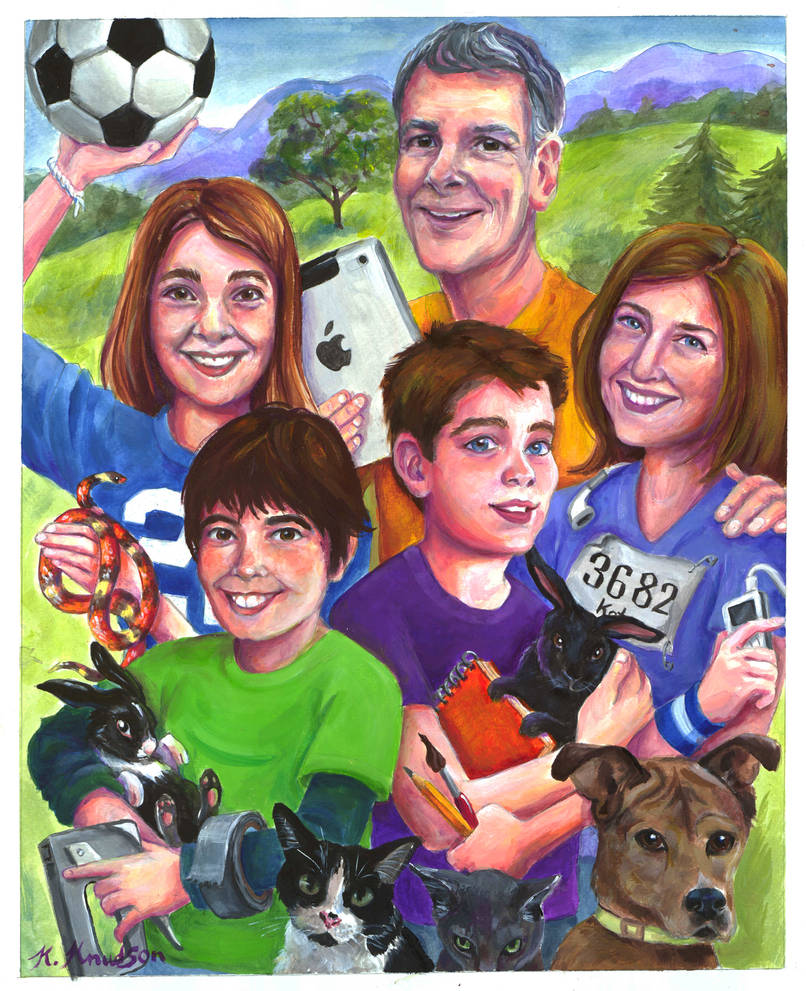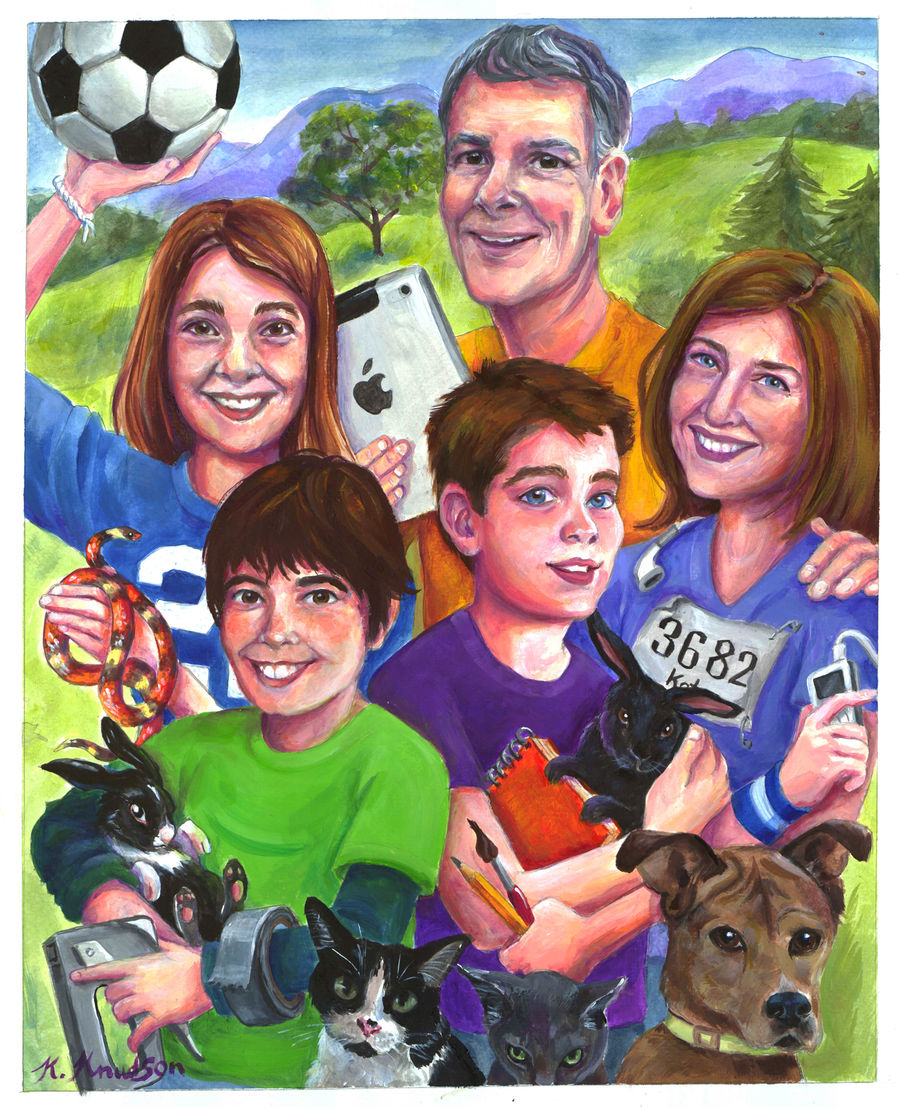 Watch
I got commissioned to paint a family portrait! It was super fun to do, but it took a LONG ARSE TIME.

Considering it's 16"x 20" Teeheehee, I should have made it smaller oh well
Good acrylic practice!

GOING BACK TO SCHOOL NEXT WEEK I'm nervous and excited.

it finally got done!!

it looks great!

Reply

Wow, that's a lot of painting! I love all of the hobbies and stuff you put in there too. Makes it so much more than a simple portrait.
And I can't believe it's already almost time to move back in. Good luck with your school work and all!

Reply

aw, that's so cute! I love how you incorporated all the different things~
Reply

This is awesome! I love it!
Reply