This is a tutorial to help those who are not familiar with the Group system.
There are many ways to submit your photo into our Group, and we are going to show you them!
Firstly, I would like to ask you to head over to our
Submission Guidelines
before doing anything!
It is important that you know what the Group Rules are and other important information can be found there!
#1 Submitting from the deviation's page
If you go to your deviation's page, (example:
deckrohun.deviantart.com/art/e…
) then on the right hand side, a bit down you should see this: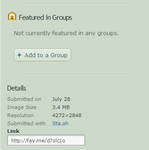 Just click on the
+ Add to a Group button
!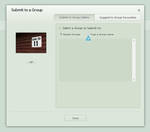 A window should pop up with the following, shown above.
Here you can see the all the options for submitting the deviation into groups.
I marked the one we need, in case it is the first time - or if you don't submit to our group frequently - you are submitting.
If you click on the
Type a Group name
option, then this should come up: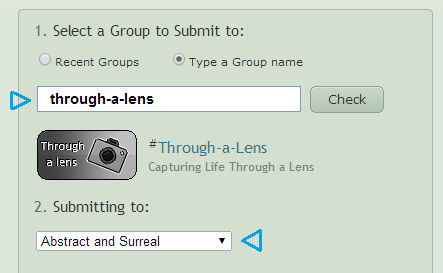 Type in the Group's name, you have to tzpe the whole thing in, it will not autocomplete for you forthe first time.
It is Through-a-Lens.
Hit check and it hsould find the group withouth any problem.
After that you can select the Folder you are going to request your deviation to be posted into.
Important
: Please select the appropriate folder, or we will decline your request. Our Moderators will instruct you if there is an issue, but keep that in mind, that re-submitting counts as another submission!
The limit / week is 6 deviations
.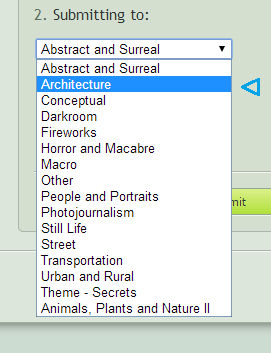 Once you have selected the Folder, hit the green
Submit
button and then all you have to do is wait.

#2 Submitting from the Group's Front Page

If you go to
Through-a-Lens
, you will see (if you haven't hid it already) a blue menu and a nice little welcome message at the top of the page.

It offers you the option to submit a deviation or suggest a Fave (which is disabled in our Group)
Click on the
Contribute Art
icon. After that, it will guide you to the Galleries of our Group.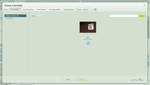 From here you can select your deviation.
Important
: Please pay attention again to the Folder. It offers you to post to the Theme Folder. That is not what we need now!
It is a Photograph of a cabin, a Detal shot. So it should go to the Architecture folder!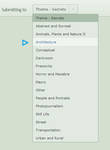 Click on the deviation you would like to post and then from the top, select the appropriate folder. Click on Submit again and you are done!
#3 Submitting from the Group Gallery
If you go to through-a-lens.deviantart.com/gallery, then you will see every folder listed.
After the folders, there is a + button, as shown in the image below:


I blurred the photos out for protection, might be a silly thing but i don't want anyone to crop your photos our and post as their own.

If you hit the +, the same window will pop up as if you tried the #2 method.
But this time, you don't have to select the folder if you click on the + next to the one you need!
Hope this helped, if you still have any issues, please let us know by sending us a note!
Cheers,
adumvgh
Manager of
Through-a-Lens