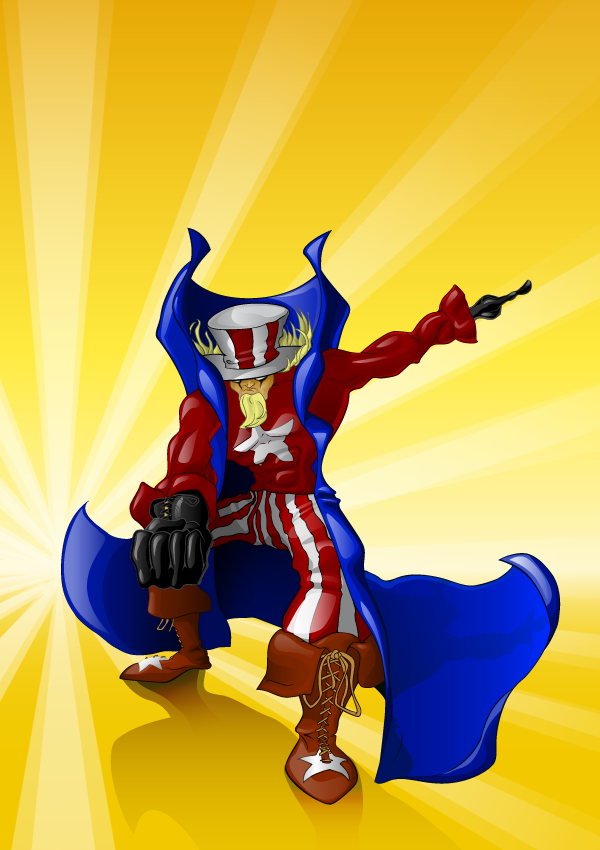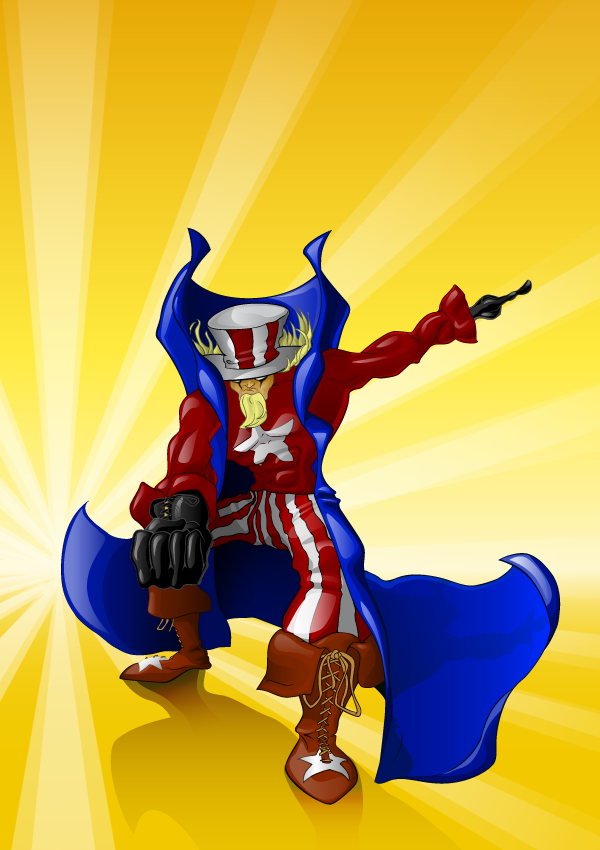 Watch
Collaborated with a mate on this one.

Drawing: A-Bomb (Al)
Inks: Me
Colours: Me

Sorry for the un-original name! It is based on uncle sam... as a super villain. Al drew this guy wanting to have a big political message behind it he tired to explain it too me but i had no clue lol... i don't kno much about politics hehe. But if you ask me this dude would do a killah job of running the US.

Massive props to al for the mad-dog sketch.

We are gonna do heaps more collabs so look out for 'em!

If you want the lines, sketch or outlines posted i will do.

Wallpaper comming soon.

This kicks ass..... I can't help but imagine it on a skateboard deck for some reason....
Absolutely beautiful work.
Reply

wow thats awsome!! i was like abom?? ohhh abom!!
what a nuts combination!! love ur use of distinctive gradients... strong boundries, contrast with surrounding shapes
Reply

Dude thats 100% sicness

good to hear more coming. Thats something new for your folio

I especially like the front boot.
Bibliography:
SKaRTeh, Comment (#180891242) 2005
Reply

Dude thats 100% sicness

good to hear more coming. Thats something new for your folio

Reply