Raya Broveli

Raya travaillait en Europe avant son recrutement par la Base, et comme beaucoup d'agents, son destin n'était pas de la connaître de l'intérieur. Ceux qui habitent à Base sont la plus souvent des experts dans leur domaine, mais certaines règles ont récemment été assouplies : La sélection des agents reste toujours très difficile, mais maintenant presque tout le monde peut accéder au cœur de la Base et bénéficier de tous les avantages offerts par l'organisation. Néanmoins, il existe toujours une hiérarchie entre les "élite" et les agents ordinaires.
Au début de cette histoire, Raya ignore presque tout des obscures rouages de cet univers mystérieux, parce que la plupart des autres agent la considèrent encore comme une étrangère. Elle participe à des missions lors desquels elle rencontre peu ses équipiers (souv
Raya served in Europe before being recruited by the Base, and like many agents her destiny wasn't to see the arcane of the Base. The inhabitants of the Base are usually experts in their field, but some rules have recently been adjusted to give more flexibility : It's still very difficult to be admitted, but now almost everyone can have access to the core of the Base and benefit from all the advantages offered by the organization. Nevertheless, there still exists a hierarchy between the "elite" and the ordinary agents.
At the beginning of this story, Raya almost knows nothing about the secrets of the Base, because she's still considered has a newcomer. She takes part in missions during which she only meet quite a few remote teammates (often during video conferencing). It's almost by accident that she asked to teem with the MX SQUAD, which promises to use very different working methods. By joining what some people call ironically the "police of the Base", Raya hopes to learn more about that mysterious universe.
☆ Realistic Skin Tones :
humanae.tumblr.com/post/129724…
/
humanae.tumblr.com/post/130539…

Hair : Blonde / Bleach blonde

Eyes : Green (somewhat light green)

Make-up : Classy most of the time : Medium Pink for the lips and some blush (but she can get even more sophisticated if needed)

Age (approx) : 25 / 30

Height (approx) : Nearly 170cm
She use proper or casual language (like the rest of the team).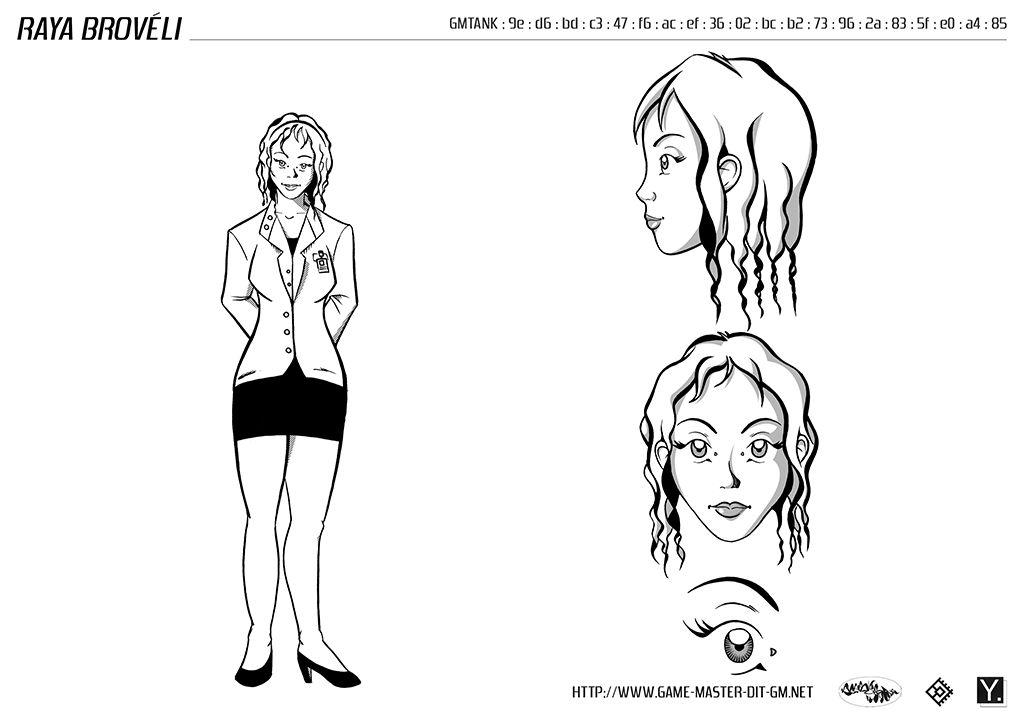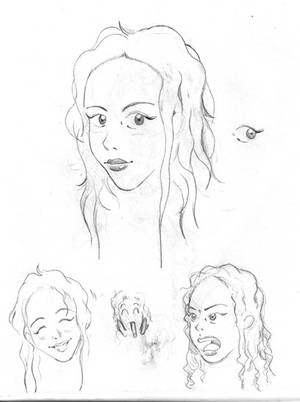 (Concept Art by
www.steevenlabeau.net
)
Work :
Raya is often sent to scout, because she seems to have a particular talent to collect a lot of information very quickly, whatever the circumstances. She naturally inspires confidence among the majority of people who she talks, and then disappears without attracting attention : That ability remains rather mysterious because she doesn't use hypnosis techniques or other "tricks" to make herself invisible.
Her instinct allows her to get closer to a target without a hitch, because she can easily deciphers people's behaviors and use them to her advantage. But her real strength is to be able to predict what someone will do or say... As long as that person doesn't try to mislead her (in this case, we're two steps away from failure).
Personality :
In the beginning of the story, Raya still hasn't found her place inside the Base. Anissa will encourage and open her little by little to this unknown world, and also show her how to "take full advantage of the system". In making her understand that she can hope to make a great career, if she manages to avoid the pitfalls (and stay alive), in fact Anissa did more more than just sponsor her : She encouraged her to believe in her ambition.
☆ Trivia :
Raya and Anissa share a real passion for fashion.
But Raya rarely challenges her on her favorite field : The OOTD (Outfit Of The Day). Everyone knows that Anissa won't hesitate to use her almost unlimited resources (especially for such trivialities), even hough this may seem totally disproportionate.
Art by