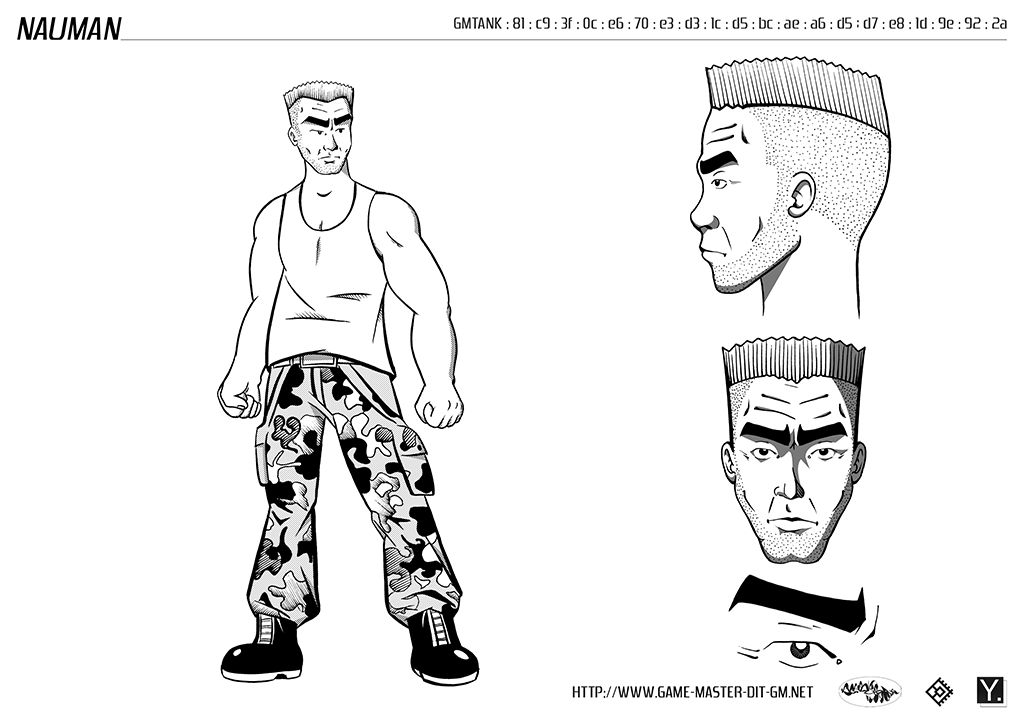 (Concept Art by
www.steevenlabeau.net
)
Lire la version française >>>

James Nauman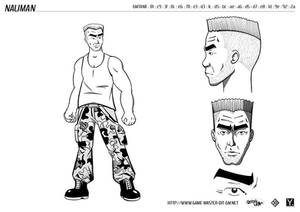 (Concept Art by www.steevenlabeau.net)
Avant de devenir un agent de la Base, James Nauman était un soldat normal, dans une armée normale. Il n'a pas mis beaucoup de temps pour comprendre qu'une armée normale n'était pas adaptée à un monde aussi chaotique. Malheureusement pour lui, il est arrivé à la Base avant qu'elle n'obéisse à certains principes moraux : Il est donc devenu un simple mercenaire, et il à petit à petit abandonné ses rêves de justice.
Les agents comme Nauman sont toujours utiles lorsqu'il faut "régler une affaire rapidement", quand tout est bloqué ou qu'une cible n'est pas assez coopérative. Un tel poste les rendent forcément infréquentable aux yeux de ceux qui utilisent des méthodes plus "sophistiquées" : Car depuis que la Base fait tout pour ne plus se comporté comme une organisation crimi
Before becoming an agent of the base, James Nauman was a normal soldier in a normal army. It did not take him long to understand that a normal army wasn't adapted to such a chaotic world. Unfortunately, he arrived at the Base before it implement some kind of moral principles : So he became a mere mercenary and slowly abandoned his dreams of justice.
Agents like Nauman are always useful when it's necessary "to solve a case quickly", when things are unreasonably blocked or a target isn't quite cooperative. Such a job necessarily makes them the black sheep in the eyes of those who use more "sophisticated" methods : Because since the Base does everything to no longer behaved like a criminal organization, that kind of work only involve about a hundred of agents (officially)..
He's the veteran of the team, but maybe not the most suitable for certain situations, even if his experience can be very useful.
☆ Realistic Skin Tones :
humanae.tumblr.com/post/128987…

Hair : Grey

Eyes : Dark brown

Age (approx) : Nearly 40

Height (approx) : 180cm / 190cm
He use proper or very casual language... depending on the situation.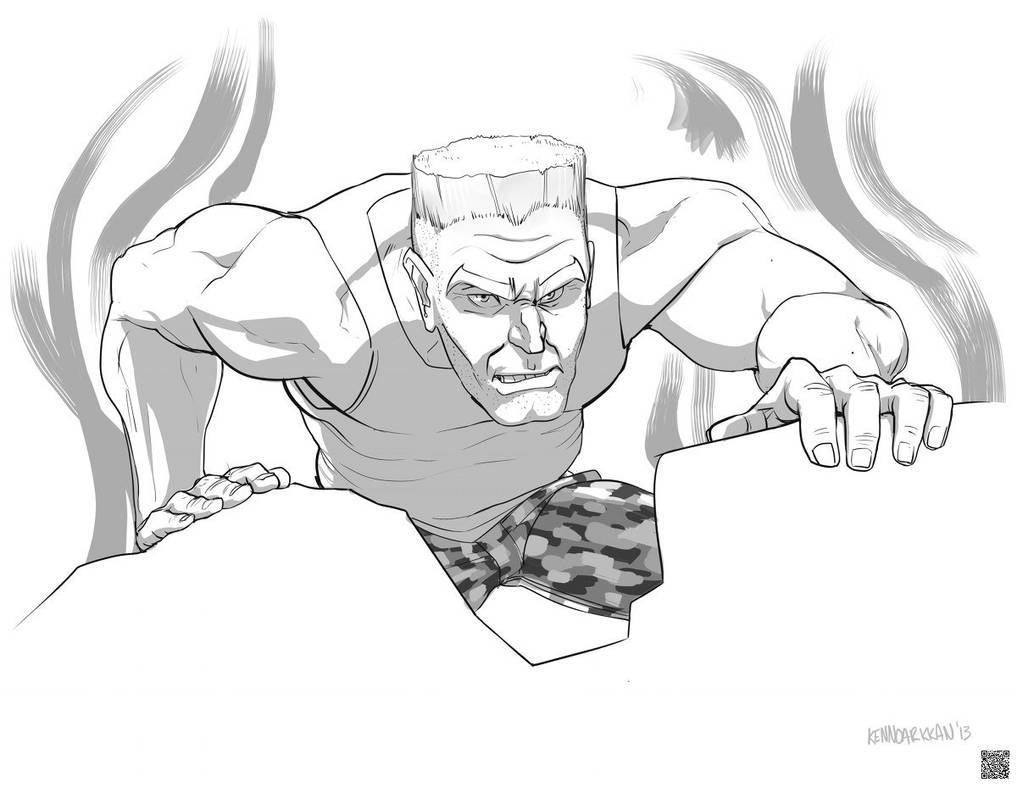 Within a decade he experienced the golden age of the agents of the Base and their decline, because of the almost systematic computerization of all services. What prevents the base from ruling the world ? Who determines the priority targets ? Even if violence doesn't solve everything, he often criticizes the under-utilization of all that incredible power.
He joined the M.X. with a very clear goal : HUNT THE REAL TRAITORS... Those whose actions are fundamentally against the system, and who will never have the desire to get back on track.
The relative independence of the M.X. seems to suit him : Perhaps because he still believes in this system, but also because he obtains some advantages from it. We can wonder if in the end his attitude isn't the result of the rejection of what he became... The majority of the agents of the Base live "happily to some extent" and rich, but they can't have everything.
Work :
His role his firstly to support the team when they're dealing with difficult circumstances (during gun fights). He also helps secure plans with his valuable experience.
Art by