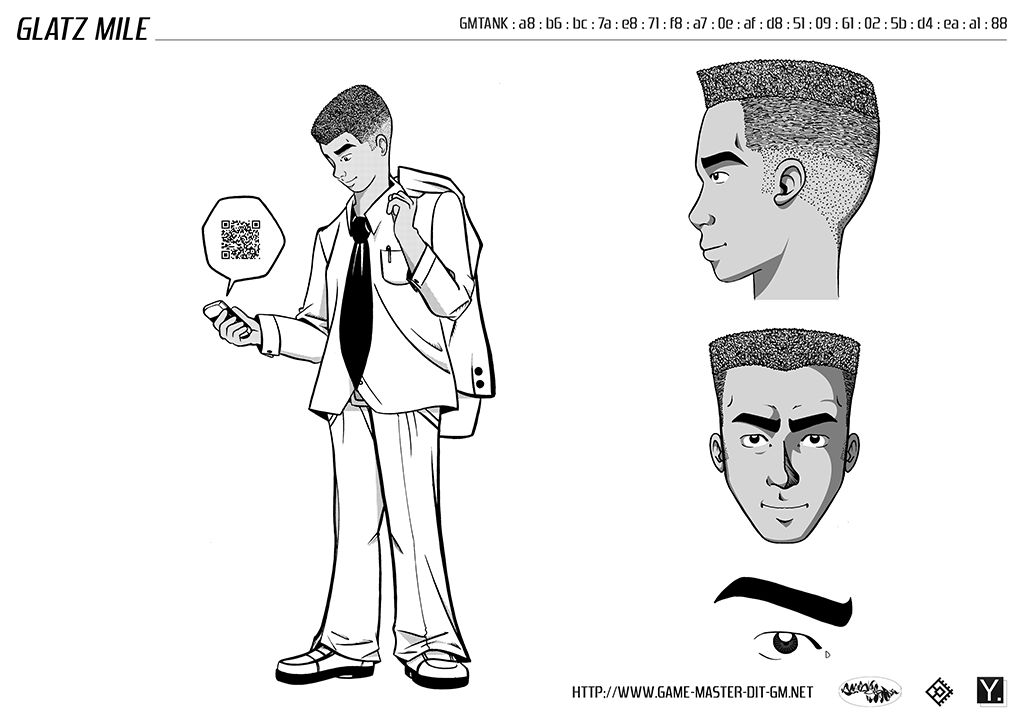 (Concept Art by
www.steevenlabeau.net
)
Lire la version française >>>

Glatz Mile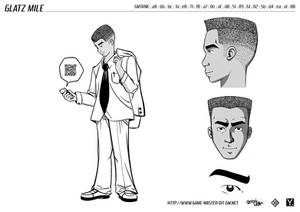 (Concept Art by www.steevenlabeau.net)
La principale qualité de Glatz, c'est sa détermination. Une détermination inspirée par des héros modernes comme Bruce Lee, Mohamed Ali, Michael Jackson : Des hommes qui ont voulu repousser leurs limites, parfois au péril de leurs vies. Sa persévérance pourrait le mener très loin, comme c'est le cas pour d'autres enfants de la Base, mais il ne semble pas intéressé par une carrière prestigieuse (depuis quelque temps, il a décidé de lever le pied pour mieux réorganiser sa vie).
L'opportunité de créer le MX SQUAD s'est présentée après une opération que la Base à considère comme un revers (mais pas comme un échec total)... Une équipe qui est en fait un repaire d'agents en disgrâce, qui évitent ainsi le déshonneur de la rétrogradation.
Le M
The main quality of Glatz is his determination. A determination inspired by modern heroes like Bruce Lee, Mohamed Ali, Michael Jackson : Men who wanted push their limits, sometimes exposing themselves to great dangers. His perseverance could lead quite far, as it is the case with other children of the Base, but he doesn't seem to be interested in a prestigious career (he recently decided to slow down to better organize his life).
The opportunity to create the MX SQUAD came up after an operation that the Base considers a reversal (but not as a total failure)... A team that is actually a hideout for agents in disgrace, who thereby avoid the dishonor of demotion.
The MX SQUAD includes agents with very different profiles, as Glatz isn't very adamant regarding those that are considered "nonconformist" by the Base. That flexibility is a strength, because apart Ryo and Raya, all team members are autonomous and know exactly what they have to do. But it could become a weakness if the team expands : His teammates understand that he has no desire to be a charismatic leader, but other people might want to be commanded by a more iron-handed leader (a true leader). If one day the question of expanding the MX SQUAD is considered, it wont be at his initiative.

Skin color :
#C96d3A
and
#C7855A
(for Ryo, Glatz et Aritz, their skin colors range from
humanae.tumblr.com/post/130086…
to
humanae.tumblr.com/post/674865…
)

Hair : Brown

Eyes : Brown

Age (approx) : 25 / 30

Height (approx) : 180cm / 190cm
Relatively casual fashion style, but he knows when to be dress properly.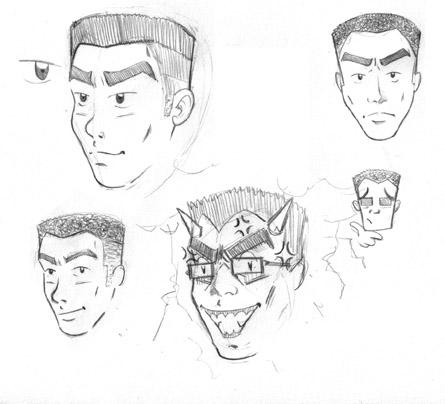 (Concept Art by
www.steevenlabeau.net
)
Work :
For now, his role is to maintain the cohesion of his team and manage the tensions that could shatter it (because if one of its member withdraws, the team no longer exists).
Once the "Mountain Watch ReduX" is fully operational, Glatz will be able to concentrate on his core mission : Make the "Police of the Base" more bold and ambitious. The former team (MW, "Mountain Watch") simply followed the clues provided by automated surveillance systems, and was taking less and less initiatives. With the MX, Glatz decided to rely on human intuition.
Base has heavily invested in its automated control procedures, so it's quite normal that the MX is a small team that has few resources. Its role is primarily to do thing that the robots are not yet able, but not to carry out investigations they could do faster and especially more rigorously.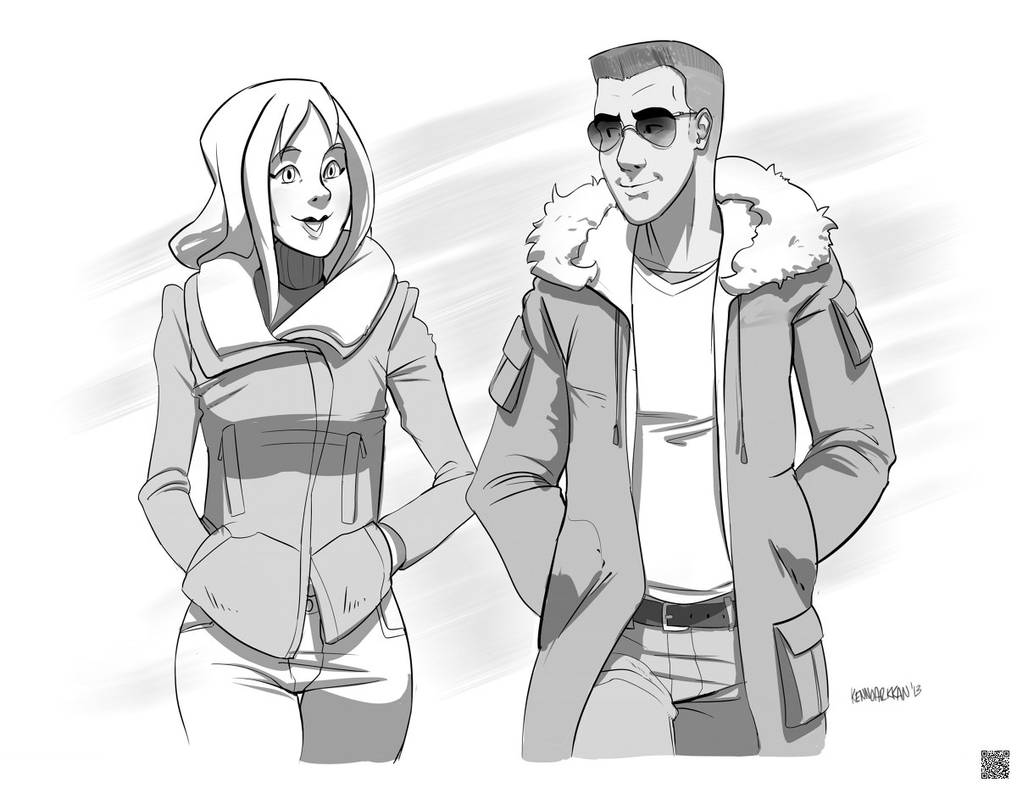 Personality :
Since he leads the team, Glatz is scared to ignore the important things : An almost impossible quest that requires him to be more creative in the way he operates. Fear can be a powerful engine because it helps to push the limits.
Like any children of the Base, he integrated that every decision always has consequences (whether good or bad), and each error has a price. Each day reminds him that if he is in this situation, it is also because of a series of bad choices.
That attitude is quite paradoxical (but also interesting), because he's never afraid to question his own choices and act pragmatically. But his pragmatic side, he well knows how to use in his new responsibilities, interfere more and more with his freedom of thinking.
For Glatz Mile, the challenge now is not to fall into the traps of a system that will inexorably lead him to renounce to what he believe. Time will tell if in the end the different facets of his personality will be able to coexist.
Art by