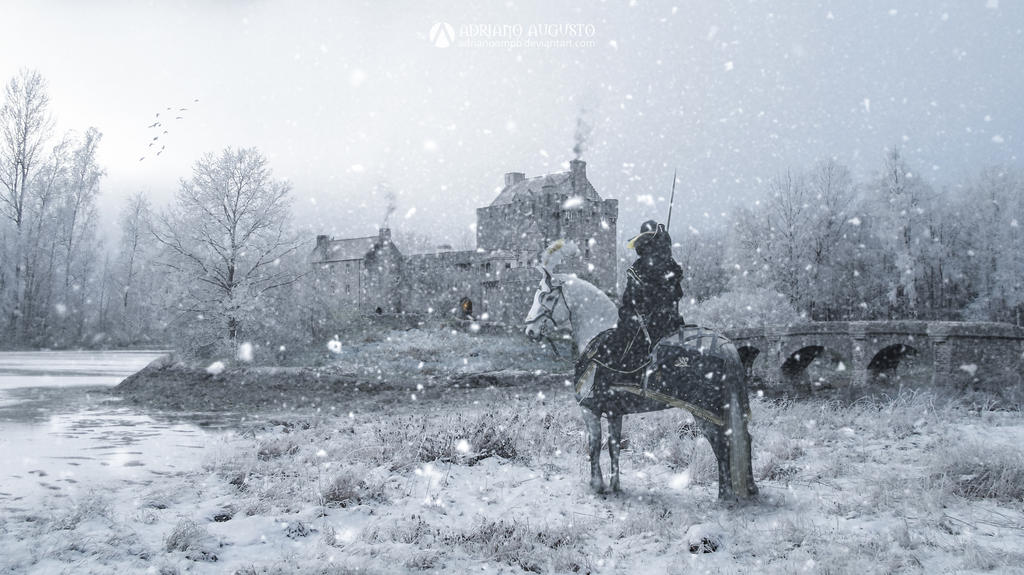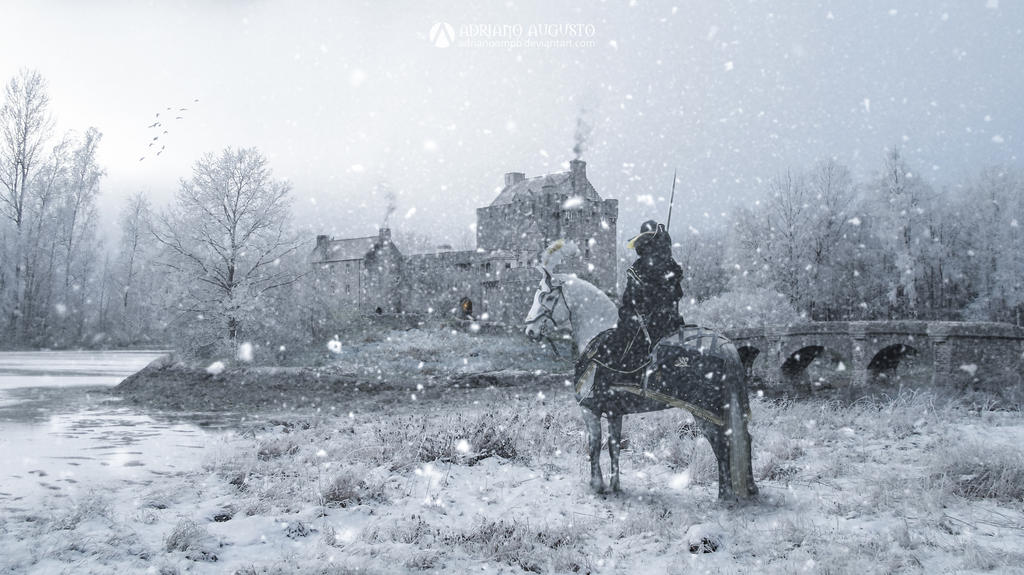 Watch
This is my entry for

December Challenge and November WinnerDecember Theme: Winter


Holidays are approaching, and a lot of you are probably going to be working on Christmas or winter themed photomanipulations - why not kill two birds with one stone and submit them to out challenge? This month's theme is Winter, which means that everything relating to cold, snow, frost, and generally all things freezing falls into the category. We're looking forward to seeing your entries!
Don't forget to credit all stock used and use only legitimate stock!
Only ONE entry per person per month.


To enter, turn in your deviation to the "December Challenge" gallery folder (Don't get this confused with the folder for regular art submissions, or we'll move challenge folders to Favorites instead of Gallery.)
Your entry must be mad
by

"After long years fighting the most terrible battles the lone knight finally returns home, even with the winter that punishes the lonely your heart will be warmed by your beautiful wife and your beloved children..."
# STOCKS
Knight:
Renfairstock-grayhorse3
Castle:
Places 758 castle
Bg:
548
Torch:
Hand Torch KL 2
Birds:
Birds Two :: PNG Stock
Sword:
Long Sword_KL
Snow Texture:
Snow Texture III 5184 x 3456 Pixels
# BRUSHES
Smoke:
Smoke Brushes - Six
VISIT MY PAGES:
Facebook
|
Pinterest
|
Behance