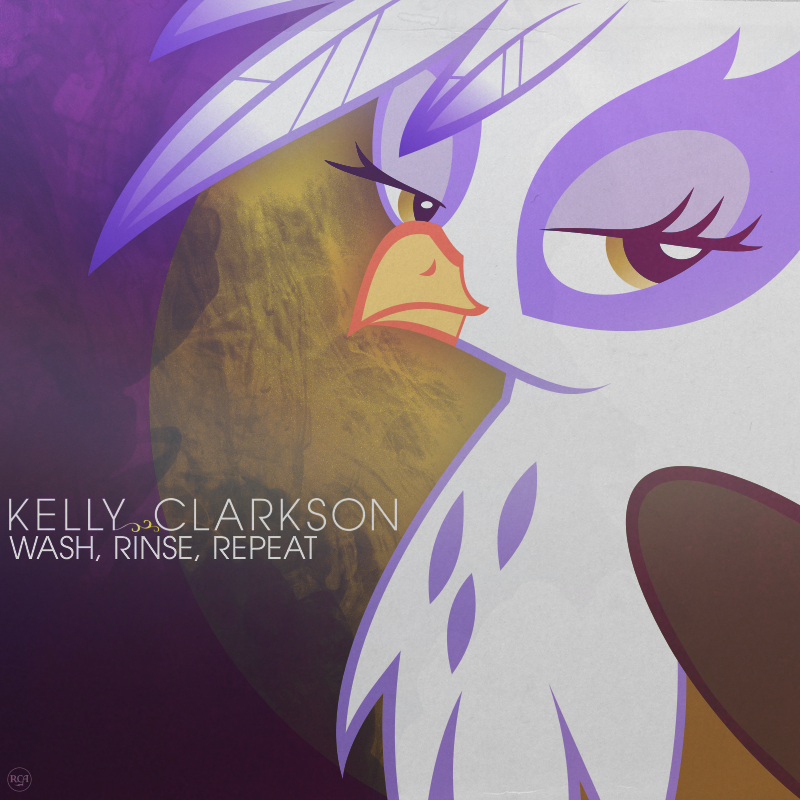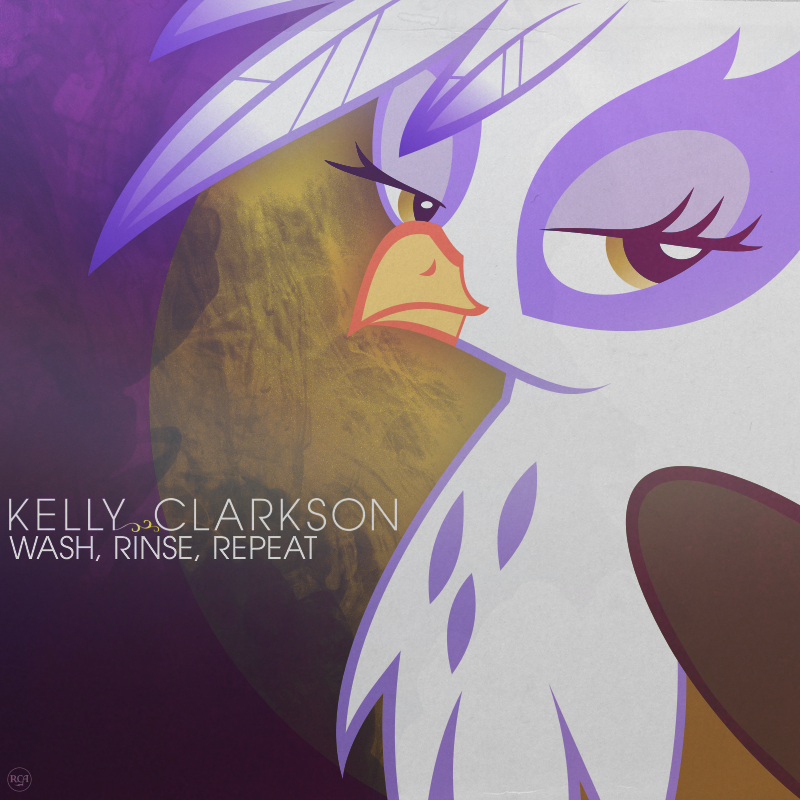 In May 2010, Texan singer-songwriter Kelly Clarkson released - or leaked, in this matter - a song titled
Wash, Rinse, Repeat
. The lyrics are alleged to be finger-pointing toward OneRepublic frontman, multi-instrumentalist and producer, Ryan Tedder. But why?
Back in 2009, Clarkson and Tedder recorded a song named
Already Gone
for the American Idol season 1 winner's fourth studio album,
All I Ever Wanted
, along with five other songs, two of which appear on the same album. All seemed fine until Kelly heard
Halo
by Beyonce, also co-written and produced by Tedder (with production help from Beyonce herself), and heard a similar arrangement in that song.
From there, she confronted Ryan about this arrangement and claimed that people - even her fans - would jump the gun and think or say that she stole the song from the then-Destiny's Child member. Clarkson then unsuccessfully attempted to have the song removed from her fourth album;
All I Ever Wanted
was in its pressing stage at the time and made it impossible for her to do so.
She then tried to persuade her bosses to not release the Tedder-produced
Already Gone
as a single from that album, out of respect for Beyonce, and release
Cry
instead (that song, however, saw a limited release in Australia and Germany). In the end, Clarkson said, "they're releasing it without my consent. It sucks, but it's one of those things I have no control over... At this point, the record company [RCA Records] can do whatever they want with it."
[link]
The OneRepublic frontman, however, was pleased with the release of
Already Gone
, liking it more than
Halo
.
[link]
The Clarkson-Tedder feud rolled into 2010 and led to Kelly writing and leaking this song. Ryan thought that the Auto-Tuned-filled song was aimed at him, but liked it. "I think Kelly speaks her mind regardless of anything," he said. "She's great with lyrics, and I love that she is her own person. She's no puppet."
[link]
I can't take the pressure of new;
gimme old, rip it off,
let's see if it sticks to the wall again.

They're too dumb to see, see the truth;
give it to em;
they will never notice,
so what's stop-stop-stopping us?

Does it sound familiar? Does it linger in your ear,
like something you remember from just last year?
Like sweet little lullabies in your ear?
Wash, rinse, and repeat; hi, I'm originality.

Chorus
I'll be playing God and you can be my [AIRHORN!]!
The only compromise is you get to pick
which of these formulas is your perfect fit!
Wash, rinse, repeat; why are you fighting it? (No, no, no!)

Don't get crazy, keep between those lines!
(We love children.) Here's what we have in mind:
we've worked with everyone,
trust us and see; wash, rinse, and repeat...

Wash, rinse, and repeat.
Wash, rinse, and repeat.

Hi, my name is... [PPFFTT!] ...and I'm here to run everything;
spreading like a cancer, I will die and take you all with me,
let you have a little bit when secretly I'm waiting
to rip the rug from underneath; can't believe you fell for it.

Music from the past, from the present, well, just last week,
we will change a note and get away with it! (Wait and see...)
Just when you think that we've changed,
like an addict, we sweep right back in with a dose of reality!

Chorus

Wash, rinse, and repeat.
Wash, rinse, and repeat.
Wash, rinse, and repeat.
Wash, rinse, and repeat.

The definition of insanity is to repeat the same thing, over and over, expecting a different result. [...] I'm insane... (I'm insane...) [...] just wash, rinse, and repeat.

Chorus

Wash, rinse, repeat!...

You love this song! (Everybody can do it!) This song is the most amazing song that you have ever heard! (It's easy! Anybody can do it, and I mean anybody!) This song is completely different from that other song that sounds exactly the same!

Yes it is...
Yes it is...
Yes it is...
Yes it is...
Written by Kelly Clarkson.
Leaked in May 2010.
Audio:
[link]
(via Idolator)
Gilda
: [You are here]
Rainbow Dash
: [TBA]
Applejack
: [TBA]
Twilight Sparkle
: [TBA]
Created in GIMPshop.
Gilda
from My Little Pony: Friendship is Magic © Hasbro, Inc. / The Hub / Discovery Communications.
Kelly Clarkson logos, videos, etc. © RCA Records / Sony Music.
Wash, Rinse, Repeat
by Kelly Clarkson (2010).
Meanie Gilda
by ~
Peachspices
.
Album sleeve texture by
billionstrang
.
Kelly Clarkson logo:
[link]
Liquid ink textures from Media Militia.
[link]
Font/typeface used: Avant Garde Gothic Book.
Time: 2-3 hours.