Greetings and welcome! Below you will find samples of the sort of art I do for hire, and at what price. My commissions are strictly digital, which means no physical copy of the artwork will be sent to you. What you receive is a hi-res printable file in the dimensions you specified.

REALISTIC PORTRAITS
Colored
: $65 (+$35 for each additional person)
The background in this type of commission is always plain (a texture or a simple abstract splash of colors). If you'd like a more elaborate background, the price will be steeper, in accordance with the additional time I will need to finish the commission.
Faux Charcoa
l: $40 (+$15 for each additional person)
COMIC/ANIME STYLE

Inked Sketch: $25 for a full figure (add another $15 for every additional character), $15 for a bust, additional couple of bucks for a background, if you want one
Colored
: depending on the background, complexity, style and number of characters, the price point for this type of commission starts at $30 for a colored bust against an abstract background (the first two examples). Note me with your request, and I will quote you the exact amount.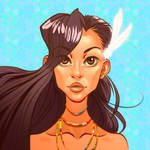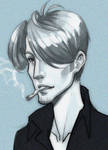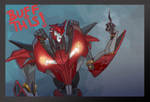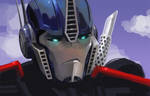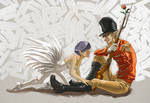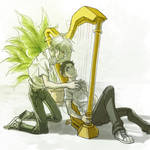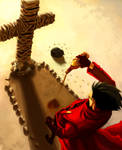 HI-RES CLIP ART AND PATTERNS:
Note me and we'll talk about it. You can see examples over on my etsy store: www.etsy.com/shop/HadriART


.oOo.oOo.oOo.oOo.oOo.oOo.oOo.oOo.oOo.oOo.oOo.oOo.oOo.oOo.oOo.


About fanart: you're more than welcome to request it, and you will get a 5-10% discount if I'm familiar with the fandom

NSFW: Porn? Sure. Gore? Depends on how messy. Do ask. If I refuse to draw something, rest assured it's not because I'm judging, but because I'm not sure I'd be able to deliver.
Important note on references: please be sure to provide good quality references, especially for original characters and realistic portraits. Pictures taken with a flash and/or a low resolution camera don't lend themselves well to painting. Try to pick photographs taken either in natural or studio lighting. I reserve the right not to take a commission if the provided reference is inadequate for painting purposes.
Payment plan: 30% upfront, the rest when the job is done, before I send you the finished commission. You can pay the entire sum upfront if you'd like, but I don't insist on it.
Payment methods: PayPal is preferred, but I also accept Skrill and major credit cards through 2Checkout.
Discounts: 5% if I'm on your watch list, additional 10% for return customers
When can I expect my commission? Generally, up to two weeks after the advance payment. Sooner, if I can manage.
What you get: printable files in your specified dimensions at a resolution of 300 dpi. By default, you will get an uncompressed .PSD file in CYMK mode for printing purposes, plus a .JPEG and a .PNG in RGB mode for screen viewing. If you need any additional formats, dimensions, cropping, or any other sort of editing, please notify me in advance.
Thank you for your interest! If you'd like to commission me, please send a note.