Pen Sketches: $7  (you get a 300 dpi scan)
2.5x3.5 inch ACEO card watercolor paintings are $12 shipped, or two for $20 for the summer.
4x6 inch paintings are $22 shipped.
Above prices last until the end of August.
Prices:
2.5x3.5 inch ACEO Cards: $15  
4x6 inch: $25 
5.5x8.5 inch: $35 
6x8 inch: $45   (For up to two figures, $7 per any extra.)
8x10 inch: $55  (For up to two figures, $10 per any extra.)
Shipping is generally included within the US, but may go up a little for international shipping.  (On bigger paintings, anyway, ACEO cards and 4x6 inches vary very little from the prices above! )
Note:  
Backgrounds are included! (Though may vary depending on just how complex.)
Paintings typically take me 1 to 3 weeks to complete (depending on the size, how many other commissions are before you, and not counting shipping time.)
I can also do digitally inked/colored art if wanted instead.

Payment:
I accept payment by PayPal only.
Full payment after sketch for ACEO-sized cards and 4x6s.
For larger paintings, I PREFER one full payment for book-keeping purposes, but require at least 50% of payment before I start the painting part, and the remaining 50% after completion and before shipping.
More Information:
Send a message or note with "commission" and your name somewhere in the title and:
Character Name(s)
Character Description(s)
Reference photos/art!  This part is important!  Whether it be screenshots, photos or other pictures that remind you of them, art you or others have made of that particular character, etc!  The more, the better!  
Any other details you can think of that can better help me draw for you.
I will draw:
Your original character(s)!  Either from your roleplay, or from any various games or stories! (World of Warcraft, Ragnarok Online, Final Fantasy, etc).
Fan art!  I don't mind trying my hand at drawing characters from various anime, video games, manga, etc.
I will not draw:
Pornographic art.  I don't mind romance scenes/slight tasteful nudity, etc.  But I won't be drawing.. erm.. parts.
I reserve the right to kindly refuse any commission I feel that I cannot execute properly and to the best of my ability and standards for you, please understand. 
If interested, or if you have any questions, please feel free to send me a note/ask through Tumblr, Deviant Art,  or to paramonimus@gmail.com.  Thank you for your time!


Sketch Examples: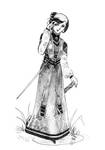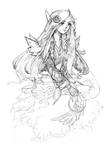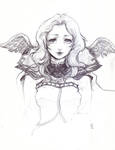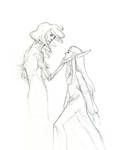 ACEO Watercolor Examples: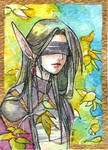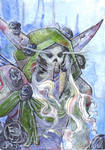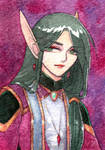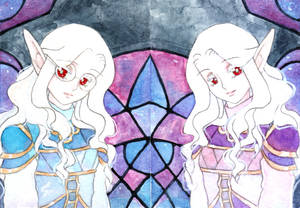 4x6 Watercolor Examples: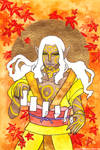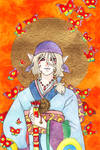 5x7 Watercolor Examples: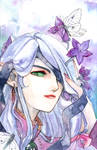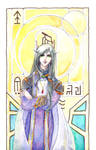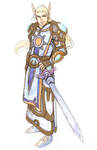 6x8 Watercolor Examples: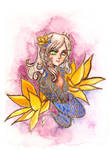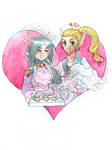 8x10 Watercolor Examples: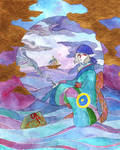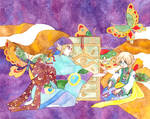 Digital Examples: