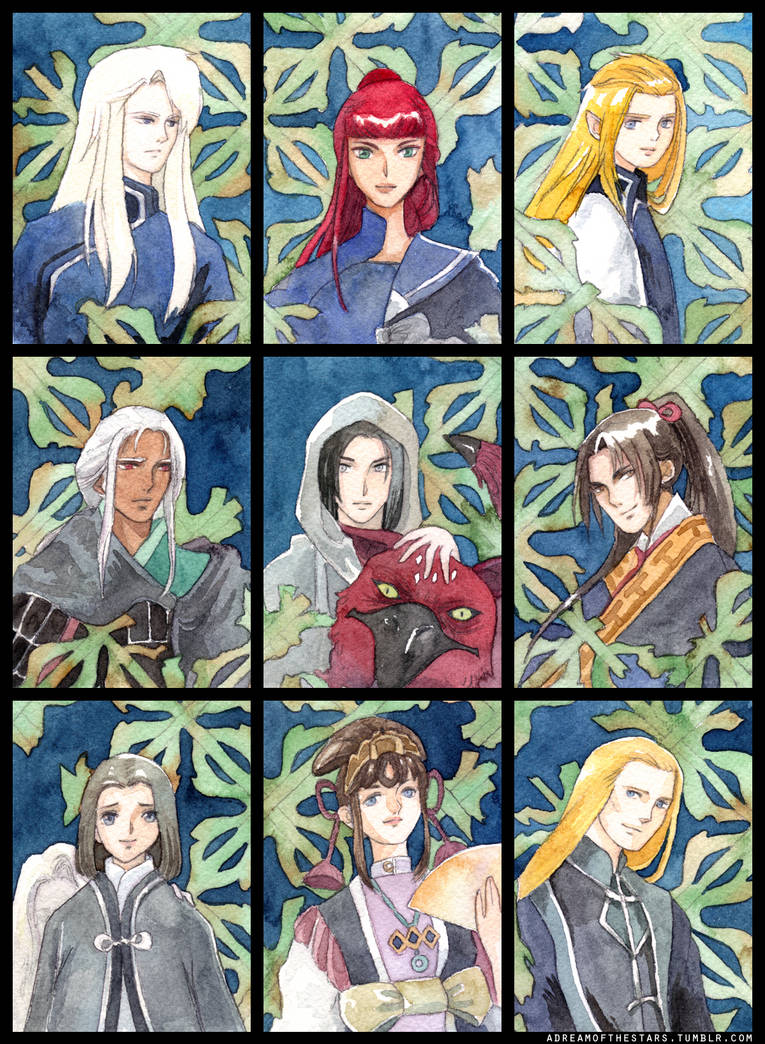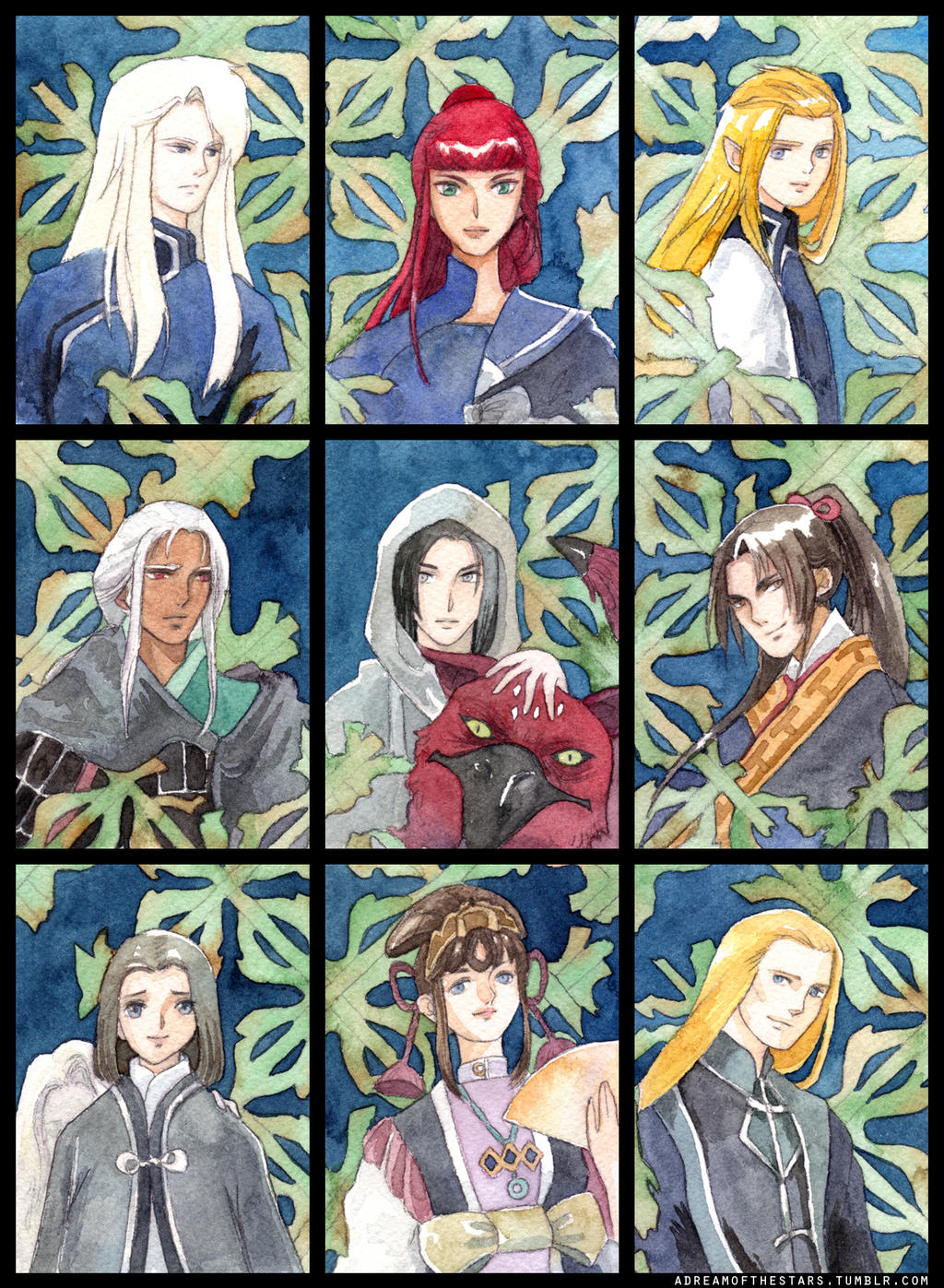 Watch
Here are some Juuni Kokki / Twelve Kingdoms watercolor cards I made this past week.

They're each 2.5x3.5 inches in size. I may sell these off (if anyone is interested). Also opening commissions soon of this sort of card art!
Starting from the top row, from left to right:
Keiki, Youko, Enki
Gyousou, Kouya, Shouryuu
Taiki, Shushou, Kyouki
Thanks for looking!
ART TUMBLR:
adreamofthestars.tumblr.com
REDBUBBLE:
www.redbubble.com/people/param…

Always a pleasure to see fanart for less famous anime.

Reply

Reply

These are gorgeous! I love the detail you put into this. You came up with some interesting compositions for each of the spaces provided.
Reply

Thank youuuu so much! I tried to make them all a bit unique in some way.

And yet wanted them all unified in some way, and I think it turned out pretty well for me.
Reply