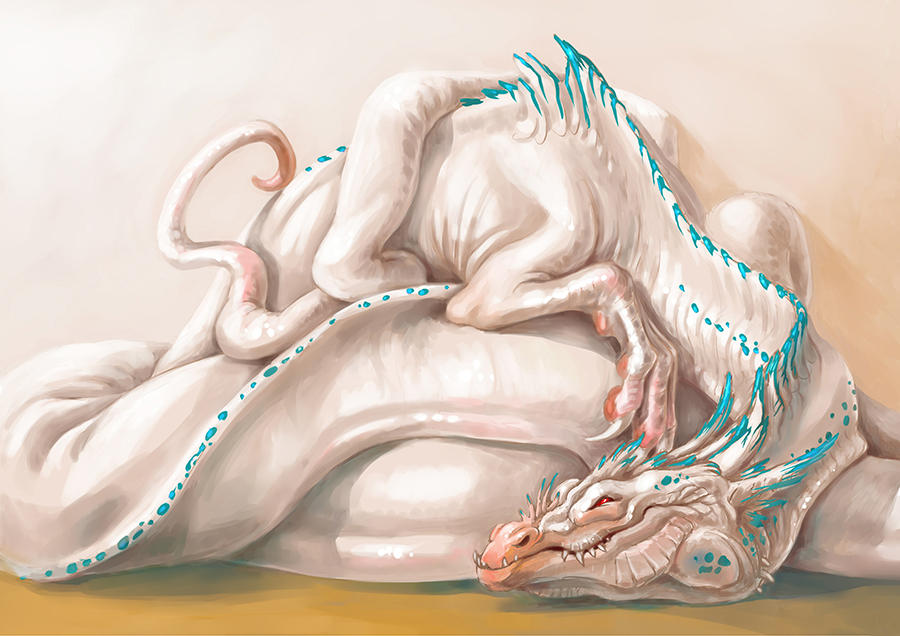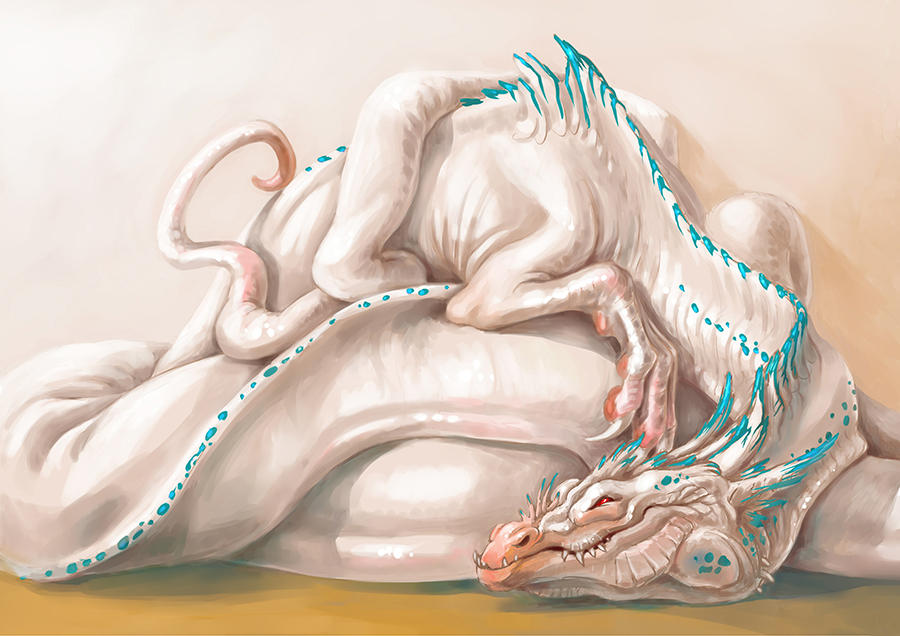 Watch
Happy New Year!!! I've started a challenge with
Yuuza
to make one or more speed paints every day until we make 100. This is my 4th that I liked so much I decided to finish it up and submit it C:
It's an albino dragon, the white pink color scheme has been on my mind for a while now and I think I may still draw a few whiteies

For albino purists: the blue is not pigment, it's a stone/mineral/gem/whatever formation
More art by me:
Art and character ©
selfyss.deviantart.com
This piece of work has excellent details and coloring with just the right amount of shadowing. I particularly like the way you have him coiled around himself. The impression here is that he is shy while trying to look mean. He knows that being an albino makes him an outcast so he tries to make up for it with a mean look. He's actually quite beautiful. This is a well designed piece of work with no junk to muck up the works. This would be beautiful in a book written for children. A child would fall in love with him
The Artist thought this was FAIR
196 out of 200 deviants thought this was fair.
I felt you really captured the feel of a dragon in this work of art. Although true albinos (minus a few exceptions) would not have any blue or otherwise markings at all, I really enjoyed what you did with this. I can see also that you made the rippling powerful feel on the curves of the dragon.
This work of art is truly beautiful, and I would love to have a framed picture.
Although the wonderfully drawn head is probably the focal point for most viewers, I payed attention to all of the long and strong body. This work of art pays attention to detail, and I take pleasure in this.
The Artist thought this was FAIR
92 out of 105 deviants thought this was fair.